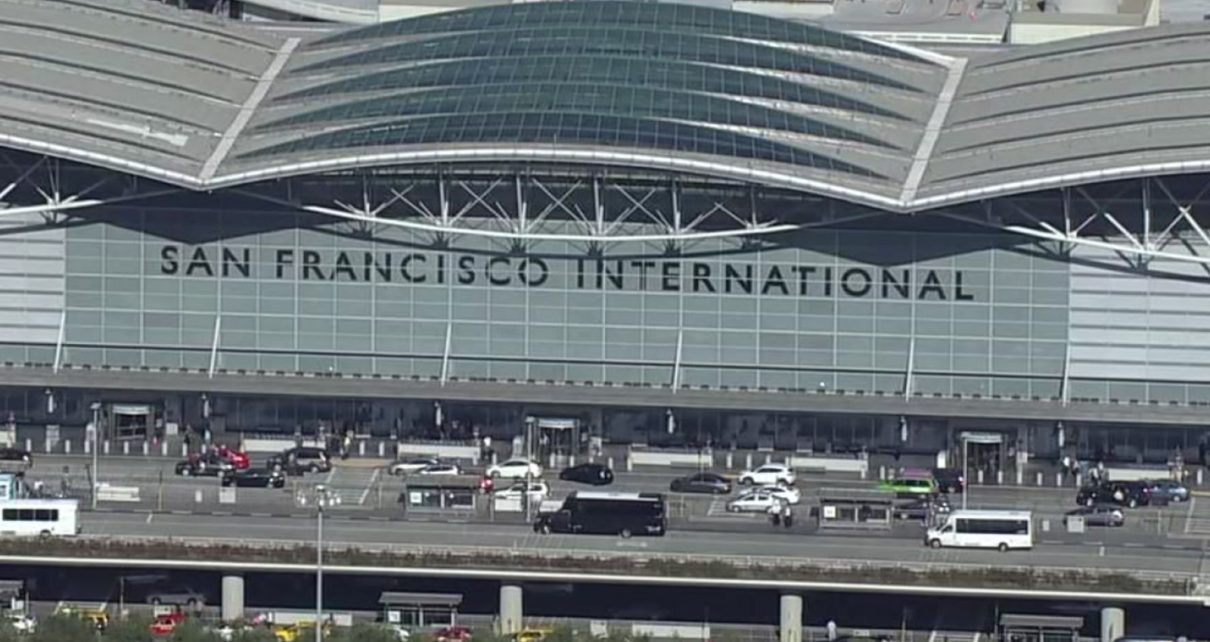 San Francisco International Airport Becomes First In Nation To Mandate Vaccinations For All Workers
SFO mandate to cover just under 50,000 workers, contractors at airport
By Evan Symon, September 22, 2021 11:48 am
San Francisco officials announced on Tuesday that the San Francisco International Airport (SFO) would become the first airport in the United States to mandate that all workers there to be vaccinated against COVID-19.
According to the new order released through the Mayor's office, all SFO tenants and contractors, must be fully vaccinated. Those granted a medical or religious exemption will need to follow strict reporting protocol and be tested once a week. All tenants and contractors also must submit reports on the vaccination status of their workers until everyone is vaccinated or risk fines by the airport.
The order covers just under 50,000 workers in total, with airport employees and contractors covering everyone from those working for the airlines, to vendor employees, to construction workers. The order went into effect immediately on Tuesday, causing a scramble among tenants and contractors to address the vaccination status of their workers.
"We know that vaccines are the most effective way to prevent COVID-19 transmission and reduce hospitalizations and deaths," said San Francisco Mayor London Breed in a statement. "This new requirement supports our aggressive measures to protect the health and safety of our region and our continued economic recovery. I want to thank SFO for their continued leadership protecting our city and its visitors."
Airport officials also commented on the new mandate on Tuesday and Wednesday, noting that the mandate is being added now to help prepare for the busy holiday travel season.
"As SFO prepares for the upcoming holiday travel season, and the return of pre-pandemic passenger levels, we have an obligation to provide a safe airport facility for the traveling public and our on-site employees. According to the Centers for Disease Control, vaccination is the most effective way to prevent transmission of COVID-19," added SFO Director Ivar C. Satero.
New vaccination mandate at SFO
The SFO mandate now joins multiple other large-scale mandates in California, including a mandate for all state workers implemented in late July, a statewide teachers mandate enacted in August, a San Francisco indoor business mandate also started in August, and a vaccination requirement for all Los Angeles students ages 12 and up earlier this month.
The SFO mandate is also expected to encourage other airports in the U.S., especially in Hawaii, New York, and elsewhere in California, to begin similar mandates soon to get a head of the holiday rush.
However, the SFO mandate could have some complications.
"Nearly every mandate has brought a lawsuit with it," explained Deborah Roth, a Los Angeles-based lawyer who has assisted in COVID-19 restriction cases since early last year, to the Globe on Wednesday. "San Francisco's airport is unique as it's covering a place of mass transit and international travel. There's a reason no airport has done this already, as it could be a lightning rod of saying who is covered and who isn't. Airline employees filter in and out from flights. Some airlines, like United, have mandates, while others don't. Could an airline challenge the airport over this? And then there all of those people pushing personal preference and freedom of choice that have been heading these up too.
"A lot of airports, and frankly other transit centers, are going to be watching this for lawsuits. This mandate has national effects."
More large-scale vaccination mandates, both locally and statewide, are expected in California soon, with the addition of a child COVID-19 vaccine likely to spur more mandates in schools.

Latest posts by Evan Symon
(see all)