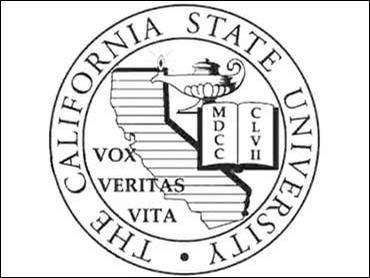 The Search Continues For A New California State University Campus
Stockton and Palm Desert are among the front runners for the 24th CSU University
By Evan Symon, December 20, 2019 7:27 am
According to documents from California State University Vice Chancellor Elvyra San Juan, a 24th CSU location is currently being considered.
The new location will need to satisfy both the local and state requirements of educating a steady student population of around 8000, as this has been deemed a priority by those who will be choosing the location. Currently under consideration for a new campus are sites in Concord, Chula Vista, Palm Desert, San Mateo County, and San Joaquin County. Local school age demographics and projected amounts of students in areas will be a few of the several factors analyzed to see where the greatest need is for a new CSU campus.
As the study will also look into other plans, such as expanding current universities and expanded online classes, it will look to find "the least costly solution to most quickly deliver education to drive economic development and recovery."
The current favorite for the new campus is Stockton. Governor Gavin Newsom had indicated earlier this year that Stockton was the only city being looked at before the expansion of focus areas. Stockton also currently has a CSU Stanislaus satellite campus, proving that there is currently interest in a place of higher education in the city. As newer CSU locations, such as CSU Channel Islands, began as satellite campuses, this strengthens Stockton's chances.
Palm Desert is another location being looked at intently. It's in an area that's largely devoid of places of higher education, also has a CSU satellite campus, and is nearby larger cities such as Palm Springs. The same goes for Chula Vista and Concord, who are nearby San Diego and the Bay Area respectively.
"This will all boil down to what makes sense monetarily," said Don Virzi, a city planner who has dealt with college expansions in towns before. "It costs a lot of money for a new campus, everything from building costs to teachers and staff. But it can also be an economic boon. Sports teams can bring in money, and cities can benefit from the influx of ready consumers."
"Online classes would be cheapest, but they don't help revitalize cities. A new campus, or like you said, expanded campuses, can do this."
"It's also smart to think of commuters, and that means being near a large city."
"To me Stockton makes the most sense. If they can get the land they can make a new campus sprout up, improve local businesses and even share facilities. They have minor league baseball and areas for apartments. That's a field that can be used and campus housing."
"Plus it's still close enough to the Bay Area that kids could still be enticed to go there from Oakland and other places."
"But again, the buck stops at the cost. And you can bet, when they start releasing reports, every politician in those areas will go nuts to either get a college or send it out."
With numerous meetings and draft reports due between now and mid 2020, a final report won't be out until June of 2020.

Latest posts by Evan Symon
(see all)