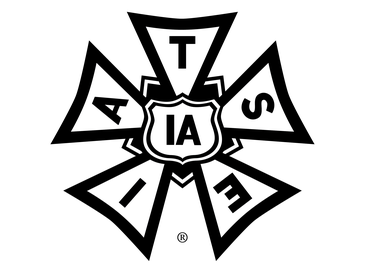 Theatrical Union, Hollywood Producers Come To Tentative Agreement Hours Before Strike
Final agreement, member vote still needed to make agreement permanent for three years
By Evan Symon, October 19, 2021 2:22 am
The International Alliance of Theatrical Stage Employees (IATSE) union and the Alliance of Motion Picture Television Producers (AMPTP) reached a tentative agreement over the weekend, avoiding a strike only hours before it was to begin.
An IATSE strike had been looming for months, but only became critical in October following an IATSE member meeting in which 98% of the 60,000 strong union voted to authorize a strike. Members, which include below-the-line film and TV workers such as cameramen, lighting workers, and others, wanted  pay and quality of life improvements, pension and health fund improvements, changes to the amount of hours and breaks on set, and setting pay scales for productions associated with streaming services. Following an announcement last week that the strike would begin on the 18th, both the union and the producers alliance met in a frenzy of meetings to prevent an industry shutdown that threatened to hurt productions yet again following previous COVID-19 related shutdowns in the last few years. Most notably, the shutdown would have left tens of thousands of workers in Los Angeles on the picket line, with negative economic effects being felt across the state.
While the tentative contract still needs to be finalized and voted on by members, the agreement allowed productions to continue on Monday. The basic agreement includes health and pension plans seeing a 3% increase each year for the duration of the new contract, increased wages, improved working conditions at streaming service productions, 10 hour turnaround times between shifts, 54 hours of rest on weekends, adding Martin Luther King Jr. Day as a holiday, and other changes.
"This is a Hollywood ending," said IATSE President Matthew Loeb on Sunday. "Our members stood firm. They're tough and united. We went toe to toe with some of the richest and most powerful entertainment and tech companies in the world, and we have now reached an agreement with the AMPTP that meets our members' needs. Solidarity is more than a word. It's the way to get things done."
"We went toe to toe with some of the richest and most powerful entertainment and tech companies in the world, and we havenow reached an agreement with the AMPTP that meets our members' needs."https://t.co/861fwvQNii

— IATSE // #IASolidarity (@IATSE) October 17, 2021
"Our members will see significant improvements, but our employers also will benefit," added IATSE Vice President Mike Miller. "This settlement allows pre-production, production and post-production to continue without interruption. Workers should have improved morale and be more alert. Health and safety standards have been upgraded."
However, despite the relief in Hollywood and other filming hubs on Monday, the celebration over stopping the strike may be short-lived. However, there is still a chance that the agreement may be turned down. According to the Hollywood Reporter, many IATSE members are worried about the language they've seen in the new agreement so far, with many locals already voicing disapproval by the thousands.
"Studios are still holding back on streaming, as far as I can see," said Aaron, an IATSE member in Los Angeles, to the Globe on Monday. "We gained a lot here, but this would be for three years, and who knows how big it could be by then. I mean, a decade ago Netflix was still known as a mail-in DVD rental service. Five years ago many networks said that streaming was not the future. Now look where we are.
"We're not being greedy or anything like that. We just haven't had a huge bump in a lot of things for awhile. Remember, IATSE has been around since the 1890's and never went on strike, even during the height of unions and striking in the mid 20th century. If we're doing that now, in a recovering industry, it has to be pretty bad."
However, not all IATSE members have seen it that way.
"I voted against striking," said an IATSE member who wished to remain anonymous to the Globe. "Something we were asking for were reasonable, but other things just seemed to go a bit far. And, you'll be hard pressed to find a public statement, but mot members just want to work and don't care about the politics of all of this. Most of us love what we do, get fair pay, and are happy with it. We'd like the extra time off and maybe better healthcare, but, you know, who wouldn't?"
"We'll see if the deal holds or not. Most of us haven't seen it yet, but from what I heard today, it can go either way."
More details on the agreement and the union vote are expected soon.

Latest posts by Evan Symon
(see all)