California Granted $4.5 Billion From FEMA For Supplemental Unemployment Benefits
Unemployed Californians will receive an additional $300 for at least 3 weeks
By Evan Symon, August 23, 2020 8:16 am
On Saturday, the Employment Development Department (EDD) announced that they secured $4.5 billion from the Federal Emergency Management Agency's (FEMA) Lost Wage Assistance Program to add extra money to state unemployment benefits.
An extra $300 for 3 weeks for unemployed Californians
The funding will only be temporary and would amount to only half of the amount given earlier this year under CARES Act funding – an extra $300 a week for 3 weeks. Additional disbursements after three weeks may also be given on a week to week basis depending on funding factors. Californians currently unemployed or partially unemployed because of disruptions caused by COVID-19 and who currently receive $100 a week in unemployment will be eligible to receive the additional unemployment funds. According to the EDD, roughly 2.5 million people are currently unemployed in California, meaning a number close to that will be receiving the additional funds.
President Donald Trump had signed an executive memorandum earlier this month authorizing FEMA to divest $45 billion in supplemental unemployment benefits. At $4.5 billion, California's block of funding amounts to 10% of the total amount set aside for the entire nation.
Californian lawmakers have said that an extra $300 a week for those on unemployment is not enough. An initial $400 a week supplement proposal by President Trump, under which the state would pay $100, had been heavily criticized by Governor Gavin Newsom earlier this month. Newsom contended that California could not afford the extra $700 million each week.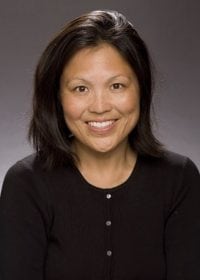 "That state does not have an identified resource of $700 million per week that we haven't already obliged," explained Governor Newsom earlier this month. "There is not money sitting in the piggy bank of the previous CARES Act to be reprioritized or reconstituted for this purpose. Simply, it does not exist.
'This would cause enormous economic strife and enormous stress. It would create a burden the likes which even a state as large as California could never absorb without, again, massive cuts to important services. Usually the federal government fronts the money, recognizing the scarcity of resources during an economic crisis."
The outcry had the federal government change tactics to the temporary FEMA funds.
"As we modernize and strengthen the state's unemployment insurance delivery system, we will continue to leverage any additional resources the federal government makes available," said California Secretary of Labor Julie Su on the new program Saturday.
Additional benefits won't be made available immediately
As of Saturday, there is no current date on which California will begin to receive the additional funds.
While the White House has said that the funds will be available "In the next week or two", Governor Newsom has reiterated it may take awhile due to updates in the unemployment system, such as figuring out the new eligibility rules for all people receiving benefits. The EDD also did not provide a start date, but hopes to have a timeline available next week.
"This means re-calibrating the entire system," explained"Mary," an EDD employee, to the California Globe. "These new benefits have different parameters for who is eligible than the current system, or how it was under CARES. So it will take time to set up. The EDD, the Governor, and anyone else saying that it will take time isn't bluffing. We have millions of people to go through for this. We all have to be a little patient here. I know how much this means to some people and how much it's needed by many. But we need to do it right."
California will join 18 other states in receiving the additional federal funding,  including Alabama, Arizona, Colorado, Idaho, Indiana, Iowa, Kentucky, Louisiana, Maryland, Massachusetts, Michigan, Missouri, Montana, New Mexico, North Carolina, Oklahoma, Texas, and Utah.

Latest posts by Evan Symon
(see all)