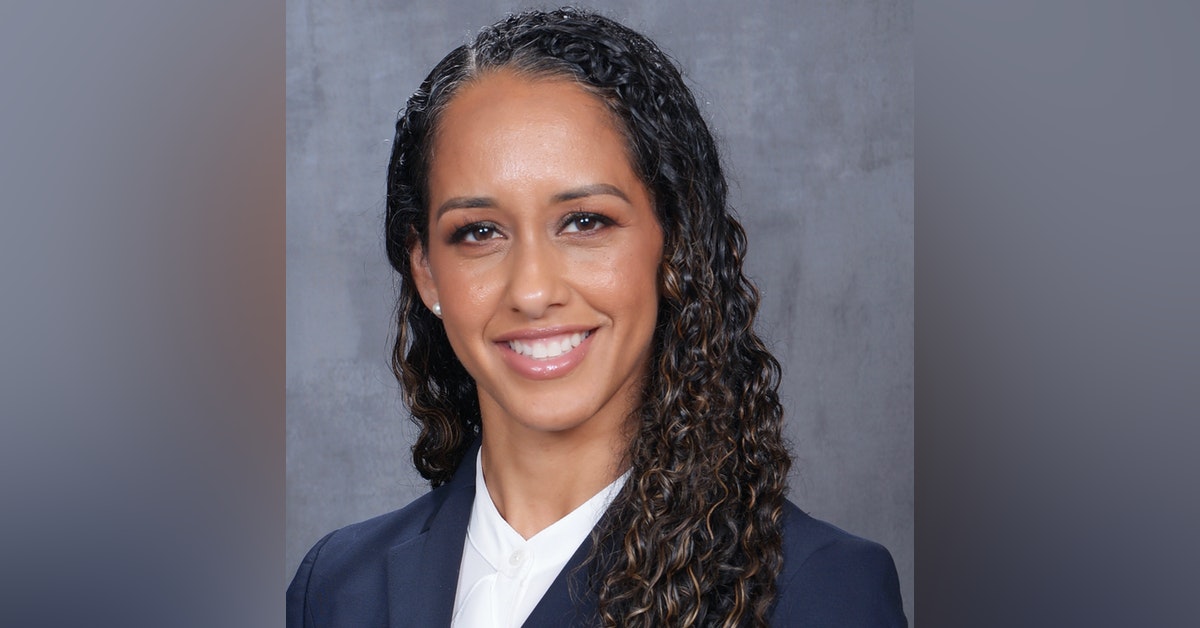 SF DA Brooke Jenkins Fires 16 As Reorganization Away From Former DA Chesa Boudin's Policies Continue
Those let go by Boudin, critics of former DA hired by Jenkins to fill in top positions
By Evan Symon, July 16, 2022 2:34 am
Newly appointed San Francisco District Attorney Brooke Jenkins fired 16 people in the DA's office on Friday, continuing her large shifts away from the previous administration of ousted DA Chesa Boudin.
Following the recall of Boudin, Mayor London Breed formally announced her selection of Jenkins just last week. Following her being sworn in, Jenkins quickly reversed numerous policies of Boudin, including announcing a major crackdown of those involved with illegal drugs throughout the city. However, despite the quick changes, a lingering of question of what she would do about those favorable towards Boudin and his policies was still out in the open, with Jenkins saying during her selection day that they would be looking into that soon.
The date came sooner than expected, with Jenkins removing 16 members of the DA's office on Friday, as well as announcing many new replacements. Nearly all of those fired had either been appointed by Boudin or had previously stated some allegiance to the former DA.
Arcelia Hurtado, an Assistant District Attorney and the DA to the Innocence Commission, was one of the more vocal about being fired on Friday, tweeting immediately after being informed by Jenkins.
"After over 2 years of tireless and devoted service to the City and City of SF, I was unceremoniously fired without cause via phone by the Mayor's appointed DA," tweeted Hurtado on Friday. "I am the highest ranking Latina/LGBTQ member of the management team at that office.
"You failed to report that I am Chesa Boudin's appointed DA to the Innocence Commission. The interim DA refused to answer my question during my firing whether she would disband that commission. The appointed DA also refused to answer my question regarding whether I was being fired because I prosecuted the Napoleon Brown case, Mayor Breed's brother. Yes, the same Mayor who appointed her."
After over 2 years of tireless and devoted service to the City and Cty of SF, I was unceremoniously fired without cause via phone by the Mayor's appointed DA. I am the highest ranking Latina/LGBTQ member of the management team at that office. I will continue the fight 4justice

— Arcelia Hurtado (@ArceliaHurtado) July 15, 2022
Others fired on Friday also made it known that they were hired by Boudin and came on board to continue Boudin's criminal justice reforms and progressive programs. However, with those failed policies leading to high crime rates in the city and Jenkins not wanting people on her team not aligned with her vision of how the city can move past his measures, they were let go as well. This includes Boudin's Chief of Staff Kate Chatfield, Boudin's communication director and policy advisor Rachel Marshall, and managing attorney of the independent investigations bureau Lateef Gray.
"I joined Chesa Boudin's leadership team to fight for criminal justice reform; that battle has never been more urgent. My passion for the mission to reform our legal system is stronger than ever," added Marshall in a statement.
Jenkins continues to change management team in DA's office to align them to new policies
Jenkins herself, in the announcement, reiterated that the realignment in the office will help bring back accountability to serious and repeat offenders.
"Today, I made difficult, but important changes to my management team and staff that will help advance my vision to restore a sense of safety in San Francisco by holding serious and repeat offenders accountable and implementing smart criminal justice reforms," said Jenkins in a statement on Friday.
In addition, Jenkins announced several new members of her team, all with previous pre-Boudin DA experience. Most notably, she is bringing back Ana Gonzalez as her Chief Assistant. Gonzalez had previously been one of the top people in the DA's office but had been fired by Boudin in 2020 for not aligning herself with Boudin's new policies, the same fate of dozens of others who had either been fired or quit because of their distaste for what Boudin was doing.
"I promised the public that I would restore accountability and consequences to the criminal justice system while advancing smart reforms responsibly," added Jenkins. "My new management team, which will include the addition of three women of color, with decades of prosecutorial experience at the highest levels, will help our office deliver on that promise. I have full faith and confidence that these women will promote and protect public safety while delivering justice in all of its various forms."
While  Jenkin's actions received both positive and negative reactions on Friday, the view was generally more on the positive side, with many in the city happy to see the DA's office willing to go after criminals on a wide scale once again.
"San Francisco still has many, many problems, but Jenkin's fulfilling some of her promises only a week on the job and getting rid of any remnants of Boudin's administration is refreshing to see," explained Bay Area political issue consultant Hannah Reed to the Globe. "I mean, it is never great to see people lose their jobs, but they were holding onto these beliefs and praise for Boudin that were just not working.
"It's not a new day for San Francisco. Not yet. But for the first time in a long time I'm starting to feel better about my city. A strange thing, optimism, is back. City residents finally had enough, acted through the democratic process, and are now seeing those changes. Jenkins is starting to fight back on crime. The new school board, made in the wake of another recall this year, is reversing policies too. Even Breed is easing the gas on progressive policies. San Francisco is changing for the better. A lot of people are thinking that now, or are at least hoping that everyone will continue to pull through. When was the last time you heard that here?"
More DA office reshufflings are likely in the coming weeks as Jenkin's new policies continue to be put into force.

Latest posts by Evan Symon
(see all)