2020 General Election Preview: San Diego Mayoral
California Globe takes an inside look into the dead heat SD Mayoral race
By Evan Symon, October 9, 2020 6:44 am
San Diego:
For the longest time, "America's Finest City" was as reliably Republican as Orange County or any inland Northern California county above the Bay. But the city began trickling in Democrats a few decades ago, culminating with the city having a majority vote for a Democratic presidential candidate in 2008 – the first time ever since the 1940's.
Today it's largely blue but with swaths of Republicans still fighting to keep the city red enough to give their party a shot here at elections. Helping that is the military, one of the largest employers in the city with everything from a major Naval base on the Pacific to the Camp Pendleton Marine base located just outside of the city.
Currently the city leans Democratic in terms of the number of registered voters, with the entire county having roughly 100,000 more Dems than Republicans. But almost a third are also not registered, meaning there is a lot of wiggle room.
Thanks to immigration, tourism, and a growing business scene, San Diego is continuing to pull left. But the military and many wealthier areas are keeping it in play.
History of the San Diego Mayoral races:
Since WWII, the Mayor of San Diego has ping-ponged back and forth between being GOP or Democrat-run, almost on par with the changes in the presidency. A lot of prominent people have been Mayor in San Diego, including current California Senate leader Toni Atkins (D-San Diego) back in the mid-2000's.
More recently there has been a bit turmoil. Former Democratic Congressman Bob Filner was elected in to the Mayor's seat in 2012, but soon found himself in the hot seat less than a year later. Several women had come forward with sexual harassment claims against Filner, including a Marilyn Monroe impersonator. After a summer of constant allegations and building evidence, as well as a growing recall effort, Filner resigned. Then City Council president and future Assemblyman Todd Gloria (D-San Diego) briefly became interim Mayor before a special election was held in the city.
Republican City Councilman Kevin Faulconer managed to win it by almost 55% of the vote, and was re-elected in 2016 by almost 60%.
Faulconer proved to be center-right. While he delighted area Democrats with commitments to affordable housing and helping the homeless, his opposition to increasing the minimum wage and his COVID-19 responses left many wanting the return of a Democrat.
Republicans mostly embraced him – except when he was unable to keep the San Diego Chargers in town.
However Faulconer is not running again, with many speculating that he may give the Governorship a shot in 2022. This led to a wide open field.
In the 2020 primary, Gloria won the top spot handily with Democratic Councilwoman Barbara Bry barely coming into second place over Republican Councilman Scott Sherman. Sherman had actually initially won second place, but a vote counting snafu and COVID-19 issues caused ballots to be counted into April, with Bry ultimately edging Sherman out.
In 2020 it's Dem V. Dem in San Diego.
Todd Gloria: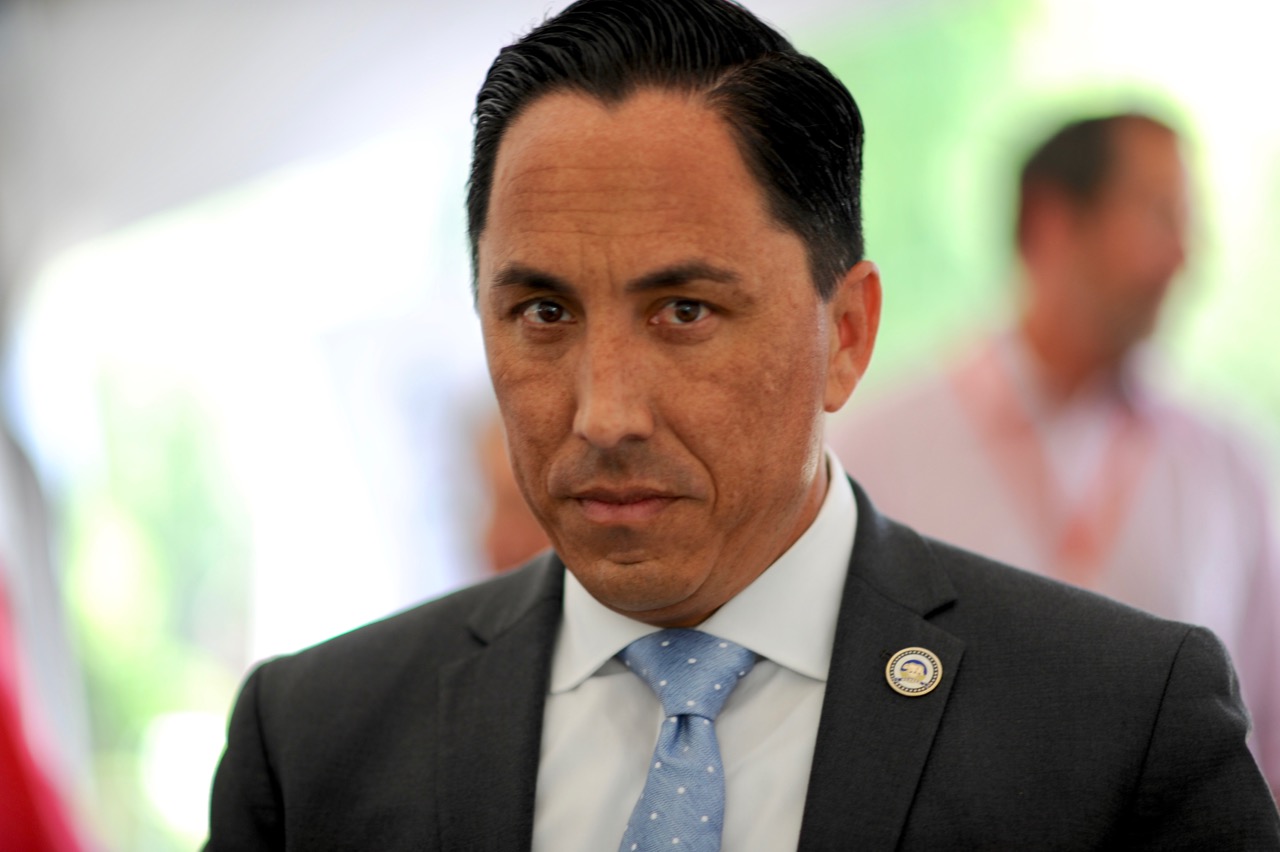 The current favorite to win, Assemblyman Todd Gloria has reached unusually high levels of power early in his political career. He was in the San Diego City Council at age 30, was president of the council at 34, was briefly interim Mayor, and in 2016, he was elected to the state Assembly at age 38. Now he's aiming for Mayor once again.
He has been a popular Assemblyman in Sacramento, winning his Assembly races with an average of 70% over his Republican opponents. But he has also proved to be something of a flip-flopper, as evidenced by his juggling of several bills last year that were supposed to give him a better shot at becoming Mayor. And that's not even getting into some of his other scandalous debacles such as tainted donation money (which he did return), paying fines for violating certain laws, and questions over a lease made by the city during Gloria's City Council tenure.
Gloria was also accused of funding a bogus committee for his re-election to the Assembly in order to use funds left over from his successful 2018 run for that office to now fund his campaign for Mayor of San Diego.
Besides LGBT issues, which he is very much tied to (he hopes to become the first gay Mayor of San Diego), Gloria has been hammering home his positions on housing in the city, what to do about the homeless problem, and climate change issues. Post-George Floyd, he has also raised issues of public safety. His platform parallels the same issues plaguing California and San Diego County, but with a post COVID-19 tinge.
Democrats are all over Gloria. Not only does he have the party's backing, but Newsom, Feinstein, Harris, Becerra and others on down are for him. Even former Governor Jerry Brown gave a rare endorsement. Dozens of state and local lawmakers, and dozens more unions make Gloria a formidable opponent.
Barbara Bry: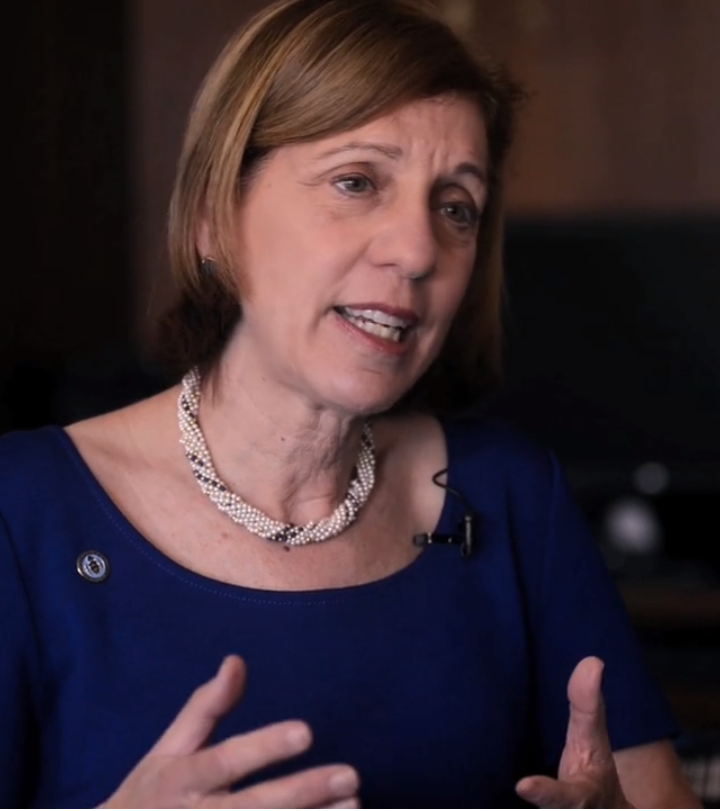 Challenging Gloria in the race is Democratic Councilwoman Barbara Bry. The Harvard-educated Bry has a big tech background and first came onto the political scene in 2016 when she was elected to the SD City Council. She then became Council President a year later.
Bry has a good amount of support thanks to her prior initiatives in the council going after vacation rentals. However, she has also gained the trust of many Republicans who had previously threatened to sit out this race by going after the Yimby movement and wanting to protect homes.
Just how center-left has she been running? Well, attack ads have been trying to tie her with Donald Trump.
Since the primary, Bry has become centrist, appealing to Democrats and Republicans alike. While she holds many traditional Democratic views, such as on pay equity and homelessness, she also wants to repeal AB 5. Even more, while Gloria has more of a broad view of key issues, Bry has focused on many local issues that Gloria hasn't even touched, like protecting Balboa Park.
With most prominent Democrats supporting Gloria, Bry has been left to only a few lawmakers supporting her, including a Congressman. This has also led her to get more local endorsements in the communities, including environmental supporters.
Republicans won't go out on a limb and back her, and neither will many centrist groups. It may appear that she has less here, but there's a lot of unspoken support at play here.
What does this mean?
Despite the massive amount of support coming from state Dems, a longer career, more initial support, and outspending his opponent, Gloria is barely winning. An October 6th poll found that Gloria is only up by 1 point, 39% to 38%. Bry has kept a cool head, avoided scandal, and has appealed to many Republicans left out of the race. Her support of getting rid of AB 5 alone probably won her a big chunk of the upset Republican vote.
Bry has made a lot of inroads with centrists, which really appeals to undecided voters at the end of the day. Gloria has that name recognition, and he was a technically a former Mayor of the city. But his past and short-sightedness is now catching up to him in 2020.
Either candidate can win at this point. If Bry can stay out of trouble and push the centrist vote, as well as push the right issues in front of different crowds, she can take the election from under Gloria. But if Gloria can rally his base and bring out the Hispanic and LGBT votes, as well as maybe get some of those all too important undecided voters, then he has it made.
It's anyone's race right now, and if it's like this in late October, it will be an all-out sprint to the finish.

Latest posts by Evan Symon
(see all)