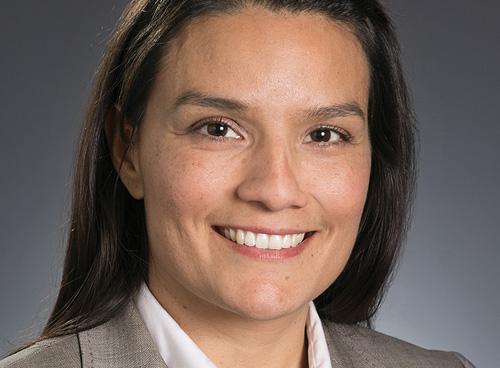 Biden Administration Chooses CPUC Commissioner As Next Regional EPA Head
Martha Guzman Aceves chosen to become next EPA Region 9 Administrator, CPUC commission seat opens up following appointment
By Evan Symon, December 10, 2021 11:33 am
Environmental Protection Agency (EPA) Administrator Michael Regan announced on Thursday that President Joe Biden chose California Public Utilities Commission (CPUC) Commissioner Martha Guzman Aceves as the Agency's new head of Region 9, which covers California, Arizona, Nevada, Hawaii, Pacific island territories, and 148 tribal nations.
Aceves, a graduate of both Georgetown University and UC-Davis, began her career in 1999 as a legislative coordinator for the United Farm Workers union. In 2005, she switched from union to agricultural administration, becoming a sustainable communities project director for the California Rural Legal Assistance Foundation. Aceves' work there caught the attention of then-Governor Jerry Brown in 2011, who appointed her that year to become his new Deputy Legislative Secretary. Brown subsequently promoted her again five years later in 2016 to her current position as CPUC commissioner.
As a commissioner, Aceves was a crucial vote on issues ranging from PG&E's bankruptcy proceedings to rural broadband access to water conservation programs. A main focus of hers while at CPUC was overseeing utility and air pollution issues for rural residents in the San Joaquin Valley, advocating for more resources to be given to residents there to help combat a growing number of natural disasters in the region that would interrupt essential utilities.
Her five years at CPUC proved to be enough for President Biden and EPA Administrator Regan to appoint her as the new Region 9 Administrator on Thursday.
"Given Martha's extensive background in successfully delivering access to underserved communities, I am confident she is an excellent choice to lead our Region 9 team," said Administrator Regan in his announcement on Thursday. "Martha is an experienced leader that values economic justice and will represent the best interests of the residents in the region."
.@POTUS will appoint Martha Guzman to become @EPA's Regional Administrator for the Pacific Southwest/Region 9. Learn more. https://t.co/cz7NcIQF3D

— EPA – Pacific Southwest (@EPAregion9) December 9, 2021
Aceves accepts new EPA appointment
Aceves accepted the position the same day, noting specific interest in overseeing the environmental issues in not only California, but other states and areas covered in the region.
"I am honored to be appointed by President Biden to serve as administrator of EPA Region 9 under the leadership of Administrator Regan," stated Aceves. "And I am grateful for the opportunity to work with the resilient staff at Region 9 as we tackle the chronic and emerging environmental issues in our communities."
Environmental leaders noted approval but caution to her appointment to the EPA, saying that while she does have a strong track record in governmental positions, she does have ties to many private utility companies despite her focus on rural area utility access.
"The big thing with Aceves is to remember that even with her genuine assistance to the people needing access to utilities in this state, she is still a big part of CPUC," said Hannah Plummer, an environmental lawyer, to the Globe on Friday. "So she knows utility company people to a relatively close degree, especially on the fiscal side of things, and generally focused more on access and getting people utilities rather than the more bedrock principles of where it came from in the first place. Power generation and water resources for example.
"While I think she'll do a great job on the access front, when it comes to things like where water is coming from for the region, especially in states like Nevada, Arizona, and California that are seeing some water sources drying up, it may prove to be more than a challenge. But we'll see. She's never had a major federal appointment like this before."
Aceves' move to the EPA will now also open up a CPUC commission seat. Governor Gavin Newsom is expected to appoint someone in the near future.

Latest posts by Evan Symon
(see all)