CA Secretary of State Padilla Pays Stealth Dem Activists to Manage 'Non-Partisan' Mail-in Ballots
Election observers anticipate plenty of problems
By Richard Stenger, August 20, 2020 2:53 pm
As the state of California prepares to send mail-in ballots to more than 20 million registered voters ahead of the general election, concerned citizens have raised questions about the role of hired experts with ties to partisan Democratic groups.
One South Bay voter expressed her concern this week on KSCO's Charles Freedman Show after she received a letter from the Democracy Fund with details about her mail-in ballot.
The Democracy Fund, hired by Secretary of State Alex Padilla in May to oversee the mail-in ballot program in California until January 15, 2021, purports to be a non-partisan organization. In California, the state's top election monitors for the general election includes Jennifer Morrell, head of the Democracy Fund's Election Validation Project since 2018, and Noah Praetz, the former director of elections in Cook County, Illinois, which has a reputation of voter fraud going back decades.
However, the Democracy Fund's primary sponsor, billionaire Pierre Omidyar, has given millions of dollars to leftist causes and media outlets and Democratic Party candidates and groups. Omidyar was one of the biggest donors to the NeverTrump Political Action Committee (PAC) during the 2016 election.
Since 2016, Omidyar, an eBay founder who attended the University of California, Berkeley, and groups associated with the Democracy Fund have given more than $700,000 to organizations opposed to the Trump campaign and administration, according to the watchdog group InfluenceWatch.org.
Moreover, Omidyar and partners have funded the left-leaning news site PolitiFact some $500,000 over a two-year span.
The Democracy Fund and Democracy Fund Voice are non-profits and as such face certain prohibitions or regulations related to political donations. However, Omidyar has donated millions to the liberal press through less constrained philanthropic organizations.
He's personally pledged more than $250 million to First Look Media, an umbrella group that funds progressive media platforms, including ProPublica, which is connected to major Democratic political donor George Soros, a leading critic of President Trump and the Republican Party.
But even the Democracy Fund seems to be pushing the election envelope these days, so to speak. In a June blog post, fund President Joe Goldman said the foundation is no longer bipartisan but independent and "advocates for an open and just democracy."
"We believe a just and equitable political system must eliminate structural barriers to ensure historically excluded communities have meaningful influence in our democracy."
What that means for California voters remains to be seen. However, election observers anticipate plenty of problems. In the March primary, more than 100,000 mail-in ballots were rejected, most of them for being mailed back too late.
In general, critics of mail-in ballots have noted that logistical limitations or intentional interference with the postal service or its workers or so-called private ballot harvesters could disrupt the election.
All registered voters will be mailed a ballot no later than 29 days prior to election day, which is Tuesday, November 3rd. Early voting and in-person voting locations will also be available. Ballots may be returned by mail, in person, or to a drop box.
KSCO's Freedman vowed to take his ballot directly to the election office. "I'll be damned to the darkest depths of hell before I mail in a ballot," the Navy veteran said.
The article was updated 8/22/2020 to note Jennifer Morrell, head of the Democracy Fund's Election Validation Project since 2018.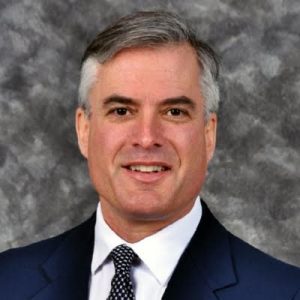 Latest posts by Richard Stenger
(see all)