California Announces Limited Theme Park, Stadium Reopenings On April 1st
Reopenings will be in time for MLB opening day, start of busy season for theme parks
By Evan Symon, March 5, 2021 5:34 pm
On Friday, the California Health and Human Services Agency (CHHS) announced that outdoor stadiums and theme parks can reopen with "very reduced capacity" starting on April 1st, dependent on county tier level.
According to the new changes by the CHHS, outdoor stadiums for sporting events and concerts will be limited to 100 or fewer regional attendees for counties in the purple tier, 20% capacity in red tier counties, 33% capacity in orange tier counties, and 67% capacity in yellow tier counties. All tiers will also be limited to in-state visitors only, with no concession sales in the purple-tier and only in-seat concession sales in the red tier. The purple tier will also require advance reservations. Indoor sports events will still be prohibited for the time being due to increased logistics.
Theme parks will also return under the new Blueprint for a Safer Economy changes. While purple tier counties will not be allowed to reopen such parks, red tier counties will be allowed to have up to 15% capacity, orange tier counties to 25% capacity, and yellow tier counties up to 35% capacity. All indoor activities, such as rides and dining, will also not be allowed. In addition, only Californians will be allowed inside theme parks for the time being.
BREAKING: Disneyland Resort Theme Parks and Universal Studios Hollywood Can Reopen April 1st, 2021https://t.co/hbQpXYvA1Q pic.twitter.com/Hm9E6FCLKV

— Disneyland News Today (@dlnt) March 5, 2021
In a press release, CHHS Secretary Dr. Mark Ghaly noted that all COVID-19 health protocols, such as masks, will still be required.
"California can begin gradually and safely bringing back more activities, especially those that occur outdoors and where consistent masking is possible," stated Ghaly on Friday. "Even with these changes, California retains some of the most robust public health protocols in the country."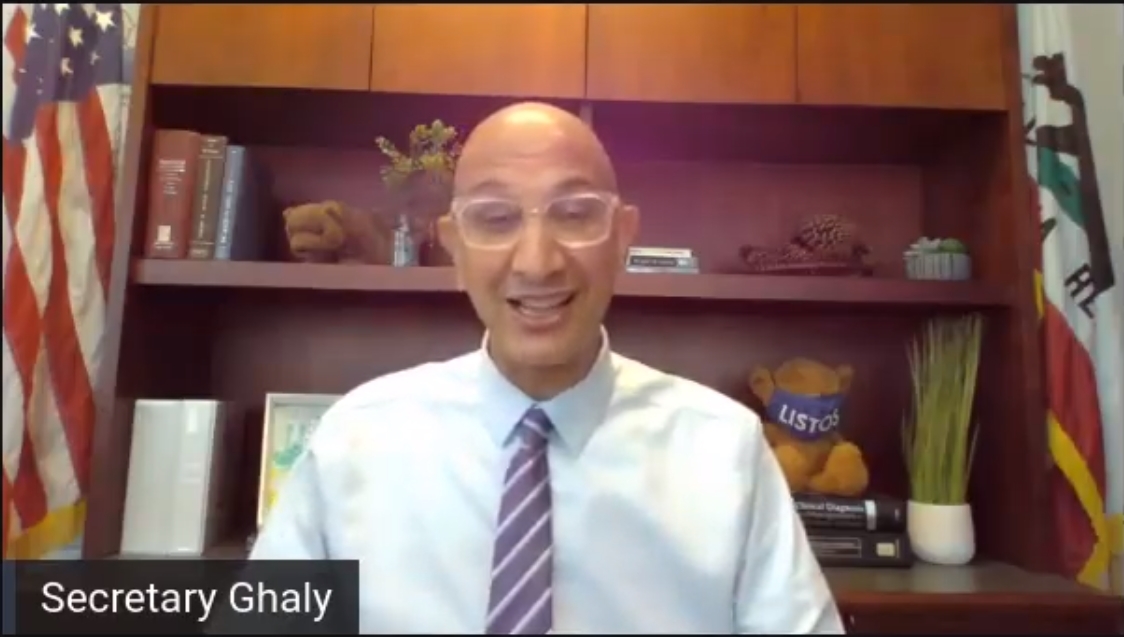 Theme parks and stadiums have remained closed since March of 2020. For the past year, California theme parks, led by efforts by Disney, have attempted to reopen in California and have pushed the Governor and other lawmakers to allow them to reopen. However, Governor Gavin Newsom has repeatedly denied theme parks from reopening citing COVID-19 health concerns, forcing many to initiative mass layoffs, including 32,000 being let go from the Disney theme park division alone.
Meanwhile, outdoor sports teams, such as the MLB and NFL, have played in their respective stadiums in California during the past year, but with no fans in attendance. Players and staff have had to undergo daily COVID-19 tests, with major events, such as the Los Angeles Dodger winning the World Series in October of last year, being forced to take place outside of California due to health concerns and leagues wanting some fans to be able to attend.
Starting April 1st, theme parks are now projected to reopen for the first time in over a year due to Los Angeles County, Orange County, and other counties with theme parks likely being moved to the red reopening tier. Sporting events will also reopen with fans in attendance on their respective opening days, as Major League baseball has their opening day in San Francisco, Oakland, Anaheim, and San Diego on April 1st, with the Los Angeles Dodgers having theirs a week later. This will also apply to minor league baseball, although some teams, such as the AAA Sacramento River Cats, will not reopen until late May due to player vaccination concerns.
The new CHHS rules will also preempt several reopening bills currently in the state legislature such as AB 420, which was written last month with the purpose of accelerating theme park reopenings.
Theme park, sports team officials commend reopening announcement
Many theme park and sports league leaders approved of the CHHS decision on Friday, with Disney in particular noting that it wanted to get employees back to work soon.
"We are encouraged that theme parks now have a path toward reopening this spring, getting thousands of people back to work and greatly helping neighboring businesses and our entire community," said Disneyland Resort President Ken Potrock in a statement on Friday. "With responsible Disney safety protocols already implemented around the world, we can't wait to welcome our guests back and look forward to sharing an opening date soon."
Park and stadium employees also noted their eagerness at returning.
"It's hard to put into words going back to work over a year after you were laid off," noted Dodger Stadium concession worker "Jose" to the Globe on Friday. "It's like coming back from a strike except you didn't win anything."
Theme park workers noted a similar feeling.
"We had to rough it on unemployment and assistance and taking odd jobs like DoorDash all this time in the hopes we would come back," added "Sarah", a Disneyland cast member who was laid off last year in a Globe interview. "It's humiliating and grueling, but we did it because we like the job. We toughed it out for this day. We were betrayed by the Governor, had to scrape by on paying rent, but we did it. We're starting to come back finally."
Reopening plans by the respective theme parks and teams are expected to be released throughout the month in anticipation of the April 1st reopening date.

Latest posts by Evan Symon
(see all)