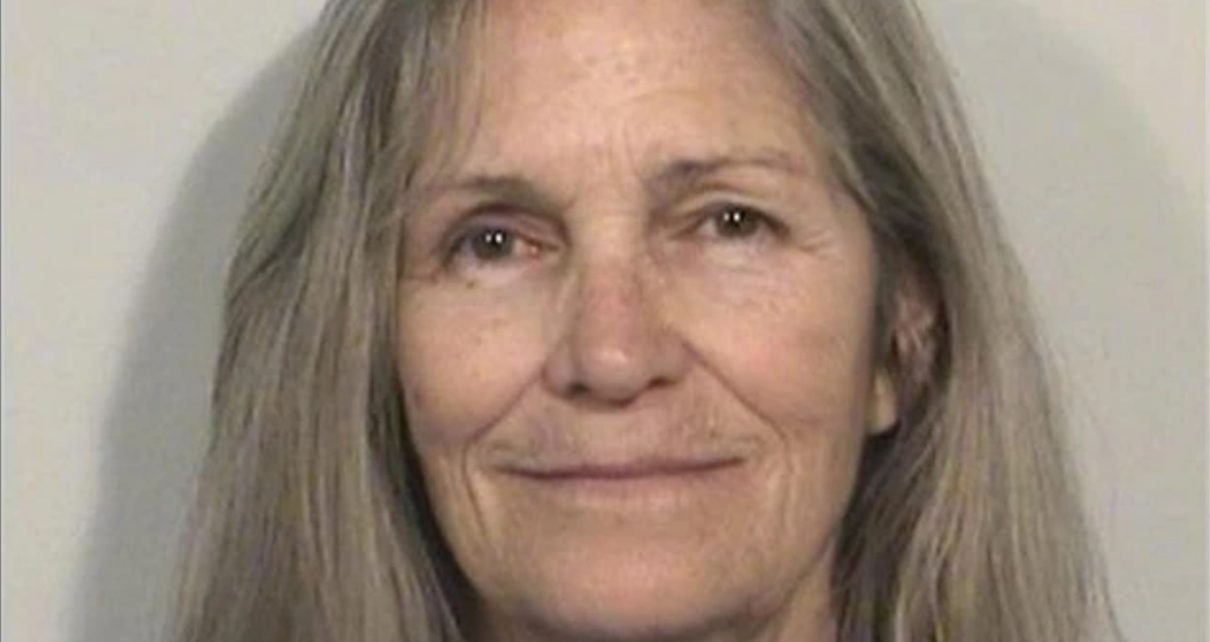 California Appeals Courts Approves Parole For Manson Family Murderer Leslie Van Houten
Decision likely to be challenged by Attorney General Rob Bonta
By Evan Symon, May 31, 2023 2:30 am
The California Second District Court of Appeal in Los Angeles ruled on Tuesday in a 2-1 decision that convicted murderer and Manson Family member Leslie Van Houten should be released due there being "no evidence" to support Governor Gavin Newsom's claims in a previous parole denial that she is still a danger to society.
Van Houten was arrested at age 19 in 1969 for helping Manson Family leader Charles Manson murder Los Angeles grocer Leno LaBianca and his wife, Rosemary in August of that year. Van Houten personally held down and repeatedly stabbed Rosemary LaBianca during the murder, but did not participate in the more famed Sharon Tate murders that happened a few days before. In 1971, Van Houten was sentenced to death, but had her sentence blocked in 1972 when the death penalty was overturned. After several more years of legal wrangling, Van Houten was finally sentenced to life in jail in 1978.
Since then, Van Houten has tried for parole 26 times and had been up for parole the last five times due to the death of Manson in 2017. Former Governor Jerry Brown denied her twice, with Newsom rejecting her parole three times previously as well. Last year, the California Supreme Court held up her previous parole denial following Van Houten and her lawyer challenging the Governor's last denial, as well as Newsom rejecting yet another parole attempt.
"Van Houten currently poses an unreasonable danger to society if released from prison at this time," Newsom said in his parole review in March 2022. "Van Houten had undergone therapy, earned educational degrees and taken self-help classes in prison and had shown increased maturity and rehabilitation. But she also has gaps in insight that continue to make her a danger to society."
However, Newsom's ruling was challenged and brought to court. For the last several months, three judges from the California Second District Court of Appeal in Los Angeles have heard the appeal, with the 2-1 decision granting Van Houten parole over Newsom's previous denial coming on Tuesday.
According to the judges, Governor Newsom didn't adequately explain how Van Houten was under Manson's influence, how she still posed a risk, and that there was no evidence backing his claims.
"There is no evidence to support the governor's conclusions about Van Houten's fitness for parole," said the judges in their decision on Tuesday. "Van Houten has shown extraordinary rehabilitative efforts, insight, remorse, realistic parole plans, support from family and friends, favorable institutional reports, and, at the time of the governor's decision, had received four successive grants of parole. Although the governor states Van Houten's historical factors 'remain salient,' he identifies nothing in the record indicating Van Houten has not successfully addressed those factors through many years of therapy, substance abuse programming, and other efforts."
While the dissenting judge in the case found that "there was some evidence Van Houten lacked insight into the heinous killings" and agreed with Newsom's denial, the judge wasn't able to sway the others. However, Tuesday's decision doesn't mean that Van Houten will be released anytime soon. Attorney General Rob Bonta is expected to move the matter to the state Supreme Court to reverse the decision once again, with a stay on Van Houten's case likely to keep her in prison for some time to come.
"I expect Bonta to ask the state supreme court to review the lower court's decision," noted Nancy Tetreault, Van Houten's attorney, on Tuesday. "Bonta will probably request a stay of the appellate court's ruling. I will, of course, vigorously oppose any stay. And they could let her out during that process."
Legal experts also noted that the California Supreme Court has routinely back the Governor's decisions on parole in the past, meaning that it is likely that Van Houten will stay behind bars.
"Whenever things like this happen, the state Supreme Court usually backs the Governor on what they did," explained criminal law advisor Benny Forbes to the Globe on Tuesday. "In fact, look at last year. The Court blocked her parole bid matter-of-factly. If Bonta challenges, which all signs point to he will, and the stay is granted, Van Houten won't be getting out any time soon. A lot of people either remember those Manson killings or have seen them and are horrified. Even Newsom has known better than to release these criminals."
As of Tuesday evening, neither Newsom nor Bonta have commented on the courts decision.

Latest posts by Evan Symon
(see all)