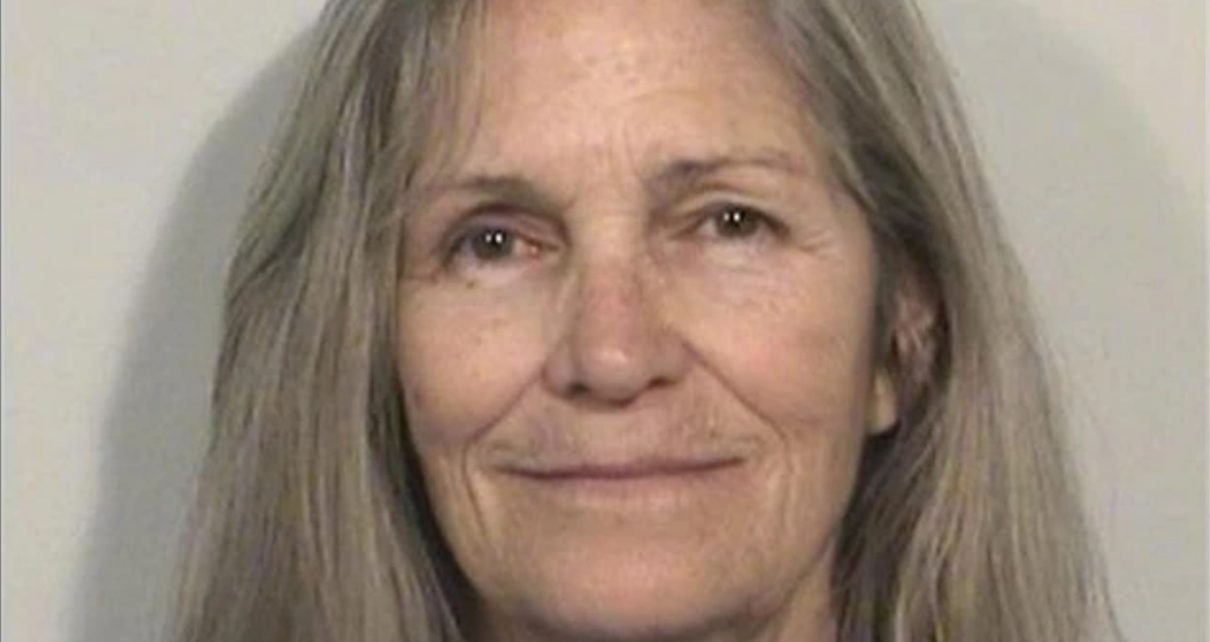 Gov. Newsom Again Denies Parole for Manson Family Member Leslie Van Houten
Van Houten has now been denied parole 5 times since the death of Manson in 2017
By Evan Symon, March 30, 2022 4:13 pm
Convicted murderer and Manson Family member Leslie Van Houten was denied parole by Governor Gavin Newsom on Tuesday, saying that she is still an "unreasonable danger to society" if released.
Press play to hear a narrated version of this story, presented by AudioHopper.
Van Houten was arrested at age 19 in 1969 for helping Manson Family leader Charles Manson murder Los Angeles grocer Leno LaBianca and his wife, Rosemary in August of that year. Van Houten personally held down and repeatedly stabbed Rosemary LaBianca during the murder, but did not participate in the more famed Sharon Tate murders that happened a few days before. In 1971, Van Houten was sentenced to death, but had her sentence blocked in 1972 when the death penalty was overturned. After several more years of legal wrangling, Van Houten was finally sentenced to life in jail in 1978.
Since then, Van Houten has tried for parole 25 times and had been up for parole the last four times due to the death of Manson in 2017. Former Governor Jerry Brown denied her twice, with Newsom rejecting her parole two times previously as well. Last month, the California Supreme Court held up her previous parole denial following Van Houten and her lawyer challenging the Governor's last denial.
Van Houten's most recent parole hearing in November 2021 led to her being recommended for parole again, despite her petition to reverse Newsom's last denial still active in court. On Tuesday, with the last denial finally settled in Court, Newsom decided to reject the Board's 2021 recommendation, marking the third time he has rejected her parole petitions, and the 5th time by a Governor since 2017.
"Van Houten currently poses an unreasonable danger to society if released from prison at this time," Newsom said in his parole review. "Van Houten had undergone therapy, earned educational degrees and taken self-help classes in prison and had shown increased maturity and rehabilitation. But she also has gaps in insight that continue to make her a danger to society."
While many applauded Newsom for his continual refusal to let Van Houten and other infamous murders in California's prison system, such as RFK assassin Sirhan Sirhan, others pled that Van Houten had served her time for a crime that happened over 50 years ago. Van Houten's attorney, Rich Pfeiffer, argued on Tuesday that Van Houten was unfairly denied parole by Newsom.
"Newsom rejected parole because he is worried about his political future," said Pfeiffer on Tuesday. "Van Houten has a spotless prison disciplinary record. We're not fighting over Leslie being a good person. She's proven that through her actions for half a century."
Many law and political experts have noted that the release of Van Houten is highly unlikely, even with continued parole board recommendations, due in part to many younger generations being made aware of the brutal murders in recent movies and TV shows, older generations remembering the murders when they happened, as well as political fallout arising from such a release of a notorious criminal. To date, despite hundreds of parole requests by Manson family members, including Charles Manson himself, dating back to the 1970's, only one, Steve "Clem" Grogan, has been released. As of 2022, Grogan's 1985 release has been the only time a Manson Family member ever walked out of prison a free person.
"The odds of Van Houten being released are very slim," criminal law advisor Benny Forbes told the Globe on Wednesday. "There's the political implications, especially with the elections this year. I mean, allowing the release of a Manson family murderer? Even her attorney pointed out how this is political."
"But there is also justice to think about. Remove politics from this, and look past what she has done in prison. It still all comes down to what she did in 1969. People are worried about her being denied people parole? She denied someone life. Newsom, for all his faults, understands this. Brown knew it too. Nothing anyone can do can take away that fact."
Pfeiffer has said that he plans to appeal Newsom's parole decision soon.

Latest posts by Evan Symon
(see all)