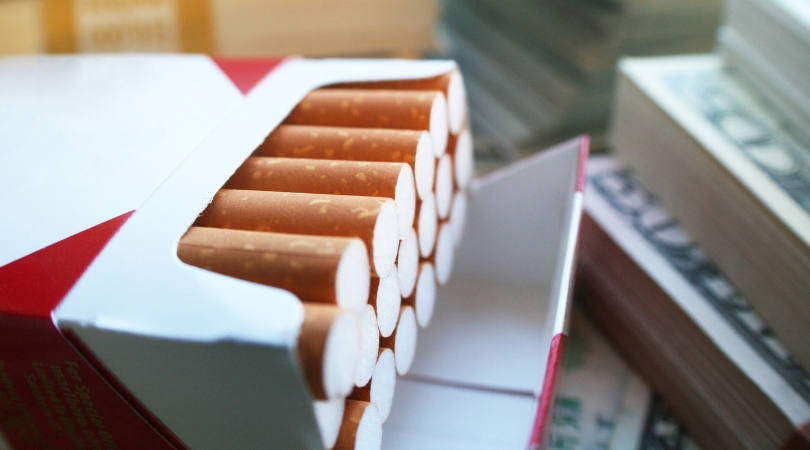 California Files Lawsuit Against The U.S. Postal Service Over Mailed Cigarettes
California's lawsuit alleges that buying cigarettes from oversees constitutes smuggling and tax evasion
By Evan Symon, October 23, 2019 8:35 pm
California and New York City jointly filed a lawsuit in a Brooklyn federal court Tuesday against the U.S. Postal Service over tens of millions of dollars in lost tax revenue from cigarettes sent through the mail.
The lawsuit claims that mailed cigarettes from foreign countries skips over taxation, constituting smuggling and tax evasion. It also claims that deliveries of cigarettes, mostly from countries in Asia such as China and Vietnam, are often marked as cigarettes or come from known suppliers of tobacco products, yet are still delivered by the post office. 
Under the current delivery system, California loses $19 million in yearly tobacco taxes, while New York City and New York State loose a combined $21 million a year from taxes. This amounts to 6 million packs being sent to California each year in the mail, with 5 million being sent to New York.
In addition to state and local taxes, the delivery also violates the Prevent All Cigarette Trafficking law, which was specifically designed to stop cigarette sales that would help fund terrorist groups overseas.
The California Attorney General's Office, which has been the main representative of California's side of the case, has been adamant in stopping all illegal cigarettes that come through the mail. In addition to losing nearly $20 million a year in taxes, state officials are also worried about the health of its citizens being affected by the smuggling.
"Accepting and delivering contraband cigarettes is not only a health hazard for our citizens but a detriment to our state's economy," said California Attorney General Xavier Becerra in a statement.
The lawsuit demands an immediate halt on all cigarettes being mailed, and wants a court order to find and destroy all cigarettes being sent in the mail.
The California Globe reached out to 'Cesar', who did not want his name revealed, who regularly receives shipments of cigarettes in the mail.
"This saves me a lot of money each year," explained Cesar. "Cigarettes are expensive out here. In LA, it's $8, sometimes more. That's per pack. But you save and buy a few cartons online from India, and it make it half. If you're living paycheck to paycheck, even with shipping costs, it saves you money."
"I know that they're bad, but they help with stress. A lot of people who don't make much need this to get by. It can be hard to understand, but we do."
A recent study found that people in low economic status are nearly three times as likely to smoke than those in higher economic statuses due to several fiscal, health, and social issues. 
While the lawsuit doesn't delve into the socio-economic differences, it does note that the cigarettes being shipped are noticeably cheaper.
The lawsuit is currently filed in New York and is awaiting either a settlement or a court date.

Latest posts by Evan Symon
(see all)