California Looks to Pass Backup Power Laws for Cellphone Towers Across the State
A new bill would keep phones open during increasingly common planned blackouts
By Evan Symon, January 9, 2020 7:03 am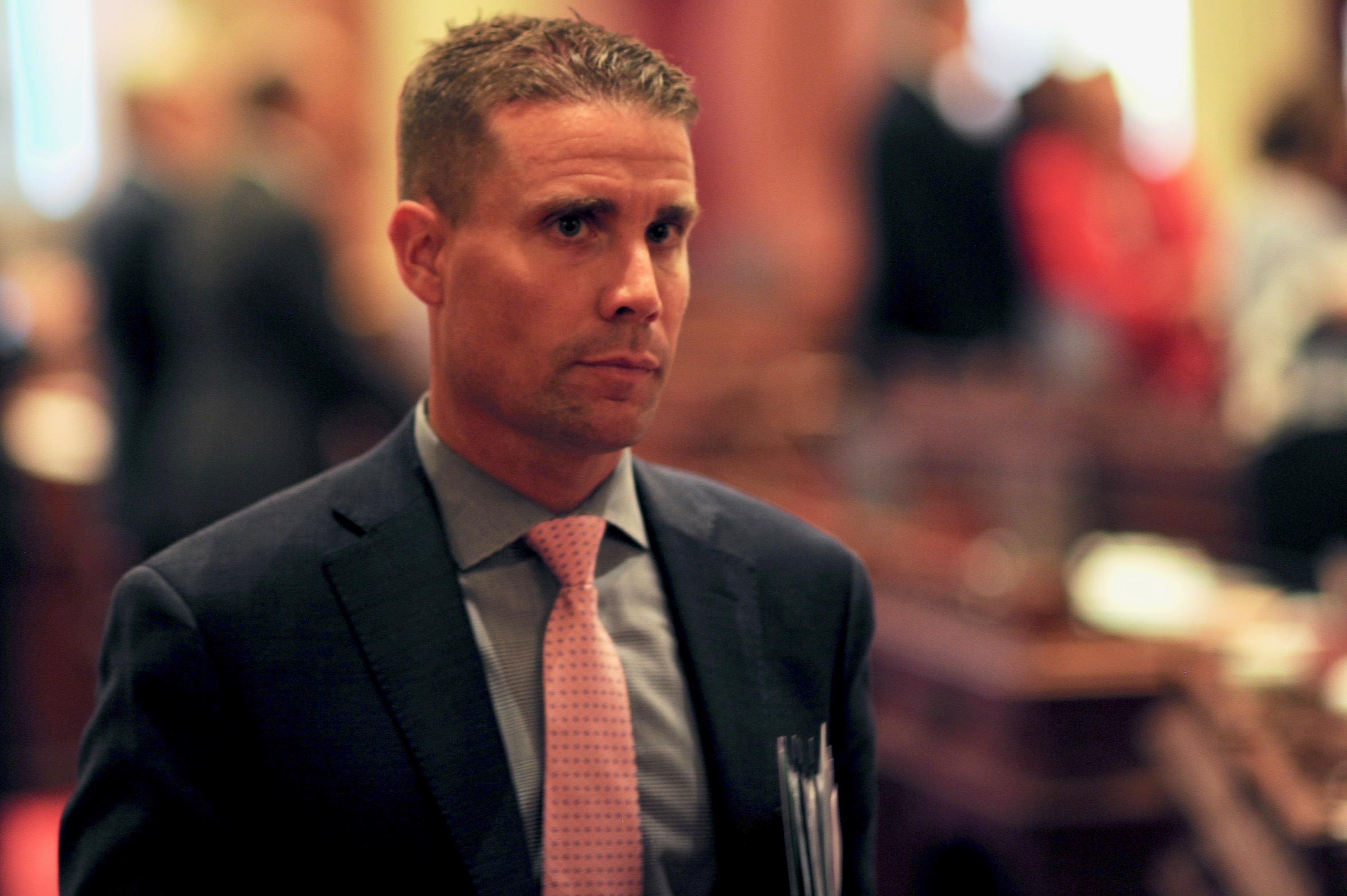 In Sacramento on Wednesday, lawmakers met with representatives from AT&T and Verizon over what can be done about future planned blackouts. In addition, a new bill was introduced making it mandatory to have backup power in areas at risk of a wildfire.
Outcry after phones are cutoff during planned blackouts
Planned blackouts have become increasingly common around the state due to power company PG&E shutting down power to mitigate wildfire risk. As PG&E has gone into bankruptcy and faces a possibly state takeover this year due to a power line in Northern California helping spark the deadly 2018 Camp Fire, power shutoffs are also saving them from another multi-billion dollar lawsuit.
However, the subsequent planned blackouts in 2019 proved to be disastrous in their own right, devastating local businesses due to lost business, as well as threatening the lives of elderly and handicapped residents. Phones for many residents were also gone, as cell phone towers lost power as well. On October 27th, a planned blackout shutdown 874 towers, including over half of the towers in Marin County and over a quarter in Sonoma County. Blackouts also disrupted landline phones and internet access.
By November a movement within the Capitol, led by Senator Steve Glazer (D-Orinda) and Assemblywoman Rebecca Bauer-Kahan (D-Orinda), started writing bills proposing, among other things, emergency power sources for all cell phone towers.
And on Wednesday major action started taking place.
Telecommunication Representatives sit down with lawmakers
Phone company representatives met with lawmakers over what the issue was with backup power. AT&T and Verizon representatives said that only 3% of the cell phone towers in blackout affected areas were down, with most areas having the slack taken up by other surrounding towers still on the grid.
The major carriers also explained that most service areas had backup power for between 48 and 72 hours, but that during the blackout some of the backup generators didn't work. Many of those generators  being brought in by the companies were subsequently stopped from being let in because of emission issues, leading to a large number of cell phone users being without a phone for days on end.
AT&T representative Jeff Luong promised 1,000 new backup generators within the next 3 to 5 years.
"We are committed to providing communication services that the public and public safety agencies can rely on," stated Luong.
A new backup power bill
On the same day, Senator Mike McGuire (D-Healdsburg) announced a new bill going into this session. The currently unnamed bill would order companies such as AT&T and Verizon to have 72 hours worth of backup power. This would only apply to areas with a high wildfire risk and companies could still charge consumers more to cover the cost.
"This bill is not about checking your Facebook status," stated Senator McGuire. "It's about life and death."
Similar versions of the bill dating back to 2005 have been introduced, but telecommunication companies influenced lawmakers at the time to not vote for them due to the cost.
"Generators and solar panels can be expensive," said Alan Moll, a contractor who installs private energy systems. "Wind for most places would be too big and would most likely be connected on the main grid. Ditto for larger solar panels because people want to resell unused energy back."
"But with generators or small solar panels, installing these in remote areas can take extra time, not to mention maintenance or activating them during such an outage. You also need to factor in initial costs, including that of the system you want."
"This isn't cheap, and everyone knows it. If the cost is going to the people in the end, that could be a significant bill hike."
"The bill makes total sense. There needs to be something on the books so that people can at least talk to each other and call for help during a blackout. But the state won't pay this, and the companies won't either. So the cost goes right to the people living in those places."
"And I've installed stuff out in the sticks before. By and large most people don't make as much as people in the cities. So any added cost, like I said, may hurt them financially."
Moll audibly sighed, and continuing saying "I guess it's up to those voting on this. Do they want people to get hurt more by wildfires, by not being able to call for help, or by the wallet."
The new required generator bill is expected to be in Senate subcommittee hearings in the near future.

Latest posts by Evan Symon
(see all)