California Panhandle
No promised cures or therapies but stem cell promoters want another $5.5 billion
By Lloyd Billingsley, January 10, 2020 6:30 am
At the Walmart in West Sacramento, panhandlers now give way to signature takers for a bond issue backed by Americans for Cures. As one gatherer explained, the non-profit sought $1.5 billion but that turned out to be a lowball figure. What California voters and taxpayers could expect in return was not explained, and the gatherer offered no information about the back story.
In 2004, Californians passed Proposition 71, the California Stem Cell Research and Cures Act. The $3 billion measure promised life-saving cures for Alzheimer's, Parkinson's and other diseases, plus a steady stream of royalties that would take care of the costs. Backer Robert Klein, a wealthy real-estate developer, wrote the measure to make himself chairman and to keep the project almost entirely off limits to legislative oversight.
Proposition 71 created the California Institute for Regenerative Medicine (CIRM). The new state agency had biomedical professionals willing to serve for no salary but duly hired former state senator and Democrat Party boss Art Torres and promptly tripled his salary to $225,000. In 2013, the National Academy of Sciences' Institute of Medicine discovered that CIRM directed a full 91 percent of its research funding to institutions with representatives on its governing board. The Institute also found that the CIRM board twice overruled the Institute's own scientific reviewers, and funded a for-profit company for whom Klein had lobbied.
CIRM reported no royalties until 2018, a full 14 years after its founding, and only in the amount of $190,345.87, less than the salary of Art Torres. Last September David Jensen of the California Stem Cell Report noted, "while CIRM is currently involved in 56 clinical trials, it has yet to back a therapy that is widely available." A ballpark figure for the cures and therapies promised in 2004 is zero, but Klein, who heads Americans for Cures, thinks another $5.5 billion will turn the tide.
"Scientists have developed tremendous potential in the candidate therapies that are awaiting new funding," Klein told Kelly Servick of Science magazine. "I think we have a moral obligation to advance those therapies." As Servick noted, "No CIRM-funded stem cell therapy has yet won FDA approval, leading critics of the agency to ask whether the initial 2004 initiative, born from opposition to a ban on federal funding for embryonic stem cell research, promised 'cures' it couldn't deliver."
Besides Proposition 71, Robert Klein also wrote and negotiated the legislation that established the California Housing Finance Agency. As CalHFA explains, "For more than 40 years, the California Housing Finance Agency has supported the needs of renters and homebuyers by providing financing and programs so more low to moderate income Californians have a place to call home. Established in 1975, CalHFA was chartered as the state's affordable housing lender."
CalHFA is "a completely self-supporting state agency, and its bonds are repaid by revenues generated through mortgage loans, not taxpayer dollars." The Current CalHFA board of directors includes State Treasurer Fiona Ma.
CalHFA has not been able to avert the state's current housing crisis, which Gov. Gavin Newsom said last year was  our "greatest challenge" adding, "it took us decades to get to this place."
Meanwhile, the Americans for Cures website features an article headlined "How the California Stem Cell Program is Fighting Your Incurable Disease." In this piece, author Don Reed says Californians were right to pass Proposition 71 and describes Robert Klein as an irreplaceable "practical visionary," comparable to Davy Crockett. Stem cell research "takes funding," Reed explains, and cures are "so much closer than ever before."
If Klein's new $5.5 billion initiative is to appear on the 2020 ballot in November, it must gather 632,212 signatures by April 21. The election takes place on November 3.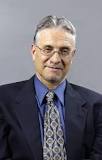 Latest posts by Lloyd Billingsley
(see all)