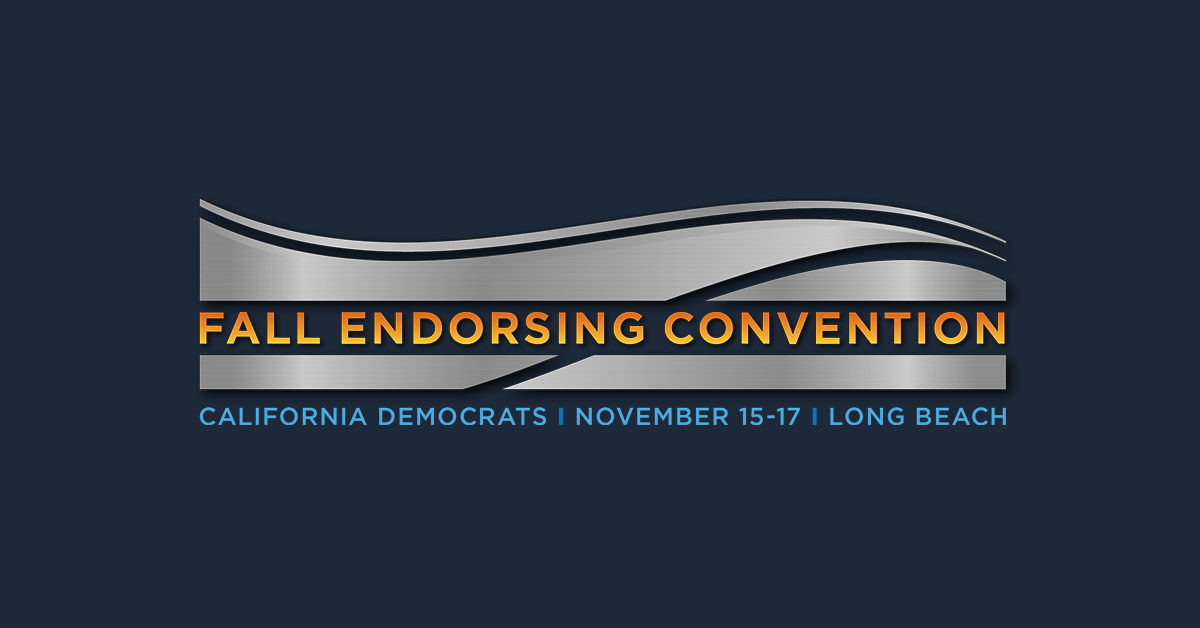 Democratic Presidential Nominee Hopefuls Descend Upon California This Week
Nominees hope to gain Californians votes during the California Democratic Party Endorsing Convention in Long Beach.
By Evan Symon, November 12, 2019 9:37 pm
For the week proceeding the 2019 California Democratic Party Endorsing Convention, Democratic hopefuls will be traveling extensively around the state in the hopes of getting enough support to win the Democratic Primary vote in March.
The center of the focus will be Los Angeles and Long Beach. The Long Beach Convention Center will be hosting the Convention during the weekend.
California Senator Kamala Harris has several events in the Long Beach/Los Angeles area this weekend, culminating in a Latino issues Forum at California State University, Los Angeles on Sunday.
Vermont Senator Bernie Sanders will focus on Northern California, a region that was friendlier to him in the 2016 primary. He has events in Oakland and Fresno before attending a rally in East Los Angeles and finishing off his Californian tour by also participating in the Latino Issues Forum.
Minnesota Senator Amy Klobuchar will be attending mostly private events in the area, but thanks to her recent bump in popularity in California, she will be attending a public event in nearby San Carlos on Thursday before the Convention.
The highlight will be the Presidential Forum on Saturday where 8 candidates will answer questions.
New Jersey Senator Cory Booker, former South Bend, Indiana Mayor Pete Buttigieg, former Secretary of Housing and Urban Development Julian Castro, Senator Harris, Senator Klobuchar, Senator Sanders, Businessman Tom Steyer, and Businessman Andrew Yang will all be participating in the nationally televised forum.
Other candidates in California who aren't participating in the forum include Hawaii Congresswoman Tulsi Gabbard and former Vice President Joe Biden, both of whom have events throughout Los Angeles during the week.
One notable person missing is Massachusetts Senator Elizabeth Warren, who is focusing on Iowa and New Hampshire after slipping in the polls in both states respective caucus and primary.
For many candidates in California, this is their final shot before Iowa, after which several candidates are predicted to drop out.
"California and Florida will be the first big states for Democrats," noted Democratic Party volunteer organizer Sarah Jacobs-Wright. "Iowa and New Hampshire will keep several candidates afloat, but California, only a month after Iowa, will put whoever wins it far in the lead. That's why most of them are leaving  states in the East to attend. They're trying to gain more of a base to draw on.
Unless the Republicans pick a different candidate whom voters here really like, Democrats won't even have to try to campaign in California in the general to win it, so this is the states big push. Voters here can choose who they want to win, and that will most likely be the candidate thanks to the large number of delegates.
Mayor Pete, Bernie, Kamala, and Biden will be the ones to watch during the Convention. Warren will make it to California, but she might be shooting herself in the foot now by not campaigning here now."
"For voters," Jacobs-Wright continued, "If they're a Democrat voting in the primary, they need to choose who they think is best. Same for independents voting. And for Republicans voting in the Democrat primary, because many do, they'll need to pick who they can live with.
This is an election where saying "None of them" won't cut it.
And this Convention will probably be a prelude for things yet to come."
The 2019 California Democratic Party Endorsing Convention begins Friday and ends Sunday in Long Beach. Republican events, primarily featuring Donald Trump, will be announced soon.

Latest posts by Evan Symon
(see all)