Gov. Newsom, Legislature Announce New $9.6 Billion COVID-19 Economic Relief Package
Package to include $600 checks for 5.7 million Californians, $2 billion in small business grants
By Evan Symon, February 17, 2021 7:34 pm
On Wednesday, Governor Gavin Newsom, Senate President pro Tempore Toni Atkins (D-San Diego), and Assembly Speaker Anthony Rendon (D-Lakewood) announced that they reached an agreement on a new  economic relief package worth $9.6 billion.
The package, which aims at relief for low-income Californians, small business owners, and other hit disproportionately by the economic effects of the COVID-19 pandemic, had been touted by lawmakers since late last year, with Governor Newsom repeatedly pushing for many relief actions that was ultimately agreed upon Wednesday. The Governor even tweeted a basic rundown of the bill only hours before the official announcement.
Just announced an economic relief package with the Legislature that includes:

$2 BILLION in grants for small businesses (QUADRUPLED)

Fee relief for 59,000 restaurants/bars

Fee relief for 600,000 barber & cosmetology businesses

$600 stimulus checks for 5.7 million Californians

— Gavin Newsom (@GavinNewsom) February 17, 2021
According to a released statement, as well as Governor Newsom's public appearance in the Coachella Valley earlier Wednesday, one of the largest chunks of the relief package will go towards small businesses. $2 billion, quadrupled from the originally proposed $500 million, will be allotted solely for small business grants. The grants will be given to individual small businesses, nonprofits, and cultural centers based on several factors such as size and need, with amounts per place to be in the range of $5,000 to $25,000.
Small businesses will also see additional relief in the form of loan deductions for businesses who took out Paycheck Protection Plan (PPP) covered loans during the pandemic. Small businesses can deduct up to $150,000 from taxes under the relief package terms. State fee relief for restaurants, bars, barber shops, and cosmetology businesses from the Department of Alcoholic Beverage Control and the Department of Consumer Affairs will also be instituted, saving over 100,000 businesses between $455 to $1,235 annually for the next two years
Direct relief to Californians will also be going out to low-income or needy Californians in the package. Those in California with incomes lower than $30,000 a year who receive the earned income tax credit (EITC) and those not included in federal stimulus payments, namely non-citizens with federal Individual Tax Identification Numbers (ITIN), will be eligible to receive a $600 check from the state. ITIN taxpayers themselves will be eligible if they make $75,000 or below, and can also receive an additional $600 if they are also eligible for the EITC. Payments for eligible people are scheduled to go out after their 2020 tax returns are filed.
$600 checks will also go out those currently enrolled in the CalWORKS programs, those who receive Supplemental Security Income (SSI/SSP), and for immigrants enrolled in the Cash Assistance Program for Immigrants (CAPI). In total, 5.7 million payments are set to go out for a total of $3.42 billion.
Those who enroll children through state-subsidized child care and preschool will also be part of the relief program. $400 million will be broken down into $525 stipends for qualified child care, with already-in-place federal resources going towards child care for essential workers being extended through June 2022.
Additional groups to benefit under the pack age include
College students: $100 million will go towards emergency financial aid for low-income community college students carrying six credits or more. An additional $20 million will be available to reenroll those who have had to drop out due to the effects of the pandemic. Students will also be eligible for CalFresh assistance with $6 million going to outreach and application assistance at all public universities and colleges.
Agricultural workers: $24 million will go to financial support for workers who have had to quarantine.
Food banks: $35 million will go to foodbanks across the state, with a focus on getting diapers for needy families.
A $9.6 billion relief package
Speaking from Coachella, Governor Newsom said that the relief package was critical for Californians.
"As we continue to fight the pandemic and recover, I'm grateful for the Legislature's partnership to provide urgent relief and support for California families and small businesses where it's needed most," said Governor Newsom on Wednesday. "From child care, relief for small business owners, direct cash support to individuals, financial aid for community college students and more, these actions are critical for millions of Californians who embody the resilience of the California spirit."
He also singled out the farmworker housing program, playing up to the crowd of mostly farmworkers in Coachella.
"It's candidly been underutilized, and we recognize that," added the Governor. "And the purpose of this new appropriation is to maximize its effectiveness."
In Sacramento, lawmakers also praised the relief package on Wednesday.
"We're nearly a year into this pandemic, and millions of Californians continue to feel the impact on their wallets and bottom lines. Businesses are struggling. People are having a hard time making ends meet. This agreement builds on Governor Newsom's proposal and in many ways, enhances it so that we can provide the kind of immediate emergency relief that families and small businesses desperately need right now," stated Senator Atkins. "People are hungry and hurting, and businesses our communities have loved for decades are at risk of closing their doors. We are at a critical moment, and I'm proud we were able to come together to get Californians some needed relief."
The package was also immediately criticized by many for ignoring many struggling Californians who don't meet the high bar for relief payments, as well as those against giving funds to non-citizens.
Direct payment criticism, small business assistance praise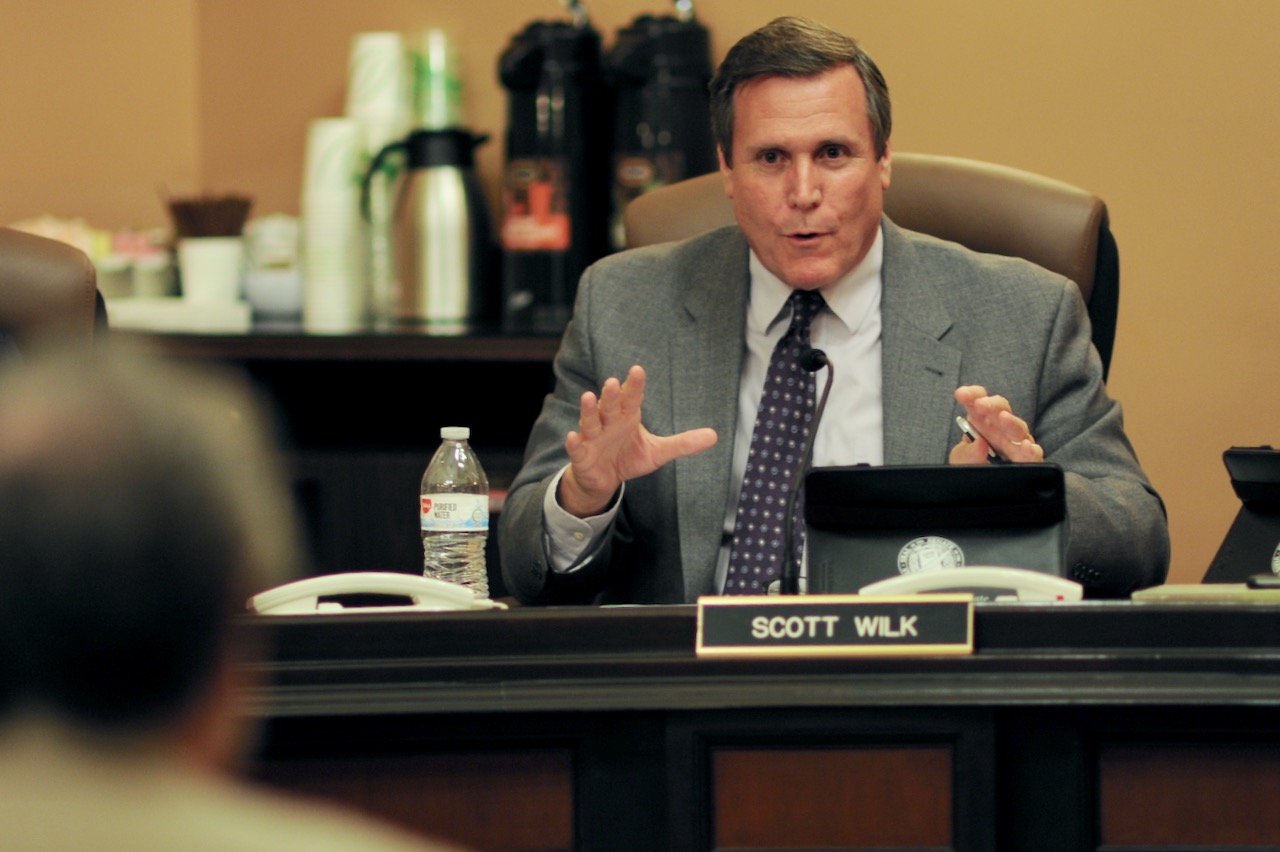 "Many Californians are suffering, but less than 6 million will see any additional checks for the state," said tax consultant and stimulus watchdog William Erving to the Globe. "People who can't afford mortgages need help too. Those making $30,001 need help too. People who have been regularly paying taxes but are now being denied while people who aren't even citizens of the state get money need help too. This package does help some, but it ignores many others who have been upstanding and fiscally responsible citizens during the pandemic. This is supposed to go to needy Californians, but with the pandemic going on, a lot more are needy that they seem to think."
Despite some being against parts of the bill, state Republicans did praise certain parts of the package on Wednesday, most notably the small business relief section.
"Throughout the pandemic, efforts to provide small businesses with much-needed assistance have fallen short," noted Senator Scott Wilk (R-Santa Clarita). "I am pleased that the Governor joined Senator Borgeas and Senate Republicans in providing relief for small businesses that are the economic engine of California. Senator Borgeas has worked tirelessly to garner support from the business community and legislature, and thanks to his leadership, we have a bipartisan solution to help California's small businesses decimated by the Governor's ever-changing COVID policies."
The package is expected to be rolled out and divested in the coming months, with many payments currently hinging on 2020 tax return filings.

Latest posts by Evan Symon
(see all)