Governor Newsom Calls For PG&E To Give Money To Every Blackout Victim
The Governor demands $100 for each residence and $250 for each small business.
By Evan Symon, October 15, 2019 6:32 pm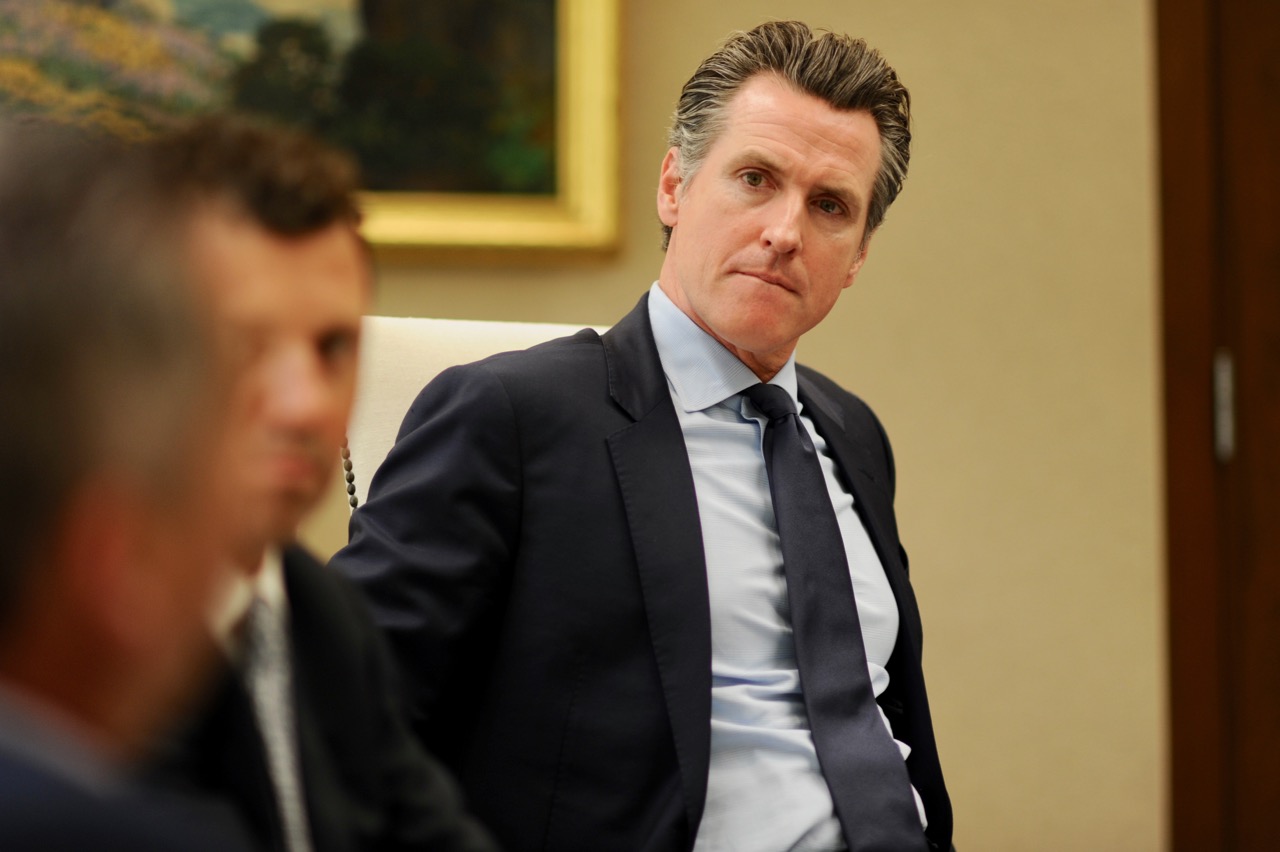 PG&E is facing governmental pressure today to provide millions of dollars of restitution for its customers affected by last weekend's planned blackout.
In a letter to PG&E CEO Bill Johnson, Governor Gavin Newsom demanded $100 in either rebates or credit for each residence affected by the blackout, as well as $250 for each small business.
"The unacceptable scope and duration of this outage was the direct result of PG&E prioritizing profit over public safety, mismanagement, inadequate investment in fire safety and fire prevention measures, and neglect of critical infrastructure," noted Governor Newsom in the letter.
Power was out for residents of several Northern California counties for over four days last weekend, causing millions to go without power and putting many who can't live without electricity in dire straits.  PG&E had shut down the power in large areas to clear areas at risk of wildfires, but high winds and manpower concerns caused the power outage to last for as much as four days in some areas.
While Governor Newsom stated that he understood the reasoning for the shutdown, he heavily criticized PG&E's decision, calling it "unacceptable." Late last week Governor Newsom had called out PG&E in a press conference, pointing out the human misery the blackout was causing for millions of residents. He even went a step farther on Monday and launched a government investigation into the power shut down. 
The investigation and call for fines have been the latest issues for the faltering company. In the last several years PG&E has entered bankruptcy, has caused numerous forest fires, and now faces billions of dollars in liability damage. Earlier this year PG&E was found to have started the Camp Fire in 2018, which killed 85 people. The fire, which took place in Butte County in the north of the state, caused so much damage that final figures on the total destruction haven't even been released yet.
As of Tuesday PG&E has refused to give the rebates or credits demanded by Governor Newsom. PG&E said in a statement that while mistakes were made in handling the blackout, it was an unprecedented event and that wildfire prevention was deemed the right thing to do.
Despite growing discontent and calls for action Tuesday, PG&E has still called the shutoffs the right decision in what they had to deal with.

Latest posts by Evan Symon
(see all)