LA County Board of Supervisors Approve a Pared Down 2020-2021 Budget
Board's $35.5 billion budget will see an additional $430 million for homeless services
By Evan Symon, April 29, 2020 5:14 pm
On Tuesday, the Los Angeles County Board of Supervisors agreed to recommend a $35.5 billion budget for the 2020-2021 fiscal year.
$594 million less from this years budget
The budget will see many cuts, with a total of $594 million taken off when compared to last years budget. Cuts will include county-wide hiring freezes and numerous, unspecified 'program reductions' with an emphasis on avoiding layoffs and furloughs. The Board of Supervisors is also expecting a worsening housing crisis and homelessness situation due to the COVID-19 coronavirus pandemic and it's economic effects, subsequently boosting the amount of funding those programs are getting now in case of larger decreases of projected revenue.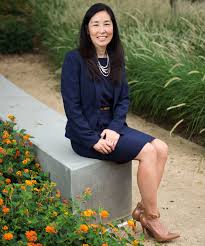 Most notably, homeless services will see an additional $430 million due to drastic projected losses in sales tax-tied Measure H homeless funding. Other notable budget increases include an additional $63 million for mental health services, $13.5 million for in-home supportive services, and an additional $50 million for extremely low-income and homeless housing.
Many Supervisors noted that many services dealing with other crises such as the housing crisis couldn't be cut because of the need.
"Affordable housing cannot be something we only support when our balance sheet looks good," stated Supervisor Sheila Kuehl after the meeting.
Total lost tax revenue is currently being projected at $2 billion. Los Angeles County is expecting to lose $1 billion by June and another $1 billion next fiscal year due to the governor's lockdown of the state during the coronavirus crisis.
"This is unlike anything we've ever faced," said Los Angeles County Chief Executive Officer Sachi A. Hamai in a statement. "We are in a profoundly challenging economic environment that may get worse before it gets better. There are many factors outside the county's control, including the length and severity of the COVID-19 crisis, and the amount of assistance we will receive from the state and federal governments."
More need, less resources
Los Angeles charities and community groups are already preparing for a greater need despite the bump in county resources.
"Right now it's looking to be worse than the Great Recession," explained Los Angeles community organizer Carla Fonseca. "Ten years ago there were less people in the neighborhood asking for help. And we had a few more local churches giving a few dollars to us to help make relief baskets and get gift cards for those who needed it."
"Now there's not much we can do. A lot of people rely on county services, and even though they say they're going to help fund more things, that's often never really the case. We may get some more housing for the poor, which is great, but now we face less community programs. Or if funding is higher, it will still seem like less due to every place having need."
"That's what a lot of people don't realize. The county or the city may say they will increase funding during this time of need, but A, the money is going to come from other places where it was needed, and B, it will be spread so thin because so many people will be asking for help. New crisis, but the same old story on what will happen."
While the budget has been approved by the Board of Supervisors, legally it is required to be heard by the public, with hearings scheduled to begin on May 13th. The due date for final adoption of the budget is set for June 29th.

Latest posts by Evan Symon
(see all)