2020 Q1 Campaign Finance: What 39th Congressional District Candidates Raised And Spent
Young Kim retains a narrow lead over Incumbent Gil Cisneros while relying on less PAC money
By Evan Symon, April 30, 2020 2:22 am
One of the biggest battlegrounds going into the 2020 election is Orange County. After many Democratic wins over the past few elections, the GOP is gunning to retake seats in the county as the blue wave begins to ebb in the once solidly red county. And in no district is this more apparent than the 39th district. The 39th, which pockets many Los Angeles and Anaheim suburbs, was solidly Republican after 2013 redistricting. After former Congressman Ed Royce retired in 2018, Democrats won a tight race here with now Congressman Gil Cisneros (D-CA) narrowly defeating former Republican Assemblywoman Young Kim 51.6% to 48.4%.
This year Kim is back. And with the GOP gaining steam in Orange County once again, Cisneros has been feeling the heat. Kim was one of the few candidates to beat an incumbent member of Congress in the primaries last month, winning by just over 2,000 votes 48.4% to 46.8%. Republicans were also not out in full force due to there not being a major GOP presidential primary. With at least 8,000 votes now out there due to the 4.8% un accounted for in the primary, not to mention those who were waiting for the general election, Cisneros-Kim II has turned into the largest Congressional battle out there. And the money behind both campaigns has proven to be shockingly competitive too.
Gil Cisneros
Freshman Congressman Gil Cisneros raised $1.9 million and spent 786,000 in the first quarter according to the FEC, almost neck to neck with Kim's totals. As both national parties are now watching the race like hawks, PAC money has streamed in to help Cisneros out. Among employees and employees family group donations, online fundraising and contribution platform Democracy Engine gave the most with $42,885. Speaker of the House Nancy Pelosi's unfortunately named PAC 'PAC to the Future' gave the second most with $20,000. While other usual top contributors included law firms and unions, a few, such as Costco donations adding up to $11,210, managed to round off the list.
Like any close race, PACS and party groups dominated top individual donors. Leadership PAC donations totaled $186,758, with Democratic groups giving over $122,000. Retirees, who normally top individual group listings, gave the third most to Cisneros with $121,000. In all, Cisneros made over $600,000 in donations in the first quarter through PACs alone, over three times as much as Kim did. Almost 30% of his donations also came from out of state while Kim only had around 18% of donations come from outside of California.
Young Kim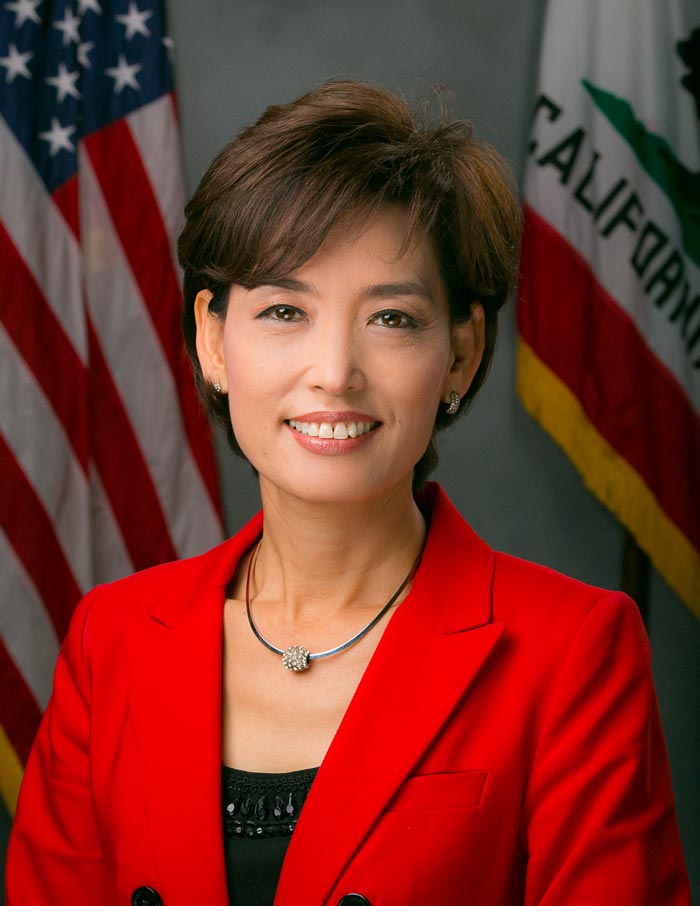 Former Assemblywoman is Cisneros's challenger for the second year in a row, and like 2018, it's too close to call. Kim raised slightly less than Cisneros in the first quarter with $1.85 million but also disbursed more funds, spending a total of $890,000. While there were some PACs among Kim's top employee/family of employee donors, there were fewer than Cisneros.  Most of her top donors were actually industrial or real estate oriented, along with one or two unusual groups in there. Property investment group Zion Enterprises had the most given in Q1 giving a grand total of $13,200. BP Industries, Dura Coat Products, and Jackson Hole Mountain Resort tied for second most given, donating $11,200 each.
Among Individual donor groups, Republican standby retirees gave the most with $179,000. The real estate sector also gave over $100,000 in individual donations. Kim relied far less on PACs than Cisneros, only clocking in at $155,000 in PAC donations. Kim has yet to receive a large amount from Republican groups in total from either donations or PACs, signaling a possible wait for larger fall donations.
What this means for the 39th
Kim has turned this election around going into the long stretch into November. She can carry the primary win against a sitting Congressman, against no other major candidates besides the Congressman, pretty far. But right now it's still anyone's race. The primary and polls show that the difference between the two is under the margin of error, only this time Kim has the slightly higher ground.
The Globe predicted a tight race last month, and so far it's holding true. But campaign finance tells another story. Cisneros has had to rely on PAC and party money to stay this close. Although he has spent less, Kim really hasn't unleashed the full power of the GOP donation machine, relying more on individual donors and local donations. With the coronavirus pausing campaign events for the time being, many would think that the incumbent would have the edge. But as stated before, Kim hasn't tapped into GOP funding too much yet, and many Republican voters held back in March. Along with the current lead, Cisneros will have to scramble to get the lead back, not to mention keeping his seat. He has more cash in hand right now, but going into the fall, Kim can bring out the donations, as well as support.
It's a toss-up right now, but Kim has more on her side, as well as the momentum, to retake the 39th district. Cisneros won't go down without a fight though.

Latest posts by Evan Symon
(see all)