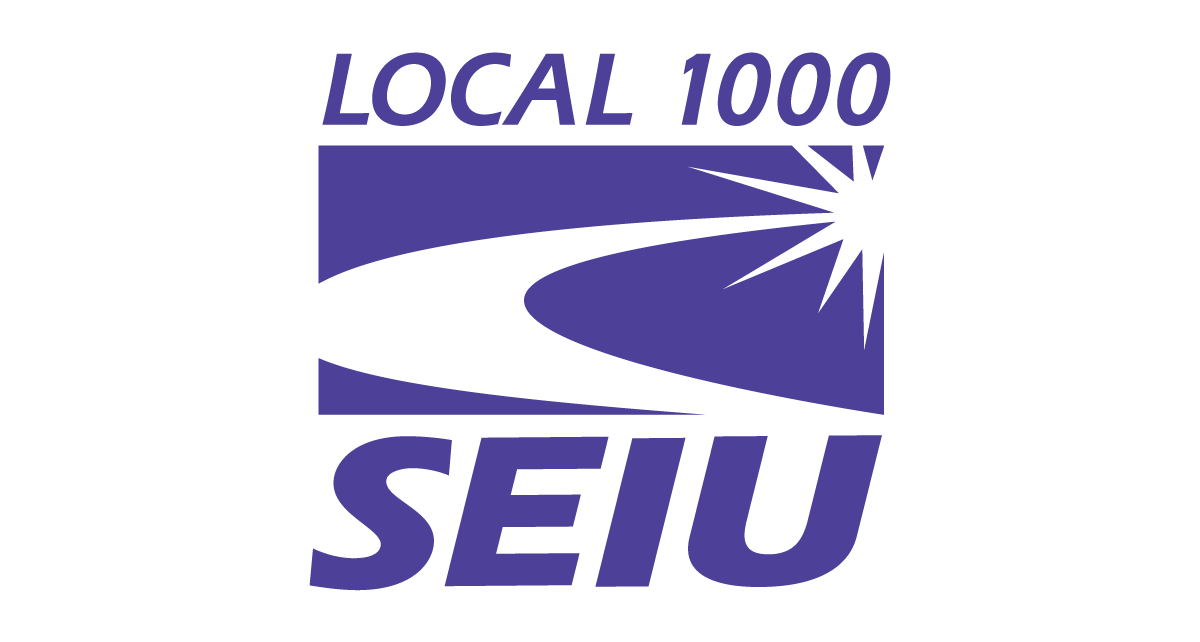 New California SEIU Local 1000 President Refuses To Back Gov. Newsom in Recall Election
'You can't unify your union if you're involved in politics'
By Evan Symon, May 26, 2021 11:06 am
Richard Louis Brown, the incoming president of the Service Employees International Union (SEIU) Local 1000, the largest state worker union in California, announced that he would not be backing Governor Gavin Newsom in the upcoming recall election, breaking a long-standing streak of support for Democratic Governors that stretches decades.
Press play to hear a narrated version of this story, presented by AudioHopper.
Yvonne Walker, who had been president of SEIU Local 1000 since 2008, was ousted recently in an election, losing to Brown 27% to 33%. While Walker had occasionally challenged Democratic leaders in the past, such as threatening to strike in 2016 during employee negotiations, most of SEIU Local 1000's actions under her helm have been made against Republican lawmakers. Most notably, she led a large demonstration against then-Governor Arnold Schwarzenegger in 2008 outside his Sacramento hotel when he had planned to reduce all state worker pay to federal minimum wage to help California get past the Great Recession. And, unlike the court-blocked 2016 strike attempt, she successfully led a strike vote in 2009 to try and force state workers contracts past the state despite the budget being in an uproar due to the recession.
However, with the state facing a $54 billion budget deficit last year, the union didn't challenge Newsom and agreed to concessions. This angered many within the union, with many more growing disillusioned  with Walker following the announcement that California had a $75 billion surplus earlier this year. While Newsom is restoring those concessions, namely a 9% public employee pay cut, on July 1st, anger with Walker had refused to subside, leading Brown, an analyst with the state treasurer's office to win earlier this month.
Unlike Walker, Brown said that he would take a more hardline stance against the Governor due to SEIU employee outrage over the cuts and Newsom's announcement last year to furlough state employee's for two days each month despite many employees being in tough financial straits.
"That's why I said we're going to run his ass out of office," Brown said in a series of interviews Tuesday. "He is going to need support from public sector unions to help him fight his recall. When I become president of Local 1000, he can look for somebody else to support him. He will not get any help from us. He's on his own."
In addition to his announcement of not supporting Newsom during the recall, Brown has proposed sweeping reforms in the union. Most notably, he wants SEIU Local 1000 to leave from the parent SEIU, which currently takes over half of all union dues from members. With SEIU California having 700,000 members in the state, the sudden loss of 1/7th of all members would be a huge blow to the union.
Brown has said that this action would reduce membership dues by half to help build back up union membership. He also promised to be more transparent on Tuesday with where union money went and promised to focus on protecting jobs and improving labor contracts. A call for a new strike fund from Brown following his election hinted at how thorough his plans are for the union, as well as how transparent SEIU Local 1000 would be under his leadership.
But Brown also noted on Tuesday that the union's new break from being tied politically would also help bring in many new members, especially in politically divided areas East of the Bay Area.
"When you support certain candidates, you're alienating half your union"
"We agreed to just give up our money, under the leadership of Yvonne Walker. I can guarantee that will never happen with me," Brown added. "When you support certain candidates, you're alienating half your union. You can't unify your union if you're involved in politics."
Ever since backing Newsom in 2018, an endorsement that helped him win the Governorship, SEIU Local 1000 membership has severely declined. Thousands have left the union since then, with only 54% of all members now paying union dues. Revenue for the union has also dropped by around $1.3 million due to all the lost members and more opting out due to the Janus v. AFSCME ruling in 2018 that makes it illegal for public sector unions to demand union fees from non-union members.
Brown also noted that the recall has had a profound effect, with Newsom only agreeing to restore last years 9% pay cuts to state workers out of fear of losing votes.
"He would never have agreed to that if he wasn't under the threat of recall," explained Brown.
Many labor experts have said that SEIU Local 1000, which represents 9 of California's 21 public employee bargaining units, may only be the beginning for unions going against Newsom and other Democrats.
"This has been low-key going on in California and many other states for the last few years," former New York City-based labor negotiator Paulo Valdez told the Globe. "Unions back city or county or state leadership but then became disheartened after finding out that they didn't fight for them or stood with them. All those cuts and emergency measures during the pandemic hit many union members hard, and like in California's case, many were upset when their union leaders agreed to pay cuts, benefit cuts, and other things that they didn't want."
"Now we're seeing the after effects. A lot of smaller unions in New York are breaking away from the Democratic Party and are essentially sitting many local elections this year out."
"In California, with a sudden Governor's race this year, it can have more of a drastic effect. [Governor Newsom] can survive a few dropping out in terms of support, but once it becomes a handful of them, then you have to worry not just about support in terms of votes, but also money coming in through donations and having them help sponsor press events and other things. It's all bubbling over now."
Brown is set to become President of SEIU Local 1000 on June 30th.

Latest posts by Evan Symon
(see all)