Senate Bill 1391 Functioning as the MS-13 Empowerment Act
Convicted murderer Keymontae Lindsey to go free at 23, while double murderer Daniel Marsh seeks release at 25
By Lloyd Billingsley, August 8, 2019 6:59 am
"Keymontae Lindsey was found guilty of murder in the killing of Jaulon 'J.J.' Clavo on Monday in a Sacramento courtroom," report Darrell Smith, Marcos Breton and Molly Sullivan of the Sacramento Bee. The verdict arrives four years after Lindsey gunned down Clavo, 17, a Grant Union High School football player, but the convicted murderer "will be freed at 23."
Nichole Clavo, Jaulon's mother, told the reporters that Lindsey would have received a life sentence if he had been tried as an adult. Lindsey was only 15 at the time he murdered Clavo and wounded his teammate Malik Johnson. He was tried as a juvenile under Senate Bill 1391, authored by state senators Holly Mitchell and Ricardo Lara, which bans prosecution of criminals under the age of 16, whatever the gravity of their crime.
Gov. Jerry Brown signed the measure last September 30 and it became effective in January. SB 1391 was upheld by an appeal court and applied retroactively to Keymontae Lindsey, who murdered Jaulon Clavo four year ago on November 13, 2015.
"I don't know what justice really means," Nichole Clavo told the reporters. "Nothing will justify my son's death." The prospect of the murderer's release at age 23 prompted outrage around Sacramento.
"Is that justice?" wondered the Bee's Marcos Breton. "Not in this case, no. It's a travesty." As it happens, Keymontae Lindsey is hardly the only juvenile murderer seeking early release.
On Monday, attorneys for Daniel Marsh sought to have SB 1391 apply to the convicted murderer, who was only 15 in April of 2013 when he murdered and mutilated Oliver Northup and Claudia Maupin in their Davis home. Marsh was convicted in 2014 and sentenced to 52 years to life, with possibility of parole in his early forties.  The convicted double murder gained a new hearing through Proposition 57, which barred the direct filing of juvenile cases in adult court.
Brown supported Proposition 57 and he met with family members of those killed by juvenile murderers. Their testimony "weighed on me," Brown said in his signing message, but he signed the measure anyway, the night before the Marsh proceeding began.
Yolo County Judge Samuel McAdam declined a defense motion to delay the hearing until SB 1391 took effect, and after expert testimony on both sides the judge returned Marsh to adult prison.  In his October 24, 2018 ruling, McAdam warned, "It will soon be the law of California that even a 15-year-old who commits a brutal double murder of strangers in his neighborhood will be adjudicated in juvenile court and not adult court, without any weighing of factors."
If convicted, such criminals would serve only until age 25, in comfy juvenile facilities. Convicted murderer Keymontae Lindsey will be released at age 23, and Daniel Marsh, one of the most depraved criminals in state and national history, could go free at 25. Many others could join them down the line.
Of the 22 MS-13 gang members recently charged with murder and racketeering, six were students at Panorama High School in Los Angeles, where the gang has a "sizeable presence." One of the gang's victims was student Brayan Andino, only 16 years old.
With criminals under age 16 barred from prosecution as adults, SB 1391 could function, in effect, as the MS-13 Empowerment Act. If any family member of a murder victim thought SB 1391 was not justice but a travesty it would be hard to blame her.
In January, California Globe asked if 2019 would be California's Year of Living Dangerously.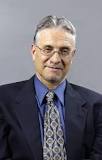 Latest posts by Lloyd Billingsley
(see all)