Governor's Murderer Reprieve Trumps Voters, Trashes Crime Victims
'Rose Newsom'
By Lloyd Billingsley, March 13, 2019 2:43 pm
As the Sacramento Bee reported, California Governor Gavin Newsom "plans to sign an executive order Wednesday morning granting reprieves to all 737 Californians awaiting executions." The governor's action comes "three years after California voters rejected an initiative to end the death penalty, instead passing a measure to speed up executions."
Newsom claims the death penalty system has "discriminated against mentally ill defendants and people of color," while not making the state safer and wasting "billions of taxpayer dollars."
According to the Bee the governor's moratorium invites a "vitriolic" response from death penalty proponents and "some of the families of murder victims in the state." The article cites Michele Hanisee of the Association of Deputy District Attorney that the governor is "usurping the express will of California voters."
On the other hand, the piece cites no family members of those murdered by recipients of the governor's reprieve. Those are some of the most vicious killers in state history, including Richard Allen Davis, who kidnapped and killed Polly Klaas, only 12 years old, and serial killer Joseph Naso, who murdered six women.
In its initial story, the San Jose Mercury News also failed to name or quote any relatives of murder victims. The piece did quote ACLU attorney Natasha Minsker who called the governments move "a significant leap forward for the movement to end the death penalty," and "bold leadership for Gavin Newsom."
The ACLU attorney did not refer to the 2016 Proposition 66, which voters passed in order to speed up executions. As they contemplate the consequences of Newson's move, Californians might recall a previous ideologue who elevated her own views above those of the people.
Governor Jerry Brown's choice for Chief Justice of the California Supreme Court was his former campaign chauffer Rose Bird, only 40 years old and without judicial experience. In 10 years as California's chief justice, Bird heard 64 capital cases and never voted to uphold a death sentence. The cases included that of Theodore Frank, duly convicted of kidnaping, torturing, raping, murdering and mutilating two-year-old Amy Sue Seitz in 1978.
On November 4, 1986, as one headline put it, voters "flipped the Bird" by a two-to-one margin. Rose Bird became the only chief justice in state history to be removed by a vote of the people, who also ousted justices Cruz Reynoso and Joseph Grodin, both Jerry Brown appointees, who sided with Bird on theAmy Sue Seitz.
By granting a reprieve to more than 700 convicted murderers, Gavin Newsom has left little doubt that, like Rose Bird, he is willing to elevate his own views above those of the voters. They may get another shot because California's next governor could possibly reverse Newsom's order.
As the Sacramento Bee noted, "those on death row will remain in prison under the order." In prison, they will cost taxpayers more than $80,000 dollars per year. By speeding up executions of duly convicted murderers, Proposition 66 would have cut those costs.
Meanwhile, previously deported Mexican national Juan Corona murdered and mutilated 25 Americans, possibly more, but did not receive the death penalty. Corona recently died in prison at the age of 85, which may leave Californians wondering about the amount of money Mexico pays California for the incarceration of false-documented Mexican criminals. A ballpark figure is zero.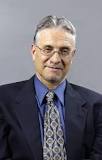 Latest posts by Lloyd Billingsley
(see all)