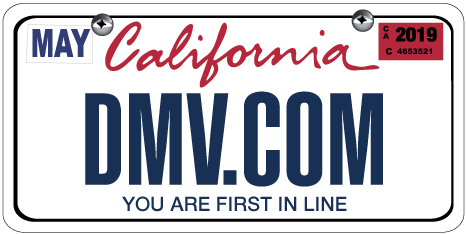 California DMV Audit Pending With Lawmakers Suspicious of Voter Fraud
The committee vote in June will decide whether to authorize the California State Auditor to take up the issue
By Katy Grimes, March 1, 2019 7:28 am
The serious problems at the California Department of Motor Vehicles are no longer fodder for jokes. In January we learned that DMV and county voter registrars told the California Secretary of State last year the motor Voter program was not ready. Motor Voter automatically registers voters when they renew or obtain a drivers license. The DMV and registrars asked Secretary of State Alex Padilla to hold off on the roll-out. But Padilla and the state went ahead anyway.
The new system had not been properly checked, according to the voter registrars. They had valid concerns, said Assemblyman Jim Patterson (R-Fresno). "The people of California are suffering with the DMV and its 1980's technology," Patterson said. "And DMV customers are actually annoyances to DMV employees."
Assemblyman Patterson has been relentless on his demands for a DMV audit. Patterson announced Wednesday that a bipartisan request to audit the Department of Motor Vehicles' Motor Voter Program will be heard by the Joint Legislative Audit Committee at a special hearing in May, co-authored by Assemblyman Patterson and Assemblyman Rudy Salas (D-Bakersfield), a member of JLAC, and JLAC Chair, respectively.
The committee will vote in June on whether or not to authorize the California State Auditor to take up the issue.
California's Motor Voter program has been plagued with problems since its rollout in April 2018. The Department has admitted mishandling voter registration information for 23,000 drivers and double-registering as many as 77,000 others. In addition to this, as many as 1,500 ineligible voters were registered by the DMV – including an unknown number of non-citizens. Also, over 500 Californians may not have been able to vote in the November 2018 election because the DMV did not send their information to the Secretary of State's office in time.
"Our voting rights are sacred," said Patterson. "After months of mistakes and thousands of embarrassing errors, it's time for a non-partisan, deep-dive investigation into the Motor Voter Program. The Legislature has entrusted the DMV with registering voters. With that comes the absolute expectation of 100 percent accuracy. It's time to find out why that isn't happening and figure out how to move forward."
Latest posts by Katy Grimes
(see all)