ICE: 'Ismael Huazo-Jardinez will remain in ICE custody'
Who, exactly, bailed out the manslaughter fugitive remains a mystery
By Lloyd Billingsley, May 9, 2019 7:38 am
U.S. Immigration and Customs Enforcement revealed Wednesday that Sacramento officers "learned through multiple sources that illegally present Mexican national Ismael Huazo-Jardinez was released on bail from Sutter County Jail pending criminal proceedings."
Deportation officers, the ICE statement said, "initiated surveillance on a previously known address of record for Huazo-Jardinez," and arrested him without incident at approximately 3 p.m. on May 7.
The Mexican national, 33, was facing three counts of vehicular manslaughter for a May 4 felony DUI that claimed the lives of Jose Pacheco, 38, Anna Pacheco, 34, their son Angel, 10. The crash into the Pachecos' trailer home also left daughter Mariana, 11, with serious injuries.
"Individuals who enter our country illegally and commit crimes must not be released back into our communities where they are able to harm others," said Erik Bonnar, Acting Director Field Officer Director, for ICE in San Francisco. "This is an important matter of public safety."
Huazo-Jardinez had been ordered deported in 2011 and had previous charges of reckless driving. Prior to May 7, news reports failed to note that the fugitive was in the country illegally, first reported by the California Globe on Tuesday.
The Sacramento Bee, which speculated that Huazo-Jardinez was "presumably" at his residence in Yuba City, ran an Associated Press story by Paul Elias claiming Ismael Huazo-Jardinez, is "suspected of living in the country illegally." The May 7 ICE statement, by contrast, said Huazo-Jardinez "is an illegally present Mexican national" who had been deported in 2011 then returned.
ABC News acknowledged that Huazo-Jardinez "is in the country illegally." The condition of 11-year-old Mariana, daughter of Jose and Anna Pacheco, according to the ABC report, has been updated to "fair."
Fox News on Wednesday flagged the "illegal immigrant DUI suspect who was set free after allegedly plowing into a California home, killing three family members while they slept." The arrest of Huazo-Jardinez brought some relief to neighbors who feared the Mexican national had skipped town.
"He was so intoxicated I could smell the alcohol from 10 feet away," neighbor Steven Bravo told reporters. Neighbor Mary Ann Mason contended, "I think he should be held accountable for the three lives that he took and the little girl who is now an orphan." The Fox News story also noted that the mobile home next to the Pacheco's trailer was so badly damaged it had to be condemned, so the grandparents of Angel and Mariana "are forced to find another place to live."
The blood-alcohol level of Huazo-Jardinez and his rate of speed in the crash remain unreported. News reports following the Globe's revelation of the fugitive's illegal status did not name the Sutter County judge who granted bail.
Sutter County Deputy District attorney Cameron King told the California Globe Judge David Ashby had granted the $300,000 bail, and that this had been posted through McMains Bail Bonds in the Butte County city of Oroville.
A representative of McMains told the Globe that Huazo-Jardinez's bail had been handled by Jesse Santana an attorney with Santana and Carlos in Yuba City. Phone and email requests for details on the Mexican illegal's bail arrangements were not returned on Wednesday.
Sutter County courts are declining comment on the case. It remains unknown why Judge David Ashby would grant bail, against the wishes of police, to a suspect who had already attempted to flee. Meanwhile, the fatal Knight's Landing crash was not an isolated case.
In early May, as Pedro Gonzalez notes at American Greatness, "Hector Manuel Polanco, a Mexican, killed Raul Gulliver when he drunkenly slammed his truck into the 34-year-old Riverside County resident while Gulliver was riding his bike." The next day, "Arnulfo Santos-Reyes, a Mexican, ran a red light and rammed an SUV in Fairfield, California," critically injuring two passengers.
All of this is news, Gonzalez wrote, "only insofar that it adds to a long litany of atrocities perpetrated daily by people who shouldn't even be in the United States."
"U.S. Immigration and Customs Enforcement (ICE) is committed to identifying and apprehending removable aliens, detaining these individuals when necessary and removing illegal aliens from the United States," Eric Bonnar said in his statement. "Members of the Fugitive Operations Team made good on this commitment today when they prioritized resources to apprehend Ismael Huazo-Jardinez."
According to the Wednesday statement, "Ismael Huazo-Jardinez will remain in ICE custody pending the disposition of his immigration proceedings."
California Globe broke the news that Ismael Huazo-Jardinez was in the country illegally, tried to flee after posting bail, but was picked up by Immigration and Customs Enforcement officers.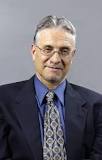 Latest posts by Lloyd Billingsley
(see all)