2020 Q1 Campaign Finance: What 42nd Congressional District Candidates Raised And Spent
Ken Calvert outpaces his nearest opponents in funding and voter support
By Evan Symon, April 25, 2020 7:18 am
Going into 2020, the Inland Empire, and by extension San Bernardino and Riverside Counties, are facing more and more pressure politically. On one-hand the area has traditionally been a right-leaning stalwart and could often be relied upon to elect a few sure-fire Republicans into higher office. On the other hand it has been tinging blue for a while now in many areas due to many Los Angelinos and other big city residents moving out there. Districts have also been cutting more and more in to traditional Republican held areas.
That's where the Corona and Lake Elsinore anchored 42nd district comes in. Even with a slowly growing Democratic voter total and each Congressional election bringing the race closer and closer, experts still say this is a red hold. A good sign was the voter totals in the primary. Incumbent Congressman Ken Calvert (R-CA) nabbed 59% of the vote total defeating his Democratic opponents William 'Liam' O'Mara, who finished 23% of the vote, and Regina Marston, who got 18%. And of course there is campaign funding, something Calvert dominated in during the first quarter. He received, and spent, around 18 times more than the Democratic candidates combined after all.
Ken Calvert
Four-time Congressional winner Ken Calvert brought in nearly 1 million in donations during the first quarter according to the FEC. He raised $956,000 and disbursed $778,000, with a lot of big donors helping with the raised total. The biggest contributor of employees and family members of employees was defense contractor Lockheed Martin, who donations amounted to $67,800. In fact, defense contractor employees managed to have many other group listing spots. General Atomics was listed in second at $28,100, L3Harris Technologies was third at $20,000 and others, such as II-VI and General Dynamics, also scored top spots by having donation top $10,000.
Unsurprisingly, his top individual donors were also in the same field. Defense Aerospace donors topped the list at $92,600, with Miscellaneous Defense workers giving just under $77,000. The usual top individual donor job, retiree, didn't crack the top ten. Calvert also logged more than $350,000 in donations from PACs and had 64% of his donations come from in-state. While that is a relatively low percentage as compared to other top candidates in other districts, it was  also ultimately better than O'Mara's 50% of in-state funding and Marston's 44%.
Liam O'Mara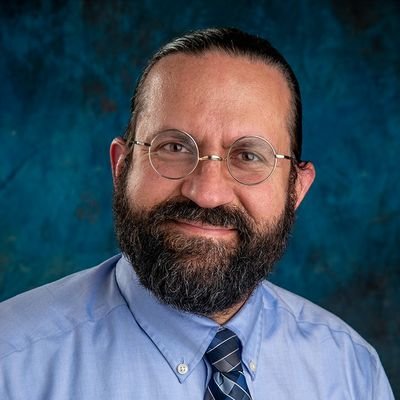 Historian Liam O'Mara managed to surge ahead to a second-place victory in March, earning a shot at the D-42 seat. However, compared to Calvert, figures were much lower. In the first quarter O'Mara recorded $46,000 in receipts and $32,0000 in spending. It was notably higher than his Democrat opponent, Marketing Consultant Regina Marston, pulling in only $7,000 and spending $4,000. But on the whole, it was low.
Feel Represented PAC was O'Mara's largest group of donors with a total of $3,000, but the PAC, based in Corona, is essentially his own as he was the only beneficially this quarter. Marston, meanwhile, only had on large such group donate: the United Food and Commercial Workers Union, who gave $1,500. Non-coincidentally, unions were also her largest individual donor, with O'Mara receiving nearly 5,000 from Democratic/Liberal based individual donors. Both also barely received any PAC money, with only $3,000 going to O'Mara and $1,500 going to Marston.
What this means for the 42nd
Calvert's campaign financing proved that the 42nd will all but certainly hold for Republicans yet again. If the vote total in the primary wasn't obvious, campaign funding was. Calvert has tapped into defense contractor employees as a significant source of campaign funds, with PACs also giving a significant amount. O'Mara doesn't have fundraising or sitting cash to make much of a dent in the coming months. Even with a growing Democratic population, it doesn't appear to be enough to get the Republicans worried this election cycle in the 42nd.
The funding also showed a lack of local fundraising with O'Mara, something now much harder to do with a statewide coronavirus lockdown in effect. He's had to rely on out-of-state funding to this point, and that can be dangerous, especially heading into later months when that kind of funding is critical because of the national parties shelling out cash only to the closer races. If O'Mara isn't within ten points by September, something he can possibly do based on previous elections, then the race belongs to Calvert. Calvert is way too good at funding and campaigning at this point.

Latest posts by Evan Symon
(see all)