SF School Board To Vote On Removing VP Alison Collins of All Titles, Responsibilities
Calls for resignation also continue following backlash over racist tweets made by Collins against Asian Americans
By Evan Symon, March 24, 2021 2:16 pm
On Tuesday, members of the San Francisco Board of Education announced that they would be calling a special meeting Thursday to vote to formally remove SF Board of Education Alison Collins of all titles and responsibilities following growing backlash over racists tweets she made in the past against Asian Americans.
During the weekend, it was revealed that Collins had tweeted a long string of anti-Asian American tweets following a bullying incident of Asian American students against an African American student in November 2016. During the tweets, Collins had even began to use derogatory language, comparing Asian Americans to "House n——s".
The tweets, which had been unsurfaced by a group hoping to recall Collins and other school board members, quickly became viral over the weekend. Top San Francisco lawmakers, including Mayor London Breed, quickly called for her resignation, while Collins simultaneously apologized and blamed the tweets on actions caused by former President Donald Trump. Despite some support, most notably from School Board president Gabriela Lopez, most school officials continued to stand against her, with 19 top school officials writing a joint statement denouncing her actions and calling for everything short of her resignation.
On Tuesday, Democratic party representatives also said that Collins should resign.
"I'm authorizing a resolution to call for Vice President Alison Collins to be removed or her resignation from the SFUSD school board," said Democratic party representative Nancy Tung during a press conference.
San Francisco Unified School District (SFUSD) Board of Education: Call for the Resignation of San Francisco School Board Vice-President Alison Collins – Sign the Petition! https://t.co/iN62Q0RZbB via @Change

— Nancy Tung 湯曉慧 (@NancyTungSF) March 23, 2021
Prior to Tuesday's board meeting, other incidents concerning Collins also came out, among them concerning the former principal of the school where the 2016 bullying incident that had inspired the tweets occurred. According to ABC, former Francisco Middle School principal Patricia Theel had addressed the bullying incident and the issue of racism, but said that Collins continued to be "relentless" against her. Despite high marks, her contract was not renewed.
"It could have been anybody. She built her campaign on my back," said Theel.
During the Board meeting on Tuesday, Collins began with a formal apology over the incident, but left out mentioning Asian Americans specifically.
"I'd like to reemphasize my sincere and heartfelt apologies and I'm currently engaging with my colleagues and working with the community for the good of all children in our district and especially Black children who are often left behind," expressed Collins on Tuesday.
Despite some defenders, many more call for Collins' resignation
A few of the school board members quickly defended her after the statement, among them board president Lopez and Mark Sanchez, with Lopez asking for a restorative process rather than disciplinary action.
"No one on this board I believe is a racist, and I don't believe that commissioner Collins is a racist," noted Commissioner Sanchez.
However, those words failed to convince other board members who continued to call for her resignation. With Collins still refusing to step down, Commissioners Faauuga Moliga and Jenny Lam continued to call for her resignation and announced that a special meeting would be held on Thursday to vote on Collins being stripped of all titles and responsibilities, including her Vice Presidency position.
"Commissioner Alison Collins' statement regarding the Asian American community is dangerous, hurtful, and unbecoming," said Moliga on Tuesday.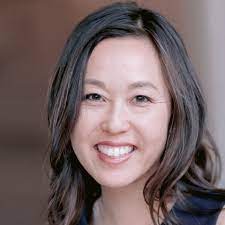 Commissioner Lam, a daughter of Chinese immigrants, also spoke out against Collins and her behavior.
"I am not alone when I say I don't have confidence in Commissioner Collins's ability to fairly govern a school district that is almost half API with no bias," explained Lam. "Restorative justice begins by acknowledging the harm and making the intentional effort to connect with those in the community that has been harmed. Commissioner Collin's words undermine the labor of communities and our students to dismantle it and it is especially harmful. Words matter."
Students and parents also weighed in by Zoom during Tuesday's meeting, with the controversy attracting a higher than number petitioners. It was estimated that around 1,000 had signed on specifically for the public comments portion of the meeting to speak.
Some who turned out spoke up in defense of Collins, noting that she had other positive qualities for the position.
"When I was going through my toughest time, Ms. Alison Collins was the only one who made sure I was okay," said one student. "I definitely don't think that she should resign, I don't even think she should have apologized."
However, most of the comments by the public were against Collins, with many asking her to resign over the pain she caused.
"I was disgusted and pained at your rhetoric, how you twisted a real problem, the often present lack of unity between Asian American and Black communities into an attack against Asian Americans," noted on Chinese-American student.
Parents also reacted in the same manner.
"Regardless of whether you choose to do the right thing and resign or not, you will pay the ultimate price and that's the loss of your dignity and your reputation. For the rest of your life you will be haunted by your actions, wherever you go people will see you for what you really are – a racist," said one parent directly to Collins.
After the meeting and into Wednesday, many San Francisco residents and lawmakers continued to call for her resignation,  joining Mayor Breed, Commissioners Lam and Moliga, and many other San Franciscans.
The special election over Collins' future on the board will be held Thursday.

Latest posts by Evan Symon
(see all)