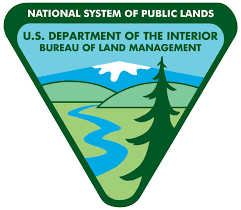 Biden Administration Orders Two $689 Million Solar Projects In Southern California
The Arica and Victory Pass projects will be located in Riverside County
By Evan Symon, December 22, 2021 10:08 am
The Bureau of Land Management (BLM), at the behest of the Biden Administration, approved two major solar projects at a Riverside County site on Tuesday, with a third likely to be approved soon.
Both California and the federal government have pushed for more renewable and carbon-free energy sources in California in recent years. President Joe Biden signed an Executive Order earlier this year pushing for 25 gigawatts of onshore renewable energy by 2025, setting a goal of creating a carbon pollution free energy sector by 2035. California has also set lofty renewable energy goals, such as having a 100% carbon-free public utility deadline for 2045.
Many renewable projects to meet these goals have been tied in with President Biden's $2 trillion Build Back Better plan being passed. However, due to Senator Joe Manchin's (D-WV) refusal to back the plan in recent days, funding for many renewable energy plants across the country have been put on hold.
To get around the block in Congress, the Biden Administration used federal authority through the BLM on Tuesday to move forward with two major solar projects in California.
The $689 million Arica and Victory Pass solar projects are to be located east of Desert Center in Riverside County, located solely on federal land. San Francisco-based Clearway Energy are to run both plants once operational, which will generate 465 megawatts of power with around 400 megawatts of storage power. According to the BLM, it will be enough to power 132,000 homes in Southern California.
"Renewable energy projects like Arica and Victory Pass on public lands create good-paying jobs and are crucial in achieving the Biden-Harris administration's goal of a carbon pollution-free power sector by 2035," noted BLM Director Tracy Stone-Manning in a statement on Tuesday. "Investing in clean and reliable renewable energy represents the BLM's commitment for addressing climate change and supports Congress' direction in the Energy Act of 2020 to permit 25 gigawatts of solar, wind, and geothermal production on public lands no later than 2025."
Two plants approved, another closer to approval in Riverside County
A third proposed solar plant, the Oberon project, also reached its final stages before approval on Tuesday according to the Department of Interior. Oberson is expected to produce 500 megawatts of electricity, and like Arica and Victory Pass, will be located on federal land allocated by the BLM and the Desert Renewable Energy Conservation Plan (DRECP) next to Interstate 10 and Desert Center.
"As the Interior Department continues to lead the Biden-Harris administration's all-of-government approach toward its ambitious renewable energy goals, we know that onshore solar projects like those being advanced today will help communities across the country be part of the climate solution while creating good-paying union jobs," added Interior Secretary Deb Haaland on Tuesday. "We will continue to work in partnership with states, cities, and Tribes to make historic investments in boosting climate resiliency, advancing clean energy projects, and replacing aging infrastructure."
While the BLM and Interior Department praised the projects on Tuesday, as did some local groups like construction outfits, which stand to gain from large projects, many others denounced the plans as going against the wishes of the public, being a nuisance for the locals, and actually hurting desert conservation projects in the area.
"They're treating the desert area like one big sandbox," explained James Horton, a San Francisco-based environmental consultant who focuses on local citizen input, to the Globe on Wednesday. "And while they do have impact studies, a lot of these projects are going directly against the wishes of citizens who want these big open areas to remain. And not just for privacy and natural beauty, but for conservation and environmental purposes too. That's why Oberon wasn't passed this time around. It's huge and a lot of people down there hate it."
"It's great that we are looking more into renewable energy, but we're putting some of these projects in some very precarious locations. Just because land is undeveloped doesn't mean that it isn't important for other uses."
Both the Arica and Victory Pass solar plants are expected to start construction soon after their approval on Tuesday.

Latest posts by Evan Symon
(see all)