California Air Quality Skyrockets To Some Of The Worst Levels Ever Due To Wildfires
San Francisco, Los Angeles among the worst air quality cities in the world this week
By Evan Symon, September 12, 2020 7:52 am
During the week, air quality measurement services from the U.S. and across the world found that California, along with parts of the Pacific Northwest, had the worst air quality levels recorded for decades.
Record smoke, air quality highs across California
Cities such as San Francisco and Los Angeles, besieged by ash and smoke plumes coming from the record setting wildfires nearby, clocked air quality measurements worse than heavily polluted cities in Asia.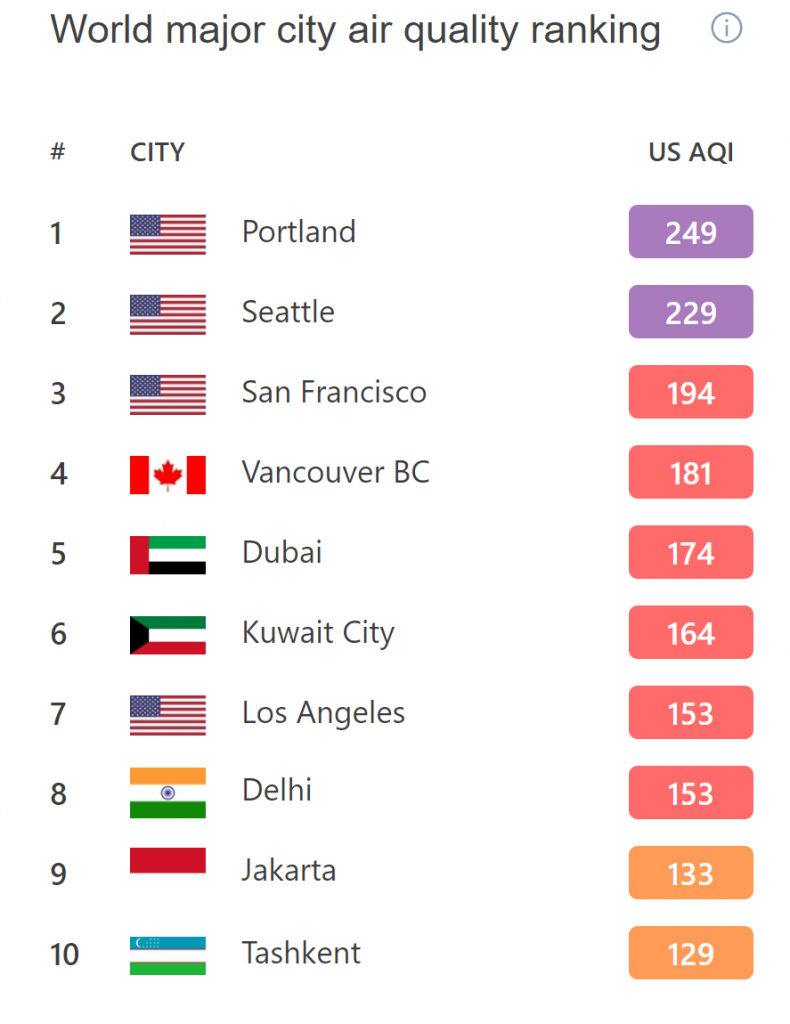 San Francisco, which normally has an air quality AQI score of between 40 and 60, recorded an average score of 194, breaking it's all-time worst record. Multiple nearby wildfires, including the nearby CZU August Lightning Complex fire currently threatening the outskirts of San Jose, has suffocated the region, with so much smoke and particles in the air than skies have turned orange in the last few days.
Meanwhile Los Angeles, which tends to have an average AQI score of around 60, has seen their score jump up in recent days too thanks to the nearby Bobcat Fire, which is currently threatening San Gabriel Valley cities. With a score on Friday of 153, Los Angeles is now tied in air quality with New Delhi, India, not reaching air pollution this high in 25 years.
With other major cities such as Sacramento, Fresno, and San Diego also experiencing bad air quality, ash falls, and discolored skies, almost every part of California is now being negatively affected by the dozens of active wildfires in the state.
Health officials from the California Air Resources Board (CARB) are warning residents that the overall air quality and interactions such as breathing in ash and soot is very dangerous and are warning those with health conditions to stay inside.
Dangerous pollutant levels, an added benefit to wearing COVID-19 masks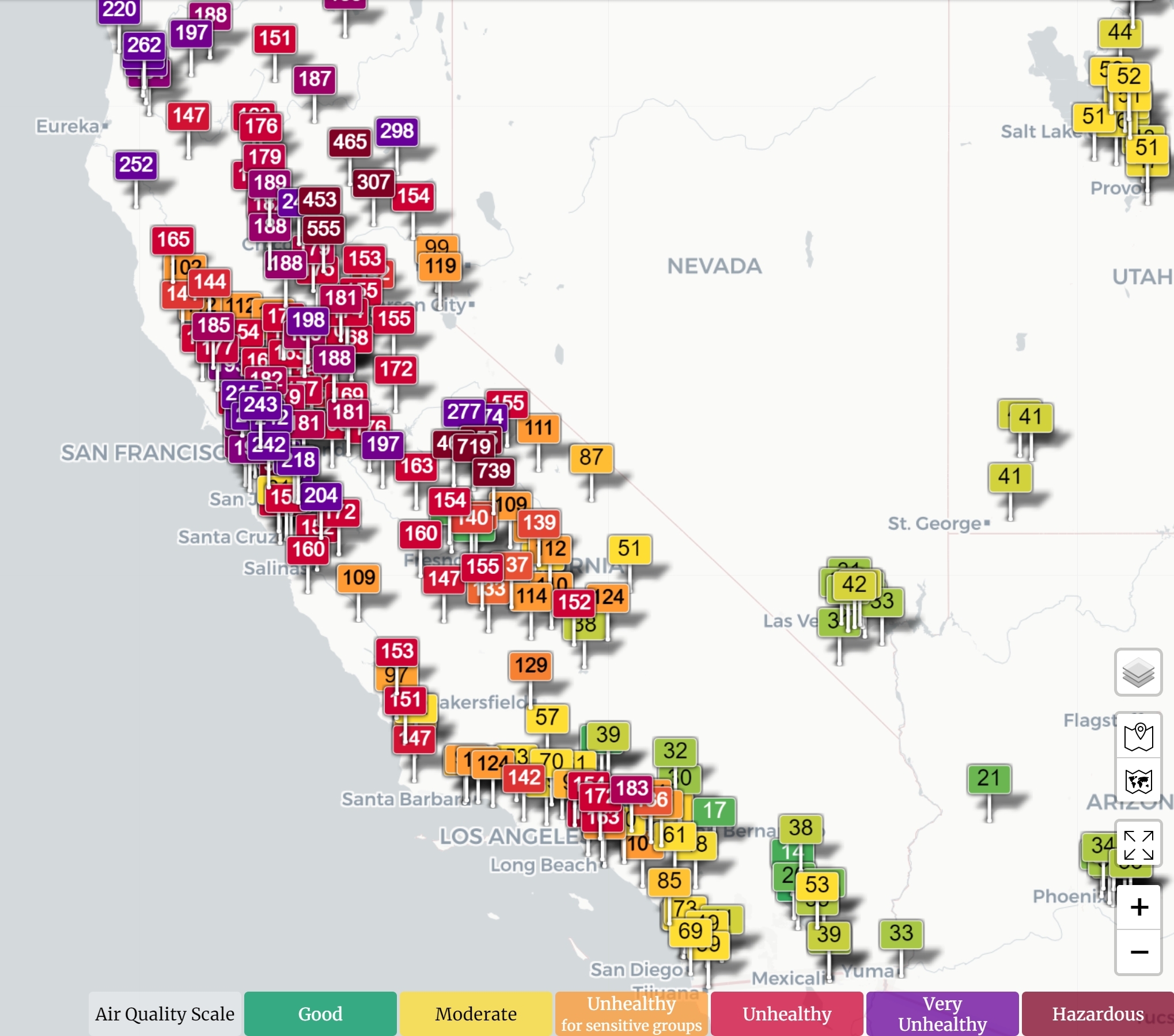 "The air quality and the fires have been particularly dangerous this year," noted CARB health and exposure branch head Bonnie Holmes-Gen in a statement.  "They can build up in our bodies, and they can cause a number of immediate health problems ranging from itching, burning eyes and scratchy throat and shortness of breath, but also can cause long-term problems. Anybody with existing lung or heart conditions is particularly vulnerable to smoke.
"If you smell smoke, close your windows, turn on air-conditioning, and if you can, get filters for the air conditioning so no particles come inside. Our lungs are very sensitive. Lungs are not meant to breathe then these amounts of hazardous particles, so it is important to protect yourself and stay indoors. Our fires in California are affecting surrounding states and the smoke can have quite a wide reach. It can travel thousands of miles. People do need to be aware of that."
With over 1 million acres burned in the past week, officials also warn that poor air quality may continue for some time if fires aren't put out immediately.
Jack Braun, who had been advising some local governments on COVID-19 measures, said that mandatory masks are a blessing in disguise for many during this time.
"Even the weakest masks block something," explained Braun to the Globe. "And those N95 masks? This is what they're made for. They stop PM 2.5 particles, also known as the particles from the wildfires, as well as COVID-19. A lot of people and cities have a bunch for COVID-19 already, and now they can have extended time outside in the smoked areas. It gets tricky if those masks have valves, but generally as long as you pay attention to what you need it for the N95 is great. So if the air quality is bad, these help you outside."
"They saved lives during the pandemic and now they can do it again during the wildfires."
While wildfires are being battled around the clock and are slowly being contained around the state, high pollution and wildfire smoke levels are expected to continue for at least the weekend in most areas.

Latest posts by Evan Symon
(see all)