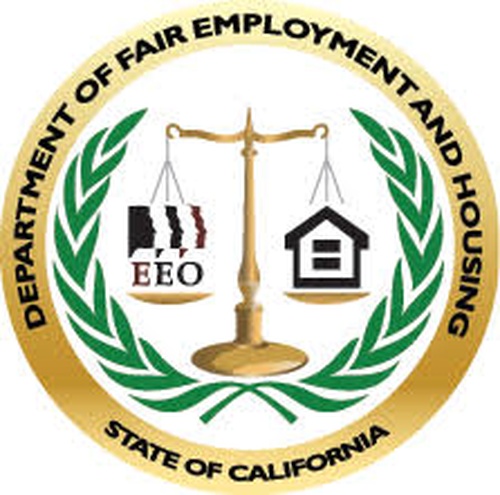 California Sues Activision Blizzard
Company: 'Irresponsible, unaccountable State bureaucrats are driving businesses out of California'
By Evan Symon, July 22, 2021 11:20 am
The California Department of Fair Employment and Housing (DFEH) announced this week that it is suing Santa Monica video game company Activision Blizzard, the largest video game company in North America, over numerous sexual harassment allegations, as well as numerous violations ranging from equal pay to failing to punish employees who engaged in the behavior.
Press play to hear a narrated version of this story, presented by AudioHopper.
According to the lawsuit, Activision Blizzard, which has produced video games ranging from the 'Call of Duty' series to 'World of Warcraft' to 'Candy Crush' and is worth around $23 billion, has allowed a "'frat boy' workplace culture" to exist for several years without punishment to offending employees. The suit specifically alleges that the company is a "breeding ground for harassment and discrimination against women," that some employees targeted women with children for harassment, that female employees were paid less and were not promoted often, and that offending employees faced no punishment for their actions. In one case, a female employee had even committed suicide after employees constantly sexually harassed her on a business trip.
"In the office, women are subjected to "cube crawls" in which male employees drink copious amounts of alcohol as they "crawl" their way through various cubicles in the office and often engage in inappropriate behavior toward female employees," notes the lawsuit. "Male employees proudly come into work hungover, play video games for long periods of time during work while delegating their responsibilities to female employees, engage in banter about their sexual encounters, talk openly about female bodies and joke about rape.
"Female employees are subjected to constant sexual harassment, including having to continually fend off unwanted sexual comments and advances by their male co-workers and supervisors and being groped at the "cube crawls" and other company events. High-ranking executives and creators engaged in blatant sexual harassment without repercussions.
"Supervisors ignored medical restrictions given to female employees and gave them negative evaluations while they were out on maternity leave. Other female employees reported that they were criticized for leaving to pick up their children from daycare while their male counterparts were playing video games and female employees were kicked out of lactation rooms so employees could use the room for meetings."
Additionally, the Department of Fair Employment and Housing v. Activision Blizzard, Inc. suit also noted that many employees, both male and female were "further discouraged from complaining as human resource personnel were known to be close to alleged harassers."
The DFEH claims that the gender-based competition, promotion, termination, constructive discharge, retaliation, and harassment discrimination, as well as alleged unequal pay and failure to prevent discrimination and harassment violated both the California Equal Pay Act and the Fair Employment and Housing Act. To counter this, the DFEH wants the court to have Activision Blizzard to comply with California's civil right and equal pay laws, as well as the company paying significant fines, compensatory and punitive damages, state legal fees, and unpaid wages.
"All employers should ensure that their employees are being paid equally and take all steps to prevent discrimination, harassment, and retaliation," said DFEH director Kevin Kish in a Thursday statement. "This is especially important for employers in male-dominated industries, such as technology and gaming."
However, Activision Blizzard countered the lawsuit on Wednesday in a statement , saying that the DFEH had distorted the truth and outright included falsehoods in their suit. They note that the company pushed for pay equality and diversification in the workplace and that they have been fighting for years to change the company culture to be inviting for everyone, specifically saying that the company the DFEH paints in the suit is not the one that is around today.
Irresponsible, unaccountable State bureaucrats are driving businesses out of California
"The DFEH includes distorted, and in many cases false, descriptions of Blizzard's past," said Activision Blizzard in the statement. "We have been extremely cooperative with the DFEH throughout their investigation, including providing them with extensive data and ample documentation, but they refused to inform us what issues they perceived. They were required by law to adequately investigate and to have good faith discussions with us to better understand and to resolve any claims or concerns before going to litigation, but they failed to do so. Instead, they rushed to file an inaccurate complaint, as we will demonstrate in court."
"We are sickened by the reprehensible conduct of the DFEH to drag into the complaint the tragic suicide of an employee whose passing has no bearing whatsoever on this case and with no regard for her grieving family. While we find this behavior to be disgraceful and unprofessional, it is unfortunately an example of how they have conducted themselves throughout the course of their investigation."
"It is this type of irresponsible behavior from unaccountable State bureaucrats that are driving many of the State's best businesses out of California."
Many experts noted on Wednesday and Thursday that the last line has been increasingly common to hear in responses from California-based companies to state-based complaints and lawsuits.
"Everyone saw what Ellison and Musk did last year, by relocating outside of California," explained Jerry Hawkins, a Phoenix-based wealth manager who has helped many Californians transition out of California and into Southwestern states. "Companies are now less afraid of California."
"And last year, the ones who wanted to leave did, leaving many companies here who still believed in staying in California. Now, through lawsuits like the Blizzard case on Wednesday, or by placing a larger burden on businesses this year that cause some relocations, the California loyal companies are now feeling this sting."
"I helped many employees move out here this year, and from speaking with them, most wanted to stay in California, but their company had been stung by the state one too many times. Taxes, frivolous state investigations, and from what one person said to me, "state employees trying to look useful by going after companies and trying to shake out anything remotely suspicious" were just too much. And again, many of these people loved California and really wanted to stay. But the company couldn't."
The suit, which was filed in Los Angeles County Superior Court, is expected to be heard later this year.

Latest posts by Evan Symon
(see all)