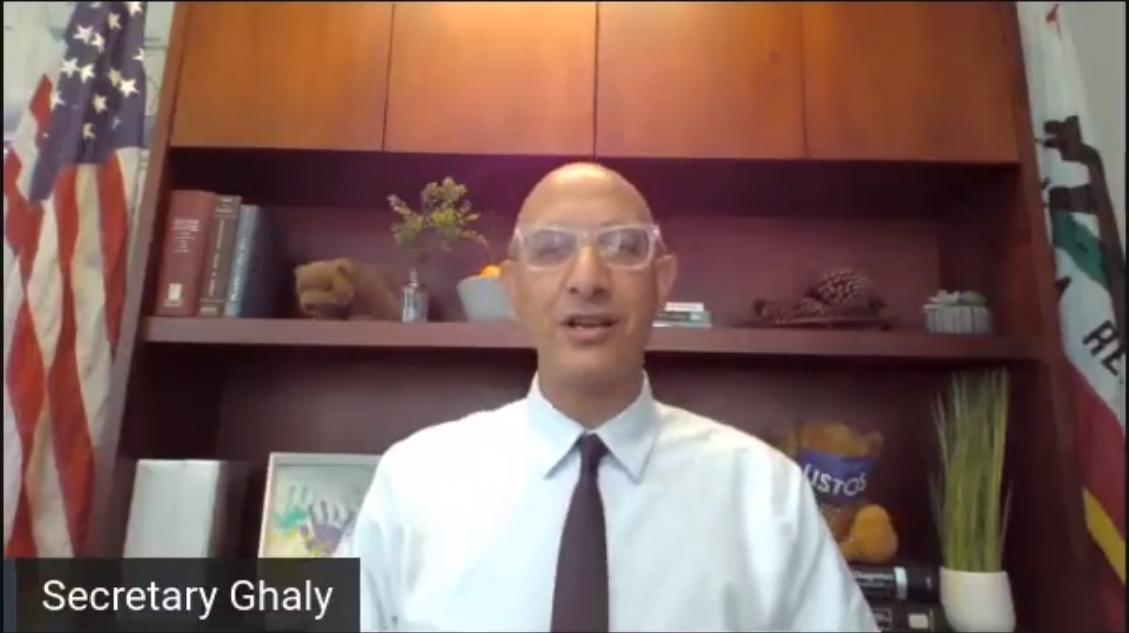 CHHS Announces Plan To Reroute 40% of Vaccines to Vulnerable Areas of State
Reallocated vaccines will cover 8 million at risk Californians in vulnerable areas
By Evan Symon, March 4, 2021 3:18 pm
California Health and Human Services (CHHS) Secretary Dr. Mark Ghaly announced Thursday that the state will be rerouting 40% of all COVID-19 vaccines to people in the state's most vulnerable areas to both quicken the economic reopening of counties currently in higher tiers and to vaccinate those most at risk.
According to the plan, the reallocated doses will be divested across 400 zip codes covering around 8 million adults who have currently not received the vaccine. As an added incentive, once four million doses have been administered in those zip codes, California will ease the standards for reopening tiers, allowing counties to quickly move to lower tiers. Included in the new metrics are purple tier to red tier changes, with the current county requirement of 7 new COVID-19 cases out of 100,000 or less per day being required to go to the red tier being changed to 10 new cases or less out of 100,000.
State officials noted on Thursday that the ultimate goal of this new allotment is to save the most lives possible while also quickening the pace of counties moving down in reopening tiers.
"With vaccines still scarce, we must target vaccines strategically to maximally reduce transmission, protect our healthcare delivery system and save lives," said Dr. Ghaly on Thursday. "To double the vaccine allotment to the hardest hit communities, having twice as much go to these lower quartile Healthy Places Index communities as part of our vaccine equity metric is the goal of the policy.
"Of course targeting scarce resources to certain ZIP codes, certain communities, certain eligible populations is going to mean that some communities don't get as much of an increase as others. But we expect that all communities will get at least as much as they're getting now. Sending vaccines there is one thing, but ensuring it gets to the arms of those living in these communities is another."
Many reallocated vaccines to go to communities in LA County, Central Valley
Many health care workers praised the CHHS plan on Thursday, particularly those in Los Angeles County and the Central Valley, the areas with the largest number of affected zip codes.
"We haven't been seeing many come by our way despite the high demand," explained Nikki Rodriguez, a nurse who has been administering the vaccine since earlier this year. "We still have to turn away some elderly people who want it, and it hurts you so much to do that.
"This isn't unfairly giving more vaccines to people of color or however else people are trying to spin it. Some areas just need to play catch up right now to where the rest of the state is at, and this allows us to do so. Many of these people coming in cannot easily get here for a vaccine, aren't the most educated, and are generally poor, living paycheck to paycheck. That's almost the definition of whom the new vaccine allotment is targeting."
To date, around 9.5 million doses of COVID-19 have been administered to Californians, with 17% of all Californians now having received at least a single dose so far. This has already led to some major changes, such as both San Francisco County and Santa Clara County moving from the purple tier to the red tier earlier this week, with Los Angeles County and Orange County expected to move down as well next week. Governor Gavin Newsom has even said that baseball fans could be returning to stadiums soon, with no vaccination requirement.
The 40% reallocation of vaccines to more vulnerable areas is expected to begin starting with the next shipments of vaccines coming into the state.

Latest posts by Evan Symon
(see all)