Death of DHS Whistleblower Philip Haney Not a Suicide, Say House Republicans
Amador County Sheriff cites 'misinformation' that death was suicide; Investigation ongoing
By Lloyd Billingsley, March 11, 2020 2:15 pm
Philip Haney, the former Department of Homeland Security whistleblower, found dead in Amador County last month, was not a suicide but a murder, according to Reps. Louis Gohmert (R-Texas) and Steve King (R-Iowa), both friends of the deceased.
"I don't believe that Phil Haney committed suicide." Rep. King said on the House floor this week, and as Cheryl Chumley reported in the Washington Times, Rep. Gohmert also disbelieved the suicide story. "I'd been concerned about his safety, with all the information he knew and people who could've gotten in trouble," the Texas Republican told reporters.
The Amador County Sheriff's office also cast doubts on reports of suicide. "Unfortunately, there was misinformation immediately being put out that we have determined Mr. Haney's death to be a suicide," a February 24 Coroner's Investigation Update explains. "This is not the case."
According to the Sheriff, "Mr. Haney was located in a park and ride open area immediately adjacent to State Highway 16 near State Highway 124. Highway 16 is a busy state highway and used as a main travel route to and from Sacramento. The location is less than 3 miles from where he was living."
The Sheriff scheduled a "forensic autopsy to be performed by forensic pathologists from the Sacramento County Coroner's Office" and "reached out to our law enforcement partners in the Federal Bureau of Investigation (FBI) to assist in analyzing documents, phone records and a lap top that were recovered from the scene and Mr. Haney's RV. We are currently in possession of his vehicle, the firearm located at the scene, and his RV and we will be requesting evidence processing assistance from the FBI on those items as well."
Sheriff's investigators "conducted a neighborhood canvas and interviewed his RV park neighbors on the day of the incident along with checking key areas for any video surveillance that may exist from that time. The investigators are continuing to follow-up with the overwhelming number of persons who are calling our office from throughout the United States asking for detailed information on our investigation."
Gohmert and King said Haney carried a thumb drive containing sensitive documents. "That thumb drive is curiously missing," the Washington Times reported.
Haney, a UC Riverside alum, worked as a field agricultural entomologist in the Middle East, where he began studying Arabic and the Quran. Haney proved adept at tracking terrorist groups, but as he explained in The Hill on May 5, 2016, the Department of Homeland Security ordered him "to delete or modify several hundred records of individuals tied to designated Islamist terror groups like Hamas from the important federal database, the Treasury Enforcement Communications System (TECS)."
In a 2016 interview with Frank Gaffney, Haney explained,  "The mosque that [San Bernardino terrorist] Syed Farook attended was part of that Tablighi Jamaat network. The Obama administration deleted sixty-seven records out of the system that I had worked on as a component of the Tablighi case."
Haney provided a broader picture in his book See Something Say Nothing: A Homeland Security Officer Exposes the Government's Submission to Jihad.
According to the Amador County Sheriff, "Any final determination as to the cause and manner of Mr. Haney's death would be extremely premature and inappropriate. No determination will be made until all evidence is examined and analyzed. This investigation is still active and will be ongoing. No further details will be provided at this time."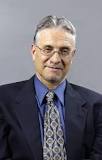 Latest posts by Lloyd Billingsley
(see all)