Dem. Assemblyman Rudy Salas Announces 2022 Congressional Run Against GOP Rep. David Valadao
The battle over the 21st Congressional District is expected to be one of the tightest in the country
By Evan Symon, October 18, 2021 12:45 pm
Assemblyman Rudy Salas (D-Bakersfield) announced on Monday that he would be running against Congressman David Valadao (R-CA) for California's 21st District House seat, which is one of the most on the fence in the nation going into the 2022 election.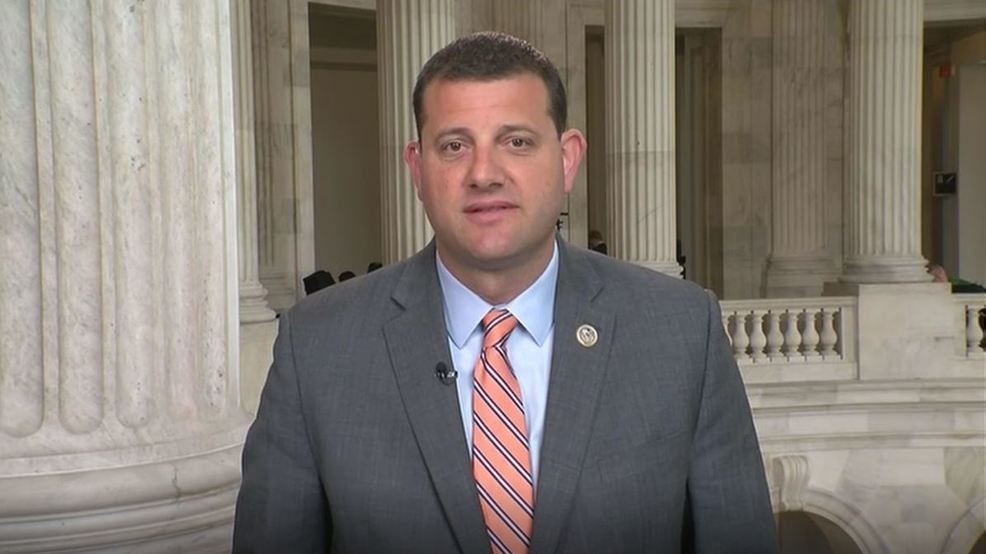 In the last decade, the 21st District, a San Joaquin Valley seat covering Kings County and parts of Fresno, Kern, and Tulare Counties, has turned more and more Democratic. Congressman Valadao, who won the 2012 and 2014 elections by 57%, lost the seat to Democrat TJ Cox in 2018 by around 900 votes during the "blue wave" midterms. However, Valadao and the Republicans struck back in 2020 by winning with around 1,500 votes and ousting Cox, much to the Democrats surprise as they held a Democratic voter majority by then in the district, with Biden even beating Trump in the presidential election by over 10 points there.
With the district turning more blue since then due to transplants moving in from around the state, as well as more immigrants moving to the area, the 21st is considered by most one of the Republicans most vulnerable districts and is the bluest one in the country still held by a Republican. And since Congressional redistricting projections are showing the lines of the district most likely barely changing in 2023, the winner of the seat next year could indicate where the district will be going for the next decade.
Salas, who was elected into the Assembly in 2012 following serving for several years on the Bakersfield City Council as its first Latino Councilman, has proven himself to be a moderate Democrat in Sacramento, voting in line with other "Valleycrat" Democrats who have many conservative leanings to battle against the moderate Republicans who populate the area.
At a Bakersfield event on Monday, Salas announced his run, flanked alongside with civil rights leader Delores Huerta and Kern County Supervisor Leticia Perez.
"At the end of the day, I always want to help as many people as I can," noted Salas. "This is my family, my friends, my neighbors, my community. So I'm just excited about it. One of the reasons why I'm running for this job is really for every person who wants their work recognized and respected."
Valadao, Salas face heavy primary challenges
Valadao, meanwhile, is running again and remains enticing for many Democrats. While he is a Republican and is considered a crucial part of the GOP's plan on retaking the House next year, he has proven himself to many in the District by bucking party lines and voting to impeach former President Trump. This earned him the scorn of many Republicans but could possibly prove to be a deciding factor next year against a Democratic challenger like Salas.
"Love him for doing it or hate him for doing it, Valadao nonetheless has a real ace up his sleeve," said former lobbyist Harry Schultz to the Globe on Monday. "Every close Congressional election will have the Democrat using Trump against the Republican, especially if they decided to side with him in the past several years. All Valadao has to do is point out he impeached him. He'll keep the GOP base because they do not want a Democrat in there under any circumstance, as well as win over moderates."
"Of course there are other issues there, most notably the drought, but the biggest possible speed bump is leveled with Valadao or another GOP candidate if they manage to win the primary."
Among the Democratic candidates, Salas will be facing former Assemblywoman Nicole Parra, former staffer to Senator Dianne Feinstein (D-CA) Angel Lara, and Delano Mayor Bryan Osorio. Valadao will also face primary competition from former Fresno City Councilman Chris Mathys.
The statewide primary is due to be held on June 7, 2022.

Latest posts by Evan Symon
(see all)