How Does Hollywood Spend on the 2020 Election?
While Hollywood donors have pulled largely for Dems, a sizable portion supports GOP
By Evan Symon, October 28, 2020 2:15 am
In 2020 Hollywood donors are pouring money into several political races around the U.S., including the Presidential race.
Funding to the Biden campaign from Hollywood sources is expected to exceed Clinton's 2016 $22 million total, with overall funding expecting to at least double last year's total donations by Hollywood sources amounting to $40 million. With political ads alone costing races in the 2020 election as much as $6 billion this year, the bump from such a wealthy group is needed. However, thanks to a sizable number of Republicans in the industry, support will be going both ways.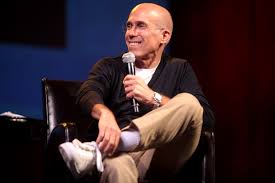 In 2016, Director Steven Spielberg and Dreamworks CEO Jeffrey Katzenberg both gave over $1 million to the Clinton campaign. Others, such as producer JJ Abrams, gave just over $500,000.
Without Super PAC donations however, many actors and actresses simply gave the $2,700 maximum to Clinton, Bernie Sanders, or other Democrats.
While there were actors who gave to Republicans, such as Kelsey Grammer, who gave $10,000 to different Republican causes, they were in the minority. All together, Clinton received more than $22 million from Hollywood sources alone, while Trump welcomed less than $1 million.
Between 2016 and 2020, many in Hollywood became major fundraisers for other races both in and out of California.
Many outside of California candidates went on Los Angeles fundraising circuits they didn't really advertise back home due to possible backlash from voters not approving of getting funding from out of state or by people in Hollywood circles.
For example, in 2019, Democratic Florida Governor candidate Andrew Gillum held numerous fundraisers around Los Angeles, including a $5,000 a plate fundraiser hosted by Katzenberg, which raised $500,000 for his campaign. Despite the California fundraisers, Gillum ultimately lost the close race to Republican Ron DeSantis.
"It's very common for out-of-state candidates in close races to get a quick kick of fundraising dollars from fundraisers in New York, LA, San Francisco, or other areas with a high concentration of wealthy people," Washington D.C. lobbyist Kelly Breuer explained to the Globe. They even have their own little sub areas. Like in LA, Democrats tend to get Hollywood, the Beverly Hills crowd, while Republicans often come in for fundraisers south in Orange County.
"This year they haven't happened as much due to COVID-19, but the money is still getting through from straight donations or online events. A lot of close races, and big races like the presidency and several close House and Senate seats, are contributing to that."
In 2019 alone, those in the entertainment industry gave at least $40 million to campaigns nationwide. And while 2020 figures have not been fully compiled yet, especially since there is still another week in the election, Joe Biden likely has similar industry fundraising numbers compared to Clinton.
Early spending figures by individual donors from the Motion Picture Association of America (MPAA) and the Screen Actors Guild (SAG-AFTRA) have shown that Biden's campaign, as well his his Super Pacs, have received the vast majority of funding.
However, those figures also show a sizable amount of money going to Republican causes, including $10,000 from MPAA members going to the Republican Majority Committee PAC. Congressmen Kevin McCarthy (R-CA) and Steve Scalise (R-LA), as well as Senator Mitch McConnell (R-KY), also have high donor figures coming from Hollywood sources.
Hollywood Democrats, Hollywood Republicans
"It's a myth that Hollywood is 100% Democrat," added Breuer. "The truth is that while much of Hollywood is Democratic, there is a sizable number of Republicans. And it's not just old guards like Kelsey Grammer, Jon Voigt, and Clint Eastwood. A lot of newer actors like Chris Pratt and Dean Cain and Melissa Joan Hart are. Even Caitlyn Jenner, who has remained Republican despite dropping support for Trump, is in the party.
"It's an interesting dynamic to say the least. And, even though it's usually more business people, it's why Republicans still come out to fundraise in LA. They still have significant support there, at least financially. San Francisco too, as a lot of those Silicon Valley billionaires are right as well. It's just not well publicized."
Even with COVID-19 and quarantining still in place for many, Kamala Harris has been a big pull for Hollywood donors, many of whom are excited to have a Californian on a major party ticket again. Many in the industry have given the maximum allowed during primaries, $2,800, to the campaign. Still others, like Katzenberg, are going after larger donations through Super Pacs once again. And with the campaigns ending next week, many are calling for donors to max out donations again for the general race for last minute ad time in key swing states.
"It's going both ways," explained Breuer. "Biden's campaign is getting millions from Katzenberg and other top Democratic donors. And while Trump is not getting nearly as much out here, a lot of Republican candidates out of state are getting money from those in the industry here. We don't know for certain until final figures are out, but Republican voting stars are likely giving money back to candidates in their home state or for elections in California. We've seen this a little with a lot of Southern state candidates getting money from people in industry lobby groups or unions, but once we get final figures, we'll see that, just like last year, it's obvious that Republicans in Hollywood pump up campaigns elsewhere, just like the Democrats do."
"2020 is showing us that most in the industry are funding Democrats, but the GOP is still also getting a sizable portion of funding."

Latest posts by Evan Symon
(see all)