Sen. Feinstein Temporarily Steps-Down From Judiciary Committee over Ongoing Health Problems
Calls for Feinstein to resign increase as her absence hinders Senate Democrats
By Evan Symon, April 13, 2023 1:16 pm
Senator Dianne Feinstein (D-CA) announced on Thursday that she will be temporarily replaced on the Senate Judiciary Committee due to continued recovery from shingles while at home in San Francisco, with calls growing  from fellow Democrats to resign due to her not being able to fulfill all of her duties.
In the last several years, Senator Feinstein remaining in office has been increasingly questioned with her growing list of health problems causing her to be away from Washington for longer periods of time. Murmurs of possible resignation in 2017 spread, following the installation of a pacemaker, and again in 2020 after the death of Supreme Court Justice Ruth Bader Ginsberg when many commentators noted many similarities between the two health-wise in previous months. Last year, multiple mental lapses initiated new discussions on Feinstein's health and if she would be mentally and physically fit to run for reelection in 2024 at the age of 90.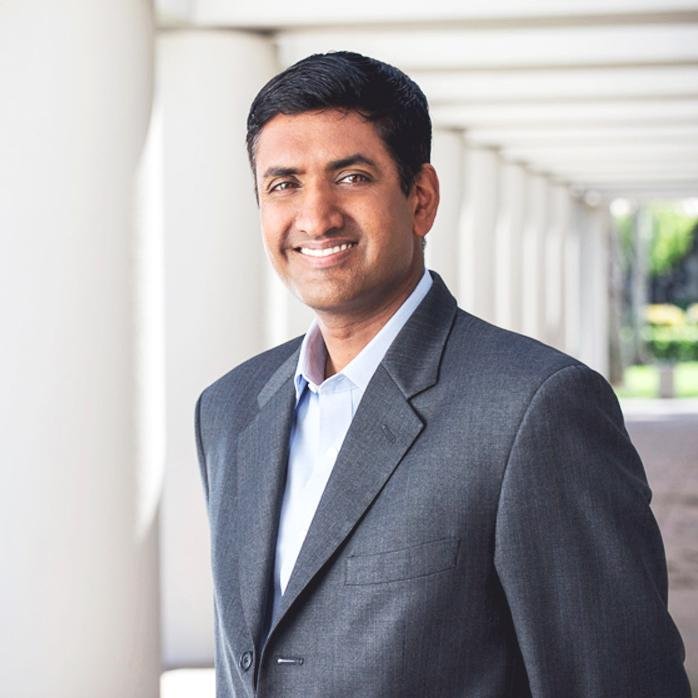 Those 2022 charges seemed to have an effect. However, multiple times in late 2022 and early 2023, the Senator refused to both step down and say that she wouldn't be running in 2024 for another term. Her hand was soon forced on the reelection issue following the entrance of Congresswoman Katie Porter (D-CA) and Congressman Adam Schiff (D-CA) in the Senate race, causing Feinstein to announce in February that she wouldn't be running for another term. While her announcement officially opened up the Senate race, it also threw off possible Senate plans for likely heir-apparents like Congressman Ro Khanna (D-CA), who eventually had to officially drop out of the race.
With her term now having a definite end-date, questions over her health disappeared for a few weeks before roaring back in March. Having been diagnosed with a bad case of shingles, Feinstein has stayed at home in San Francisco in recovery for over a month, While she has tele-conferenced in on many Senate matters, her absence has also created a logjam for things that she is required to be present for, such as judicial appointments. As the Senate Judiciary Committee needs to approve all judicial picks by the President, and the Democrats only having a one vote majority in the Committee, Feinstein being gone meant that no one could be approved.
The worsening situation brought forth many more calls to resign this week, with Feinstein finally announcing on Thursday that she would be temporarily moving off the committee, with Senate Democrats, led by Senator Chuck Schumer (D-NY), now able to choose a replacement.
"When I was first diagnosed with shingles, I expected to return by the end of the March work period. Unfortunately, my return to Washington has been delayed due to continued complications related to my diagnosis," Senator Feinstein said in a statement on Thursday. I intend to return as soon as possible."
"I understand that my absence could delay the important work of the Judiciary Committee, so I've asked Leader Schumer to ask the Senate to allow another Democratic senator to temporarily serve until I'm able to resume my committee work."
However, unlike her February announcement halting calls for resignation, the announcement on Thursday has not quelled calls for resignation, with many members of Congress continuing to advocate for her resignation and replacement. Leading the charge for her resignation has been Congressman Khanna, who has been trying to get her to resign all week, as she and Senator John Fetterman (D-PA) have been out for extended periods with health issues, swinging the majority back to the GOP by one vote in their absence.
Calls for Feinstein to resign
"It's time for Senator Feinstein to resign," tweeted Khanna on Thursday. "We need to put the country ahead of personal loyalty. While she has had a lifetime of public service, it is obvious she can no longer fulfill her duties. Not speaking out undermines our credibility as elected representatives of the people."
It's time for @SenFeinstein to resign. We need to put the country ahead of personal loyalty. While she has had a lifetime of public service, it is obvious she can no longer fulfill her duties. Not speaking out undermines our credibility as elected representatives of the people.

— Ro Khanna (@RoKhanna) April 12, 2023
Khanna also added in statements this week that "Why does she not just take the step and resign instead of going through all of these motions?"
"It has become painfully obvious to many of us in California that she is no longer able to fulfill her duties as she doesn't have a clear return date. We haven't been able to confirm judges at a time where women's rights and voting rights are under assault. Senator Durbin himself, the chair of the Judiciary, has said that the reason we're not being able to move these judges is because Senator Feinstein isn't there."
"Any single senator, Republican senator, can object to [selecting a nominee]. Sen. Schumer has done the right thing. He said he's going to try to get that done in the Senate. But we have to see if that's even possible, and I guess my question is, why not just take the step and resign."
However, Feinstein resigning would have a major effect. Two candidates names have routinely been brought up as a Senate replacement. One is Congresswoman Barbara Lee (D-CA), whom Governor Gavin Newsom has mentioned as a favorite, signaling that he would like to install a black woman should Feinstein ever resign. However, choosing Barbara Lee is in the 2024 Senate race, and her selection would give her an  unfair advantage as the incumbent in the race if selected. The other choice, Ro Khanna, has been the frontrunner for replacing Feinstein.
"Khanna really wanting the Senate position, coming in too late to run this time around, and now finding the backdoor solution through incumbency explains why he is so adamant for a replacement," Bay Area pollster Evelyn Archer told the Globe Thursday. "Before Hill and Schiff and, later, Lee came into the race, he was seen as the natural replacement, but he waited too long for Feinstein to announce, and it was too late. Polls showed that he was in the single digits and was losing to everyone, including "Other". We also had some phone polls going as an added question, and people either did not know who he was, or just did not like him."
"The only possible way to get back in for 2024 is to become the replacement, get all that exposure from being the incumbent, and stay in that way. Lee already declared, so Newsom would be crazy to pick her. So, still wanting a person of color who is qualified, he comes across as the best candidate."
"And let's be fair here. A lot of other Congress people are saying she should resign now. Not Pelosi, she is saying that the call for her to resign is sexist, and anyone replacing her would likely not get her support in the primary next year as a result. But many others. And there are legitimate worries over her age and health problems. Many think she shouldn't have run in 2018."
"But it's obvious that Khanna is trying to pull a fast one, and that Lee couldn't be selected due to her being in the election already. Should Feinstein resign, Newsom will need to consult his list of picks. In all honesty, he probably already has a name in mind. But it shouldn't be Lee, and after what Khanna is doing now, it shouldn't be him either."
"But we are getting ahead of ourselves. Right now, Feinstein is still in as Senator, albeit now being off one of the most important Committees in Washington right now temporarily."
More announcements on Feinstein's future in Washington will likely come in soon.

Latest posts by Evan Symon
(see all)