Streets of San Francisco
And the enduring legacy of Willie Brown
By Lloyd Billingsley, June 15, 2019 6:42 am
On the streets of San Francisco, human excrement is piling up to an all-time high, with 28,084 turd alerts in 2018, five times beyond the level in 2011, and 6,676 sightings by April 2019. If this reeking mess leaves tourists and residents puzzled, they might look back at former San Francisco mayor Willie Brown, and his choice for director of the city's Department of Public Works.
As Daniel Greenfield notes in Frontpage Magazine, Nigerian immigrant Mohammed Nuru got his start with SLUG, the San Francisco League of Urban Gardeners. Nuru campaigned for Willie Brown, who appointed him deputy DPW director in 2000. Nuru set about cleaning up San Francisco's filthy streets, but his efforts yielded little progress.
In 2011 San Francisco Mayor Ed Lee, a favorite of Willie Brown, proclaimed, "Mohammed Nuru is a dedicated public servant who has proven over the last decade to be one of the hardest working city employees keeping San Francisco clean, green and beautiful." Lee appointed Nuru, who calls himself "Mr. Clean," director of the city's DPW, but by 2013 the excrement incidents had risen from 5,547 to 8,793. By 2016 they tripled to 18,276 and the excrement is now piled higher and deeper than ever, despite a $408,745 report by a public relations firm that pronounced the city spotless.
"Nuru has failed miserably at cleaning up San Francisco," Greenfield writes. "The city is now much filthier than when he started by metrics other than those produced by a PR firm being paid to tell a story no one believes." The unbelievers include San Francisco mayor London Breed, who finds "more feces on the sidewalks than I've ever seen growing up here."
As veteran California journalist Dan Walters recalls, London Breed is another of Willie Brown's "protégés." So is former Brown fundraiser Carolyn Carpeneti, with whom Brown had a child in 2001, when she was 38 and Brown 67. Over a five-year period, non-profit groups and committees controlled by Brown, paid Carpeneti $2.3 million. Carpeneti has now been granted a lucrative no-bid contract to serve as a recruiter for California's online college project. Other Brown consorts are aiming still higher.
As Assembly Speaker, Willie Brown appointed Kamala Harris to the state Unemployment Insurance Appeals Board, which paid $97,088 a year. Brown's "new steady" served six months and the Speaker then appointed her to the California Medical Assistance Commission, which met only once a month but paid Harris $72,000. Brown also raised money for Harris in her run for San Francisco district attorney in 2003, a platform to campaign for attorney general.
As Democrats vied for the Senate seat vacated by Barbara Boxer, Willie Brown suggested that former Los Angeles mayor Antonio Villaraigosa should stay out of the race. He did, and the candidacy was essentially a walk-on for Harris, who now seeks the presidency.
Gavin Newsom may be governor, but according to the Orange County Register, "California is still living in Willie Brown's world." That is evident in San Francisco, where there are more feces on the street than Brown protégé London Breed has ever seen. Even so, as Daniel Greenfield explains, "Democrats keep Mohammed Nuru on the job."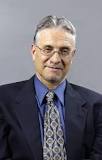 Latest posts by Lloyd Billingsley
(see all)