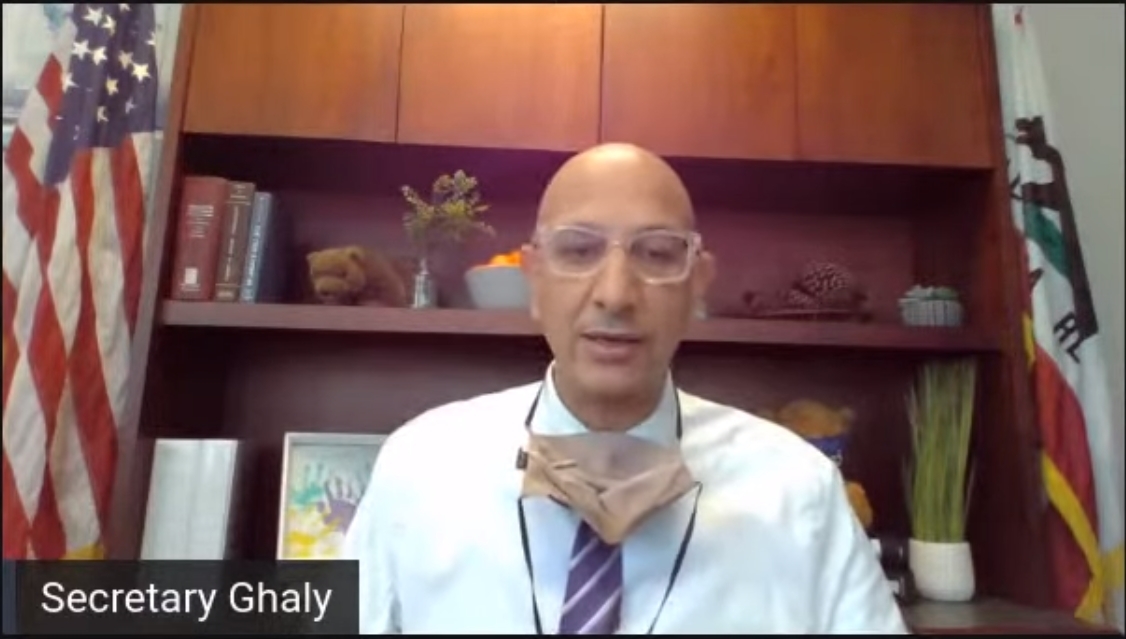 Theme Parks To Open 'As Soon As Possible' According To CHHS Sec. Ghaly
Theme parks, state currently working on guidelines to reopen later this year
By Evan Symon, October 6, 2020 5:48 pm
During a news conference on Tuesday, California Health and Human Services Secretary Mark Ghaly announced that a statewide theme park reopening plan would be coming "as soon as possible," and that they are working with theme park representatives to come up with new guidelines for theme parks as soon as possible.
Theme parks in California closed since March
Theme parks across California have been closed since March due to the COVID-19 pandemic. Since late spring, California's Great America, Disneyland, Knott's Berry Farm, Legoland California, SeaWorld San Diego, Six Flags Discovery Kingdom, Six Flags Magic Mountain, Universal Studios, and other theme parks have called on the state to reopen, with many of the pleas going to Governor Gavin Newsom himself.
However, Newsom and other state officials refused to make an exception for theme parks, as health officials said that even with a reduced capacity and stringent health and sanitation measures, the risk of transmitting COVID-19 would be too great. The theme parks hemorrhaged money throughout the summer, normally their busiest time of the year. The California Attractions and Parks Association (CAPA), the state trade organization for theme parks, made a last ditch plea in mid-September, with Governor Newsom still refusing to allow reopening of the parks.
With no reopening dates or guidelines given by the state, theme parks began laying off employees en masse during the last few weeks, including Disney laying of 28,000 workers between its parks in Anaheim and Orlando, Florida.
New reopening guidelines for theme parks
With one of Southern California's largest employers suddenly letting thousands of employees go, and with other parks on the brink of doing the same, officials finally began working more closely with CAPA and California theme parks to find a solution. This led to Ghaly's conference on Tuesday, with Ghaly noting that the state is now working on reopening guidelines with the parks.
"I'm not sure when those conversations will wrap up," said Ghaly on Tuesday. "I will tell you that they will wrap up as soon as we come to really hear the industry and understand some of the concerns. We continue to look at the data and information that we have. So, no promise of a specific date, but I will say as soon as possible."
"We're working closely with a number of direct operators of the parks and also the overall agency or organization representing theme parks as well as the labor partners that represent the workers and ensuring that we move forward together in a low risk and safest way possible."
Early looks at the reopening plans have been promising to the theme parks, with initial draft guidelines showing that parks would be at 25% capacity, but would only reopen once their county reaches the yellow reopening level, the lowest level given by the state.
Parks would also be limited to residents who live within 120 miles of the park in question. CAPA has also been in negotiations over health and safety guidelines within the parks, even delaying the release of guidelines over wanting to alter some health and safety restrictions in reopened parks.
"Theme parks continue to be a high priority for the administration, recognizing their role as both part of California life but also employment opportunities for thousands of Californians," added Ghaly. "Some of the important issues that we are looking at are obviously not just how the operations in the theme park go. There's so many thoughtful people who are working in many of our sectors across California who have been thinking about this with a great deal of passion and energy. Not just so that they can reopen, but also so that they can make sure that staff and patrons alike are in the safest position that they can be."
"This isn't just about one piece. It's about the entire community and having dialogue with not just those operators, but others who both have a stake in what happens with this guidance but also have a responsibility to reduce the risk for so many people from California who might visit a theme park in the future."
Many unsure if parks will reopen this year
Many theme park employees remain skeptical of the parks reopening soon, as many told the Globe that they had been promised by their park owners that they would be back at work by the summer.
"Disney had a July reopening date," Ken, a Disneyland cast member, told the Globe. "A few of us even let the EDD know when they would be back at work, with the EDD setting an end date to their benefits. Well, California got COVID bad again and that was postponed."
"At this point we need paychecks, and the parks need money coming in. It's as simple as that. If that doesn't happen then our future is in jeopardy."
"I'm not buying that we'll be back this year until they have it on paper and I get an e-mail to go back in. Otherwise, all it is is talk. That's good that they're figuring it out, but it's not set in stone. And that's what employees need right now."
An announcement regarding new guidelines and possible reopening dates is expected soon.

Latest posts by Evan Symon
(see all)