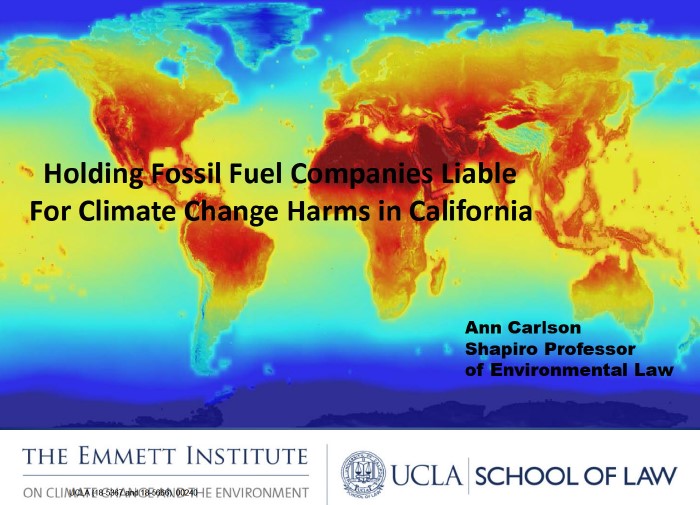 Air Board Regulator Threatens Trump and California With Drastic Auto Regulations
Another regulatory onslaught aimed at California's oil and gas industry
By Katy Grimes, May 20, 2019 8:49 am
California's top environmental regulator,
California Air Resources Board
Chairwoman Mary Nichols, has stepped up the state's war against the Trump Administration, as well as the state's residents by threatening to enact drastic, new pollution rules — including a ban on internal combustion-engine cars, in response to the Trump EPA plan to go back to pre-Obama vehicle emission standards.
The unelected Nichols said California is forced to pursue "extreme" requirements to offset the anticipated pollution increases she says would be unleashed if federal vehicle emission and fuel economy standards are weakened – ignoring that all cars are greener today thanks to significant advances in technology.
California Globe author Lloyd Billingsley recently wrote an article explaining who Nichols is and how she acquired her regulatory power:
Mary Nichols is a lawyer, not a scientist, and has never seen a regulation she didn't like. She left CARB in 1983 and ran Tom Bradley's gubernatorial campaign in 1986. Bradley lost and Nichols became director of Norman Lear's People for the American Way and founded the Los Angeles office of the Natural Resources Defense Council, where she served as senior attorney. During the Clinton administration, Nichols worked for the federal Environmental Protection Agency as Assistant Administrator of Air and Radiation, followed by a stint with the Environment Now Foundation.
Nichols returned to CARB in 2007 at the request of Republican Gov. Arnold Schwarzenegger, and Nichols championed AB 32, the "Global Warming Solutions Act," with a host of new regulations and restrictions. Gov. Jerry Brown reappointed Nichols in 2011, and on her watch CARB operates with a budget of more than $860 million.
While California pushes electric cars, they are only as clean as their electric power supply, which is primarily coal, the second-largest energy source for U.S. electricity generation in 2018. Mary Nichols hates the coal industry nearly as much as she reviles the oil and gas industry. Yet, it was reported that Nichols had extensive stock holdings in "Big Oil," and her husband worked for years representing ExxonMobil, as well as in the Exxon Valdez oil spill litigation. She later sold her oil and gas stocks under pressure, when Gov. Arnold Schwarzenegger appointed her to the CARB.
Remember, CARB grossly miscalculated pollution levels of 340 percent over real pollution levels, in a supposedly scientific analysis used to toughen the state's clean air standards, and create the CARB's Truck and Bus Rule, and the same CARB which was involved with the EPA diesel exhaust experiments on children at UCLA and USC.
Yet the CARB forged ahead with the Truck and Bus Rule's diesel regulations anyway.
AG Becerra Sues the Trump Administration – Again
In April California Attorney General Xavier Becerra filed another lawsuit against the Trump administration on behalf of the California Air Resources Board, claiming that the National Highway Traffic Safety Administration and the U.S. Environmental Protection Agency failed to comply with CARB's September 2018 Freedom of Information Act request, in relation to data the agencies used to justify rolling back landmark Obama-era vehicle emission standards.
CARB is seeking to force the two federal agencies to provide data they used, accusing the Trump administration of "willfully withholding" information.
"The fight has already caused uncertainty for the auto industry, threatening to undermine business plans heavily reliant on predictability," Bloomberg reported.
What is really going on is another regulatory onslaught aimed at California's oil and gas industry. "With the release of the final rule just around the corner, Mary Nichols is ratcheting up her rhetoric in the hopes that the auto companies will put increased pressure on President Trump to back down," said Tom Pyle, president of the American Energy Alliance, a free-market advocacy group. "He shouldn't be deterred by it. California is clearly worried about how they will fare in a lawsuit against the Trump administration," Bloomberg reported.
Nichols said "the consequences are dire" and "the alternatives we face are extreme. We're going to keep on fighting but also keep on doing everything we can to be part of a worldwide movement toward cleaner transportation, which is where we need to go," Bloomberg reported.
Secret Meetings, Fund Raising, Shaped Science, Academia Involvement
California is making one last gasp to revive the extreme Obama administration vehicle requirements, despite the Trump administration forging ahead with its changes.
This gasp includes secret meetings, fund raising, shaped science, and academia involvement in navigating short cuts. Government Accountability Institute Attorney Chris Horner reported in April, a discovery response by UCLA (where Nichols is a professor), "releasing more public records, illuminating how they processed two open records requests made by Horner on behalf of the Competitive Enterprise Institute. Those requests were made of UCLA's law school, which runs a climate litigation center, like Harvard's and indeed underwritten by the same donor."
"The email records production nonetheless contains various slides sent to Prof. Ann Carlson for her presentations, including from Frumhoff and Sher. These lay out, for her use, the Climate Litigation Industry's 'ExxonKnew' theory and assignments of individual industry targets' historic market share liability for, e.g., sea level rise 1880-2010."
As Horner explains, "It helps further reveal the anatomy of the weaponization of our law enforcement institutions against political opponents (in this case, we're talking about state attorneys general)."
Latest posts by Katy Grimes
(see all)