California's 'Sanctuary' History and Back Story
Protecting criminal fugitives was Jerry Brown's seventies' show
By Lloyd Billingsley, July 17, 2019 5:07 am
On May 4, previously deported Mexican national Ismael Huazo-Jardinez crashed a truck into a Knight's Landing residence, claiming the lives of Jose Pacheco, 38, Anna Pacheco, 34, and their 10-year-old son Angel. Sutter County judge David Ashby, a 2016 appointee of Gov. Jerry Brown, granted bail to the triple manslaughter and felony DUI suspect, who also possessed stolen firearms.
The day after Christmas, 2018, Gustavo Perez Arriaga, a Mexican national in the United States illegally, with gang connections and previous arrests for drunk driving, gunned down Newman, California, police officer Ronil "Ron" Singh, a legal immigrant from Fiji. These and other deadly cases have focused attention on California's sanctuary state law, Senate Bill 54, which Gov. Brown signed in October, 2017. As Californians might recall, during his first stint as governor in the 1970s, Brown had already made California a sanctuary state.
American Indian Movement (AIM) militant Dennis Banks was involved in the 1973 Wounded Knee incident in South Dakota and as the New York Times noted, Banks, "jumped bail in 1975 after his conviction on charges of assault with a deadly weapon and riot while armed in the 1973 riot in Custer County Courthouse." Banks fled to California, where Gov. Brown refused a request by South Dakota to return Banks, contending that the AIM militant would be in danger.
Under Brown's sanctuary protection, Banks enrolled at UC Davis and earned an associate arts degree. He also became the chancellor of Deganawidah-Quetzecoatl University (DQU) a tribal college near Davis, CA that "embodies the Native American self-determination in education." In 1979, Banks taught at Stanford University and stayed in California until 1983. When George Deukmejian became governor, Banks fled and gained sanctuary on the Onondaga reservation in upstate New York in 1984.
Wracked with financial issues and power struggles, DQU degraded into a ramshackle outfit that lost its accreditation in 2005. As Fox News reported, only six students remained and the campus had "no money for even a working telephone line."
Former DQU chancellor Dennis Banks died at 80 in October 2017. That same month, Gov. Jerry Brown signed SB 54, which officially made California a sanctuary state that protects those illegally present in the United States, even violent criminals.
On February 21,  2017, Christopher Cadelago of the Sacramento Bee wrote a profile of the SB 54 author headlined "The untold story of how Kevin Leon became Kevin de León." In this account, "the name on his birth certificate isn't Kevin de León." On the certificate and voter rolls the name is Kevin Alexander Leon, but there's more to the story.
De Leon claimed his father Andres Leon, was a "40-year-old cook whose race was Chinese and whose birthplace was Guatemala." His mother Carmen Osorio, was also born in Guatemala, but "as a child, de León spent time on both sides of the border, in Tijuana, Baja California, and Logan Heights in San Diego, and identifies strongly with Mexican culture."
As Cadelago noted, de León had testified to a senate panel that "half of my family" would be eligible for deportation under a recent executive order by Republican President Donald Trump "because they used false identification, drivers licenses, Social Security or green cards."
The man listed on voter rolls as Kevin Alexander Leon lost to fellow Democrat Dianne Feinstein in a bid for the U.S. Senate. The author of California's sanctuary law is now running for the city council of Los Angeles in 2020. 
Recurring governor Jerry Brown, meanwhile, was also a three-time presidential contender. This month Brown joins UC Berkeley to launch the California-China Climate Policy Institute and the former governor will also serve as a visiting professor.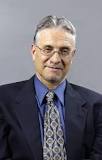 Latest posts by Lloyd Billingsley
(see all)