Elk Grove High School Student Says Masked Assailant Attacked Her for Being Muslim
Is the reporting by 'a dedicated Muslim activist' Islamic deception masquerading as journalism?
By Lloyd Billingsley, December 9, 2019 9:44 am
Last week in Elk Grove, California, Pleasant Grove High School student Sabah Elias, 17, told her parents a "person" wearing a mask attacked her for being a Muslim, then threw a bucket of water at her. School officials reported the incident to the police and the incident first emerged in a Sacramento Bee story by Sawsan Morrar headlined, "Elk Grove student assaulted for being Muslim." The article never says "allegedly" assaulted.
"Nearly 100 students, parents and school officials gathered at Pleasant Grove High School two days after a Muslim student was assaulted on campus," the Bee reported.
Elias did not indicate whether the attacker was male, female, or a fellow student, and did not quote anything the person had said during the attack. Elk Grove police were "actively investigating" the case but did not indicate if they found the bucket the person used to throw water on Sabah Elias, which is technically an assault.
"We came to realize that this person, whoever they are, acted this way because of ignorance," Elias proclaimed Friday during a gathering at the school. "The closure we were looking for was not just holding this person accountable for their actions. Instead, the greater closure we were looking for is how we can all be a part of the solution to the grander problem our community is facing, racial and social intolerance."
According to Morrar, "the campus' Muslim Student Association, which was formed recently but before the assault took place, said learning from the incident would bring the community closer." Elk Grove High School student Naema Ali told Morrar "What happened to Sabah happens to a lot of brown students. Sabah took what happened and turned it into something amazing." Pleasant Grove 2017 graduate Jude Farhat showed up to explain she was "repeatedly harassed by students for wearing hijab."
Morrar then cited an October report from the Counsel on American-Islamic Relations (CAIR)  that 40 percent of California Muslim students say they have been bullied, explaining "nearly half of the Muslim 12th-graders, like Elias, reported being bullied — the largest group age group to report bullying."
Sawsan Morrar, author of the Bee report, attended Laguna Creek High School in the Elk Grove district. She moved on to UC  Davis, where she was president of the 200-member Muslim Student Association. The MSA is the first Muslim Brotherhood affiliate to gain a foothold in the United States and now maintains chapters on hundreds of campuses.
As UC Davis notes, Sawsan Morrar made "giant strides," such as "admission to UC Berkeley's Graduate School of Journalism; a 2017 White House Correspondents Association Scholar; a grant and fellowship from the Pulitzer Center for Crisis Reporting."
A UC Berkeley site notes that Morrar "was an associate producer at Capital Public Radio, Sacramento's NPR affiliate news station." In 2017 she became a Stevens Scholar, and as her own website explains, "Sawsan is a White House Correspondents' Association Scholar, Pulitzer Center on Crisis Reporting grantee, and an Ambassador Christopher Stevens Scholar."
According to the Islamic Scholarship Fund, Sawsan Morrar is a recipient of the "Ghulium and Arifa Azad Family Scholarship in Journalism." As the ISF explains, "Sawsan is a dedicated activist in the Muslim community" and has "co-hosted workshops aimed at addressing Islam in the media and facilitates networking between Muslim leaders and journalists."
In contrast to the Bee, the CBS report on the Elias case came headlined "Student Says She Was Assaulted At School," (emphasis added). Neither report cited a single witness to the alleged assault.
Officer Jason Jimenez of the Elk Grove Police Department told the California Globe investigators had no information about the masked suspect's physical description. The department would not reveal whether they had recovered the bucket used in the assault on Sabah Elias, but as of Monday, according to officer Jimenez, the investigation was still active.
While religion-based hate crimes decreased by 8% from 2017, FBI 2018 Hate Crime Statistics data shows that Jews and Jewish institutions were the overwhelming target of religion-based hate crimes in the United States. Of the documented hate crime attacks, 57.8%  were anti-Jewish. By comparison, anti-Muslim hate crimes accounted for 14.5%,  the second-largest target of religious hate.
The FBI's Hate Crime Statistics relies on law enforcement agencies to voluntarily submit data.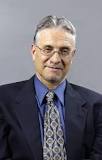 Latest posts by Lloyd Billingsley
(see all)