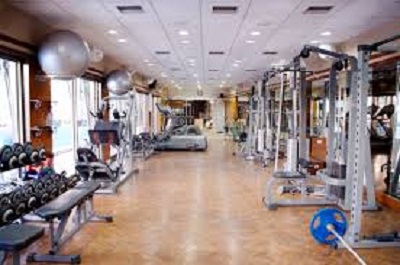 Gyms Across California Form Alliance to Reopen
Gym owners also filing lawsuits, facing arrests for reopening early
By Evan Symon, May 15, 2020 6:07 pm
California gyms, facing financial stress and worried about the well-being for their members, have organized a new group and sued the state to reopen, all the while facing arrest for reopening.
California gyms demand to reopen
The California Fitness Alliance was formed earlier this month, with the ultimate goals of reopening in a safe and socially distant way, receiving relief funds for gyms and studios, and making membership fees a pre-tax health benefit. Health and safety are especially highlighted by the alliance due to the coronavirus, with temperature checks, staff face masks, reservation-only appointments, more sanitization, and other increased standards to be instituted when reopened.
"I don't think we should lead, but I don't think we should be the last to come," noted In-Shape Health Clubs representative Francesca Schuler in a statement. "Honestly, I'm really worried about the physical and mental health of so many of our members. I mean, we've done 40,000 outreach phone calls to our senior members just to check in on them and they are having a hard time."
Many gyms are also worried about a segment of the population who has been more vulnerable than others.
"A lot of homeless people have a gym membership so they have a place to shower, stay, fit, use the wi-fi, charge phones, and a lot of other little things," said Los Angeles gym owner Kendrick Kelly. "Ever since we shut down they haven't had a place to go. I actually ran into one of our homeless members the other day, and through him I found out that another one of our homeless members died from COVID-19. He himself is struggling to find places to stay during the day and ways to stay clean."
"Gyms are a lifeline to the less fortunate. It hurts the heart to see them suffering so much more because of this. And it's not only regular gyms. Look at how many kids fitness gyms have closed robbing parents of getting their kids out and exercising."
Lawsuits and arrests
Meanwhile, Sacramento Fitness Systems gym owner Sean Covell has gone a step further and filed a lawsuit against the state. The lawsuit was in response to a letter from San Joaquin County Counsel J. Mark Myles ordering him to not reopen.
"The County of San Joaquin is prepared to pursue all available civil and criminal sanctions should you open your facility to the public," said Myles in the letter to Covell
 Covell and co-plaintiff Best Supplement Guide are arguing that the stay-at-home orders are unconstitutional and asks for a restraining order to allow places to have up to 50 people in a location as long as they follow health and safety social distancing measures.
The lawsuit was filed at the same time than an Oceanside gym owner is facing arrest for a second for reopening his gym. Louis Uridel was arrested earlier this month for reopening his Metroflex Gym. But Uridel defied the order, and after holding a rally on Thursday, reopened his gym.
"You can't have courage without fear, because if you act without fear then there was never anything to be courageous about," announced Uridel via bullhorn on Thursday. "After this rally I'm opening my gym!"
Health officials have noted that gyms are high-risk areas for coronavirus spread due to people being close in a small area, people repeatedly touching the same areas, and hygiene not being at adequate levels.
Currently gyms are set to start up again during Stage 3 of California's reopening, which is likely to be triggered within a month as long as coronavirus cases in the state go down.

Latest posts by Evan Symon
(see all)