Hearing Over University Campus Climate Of Diversity And Marginalization Held In Berkeley
Lawmakers and College representatives find that, despite positive strides, campuses across the state still face racial and diversity problems
By Evan Symon, November 8, 2019 11:48 am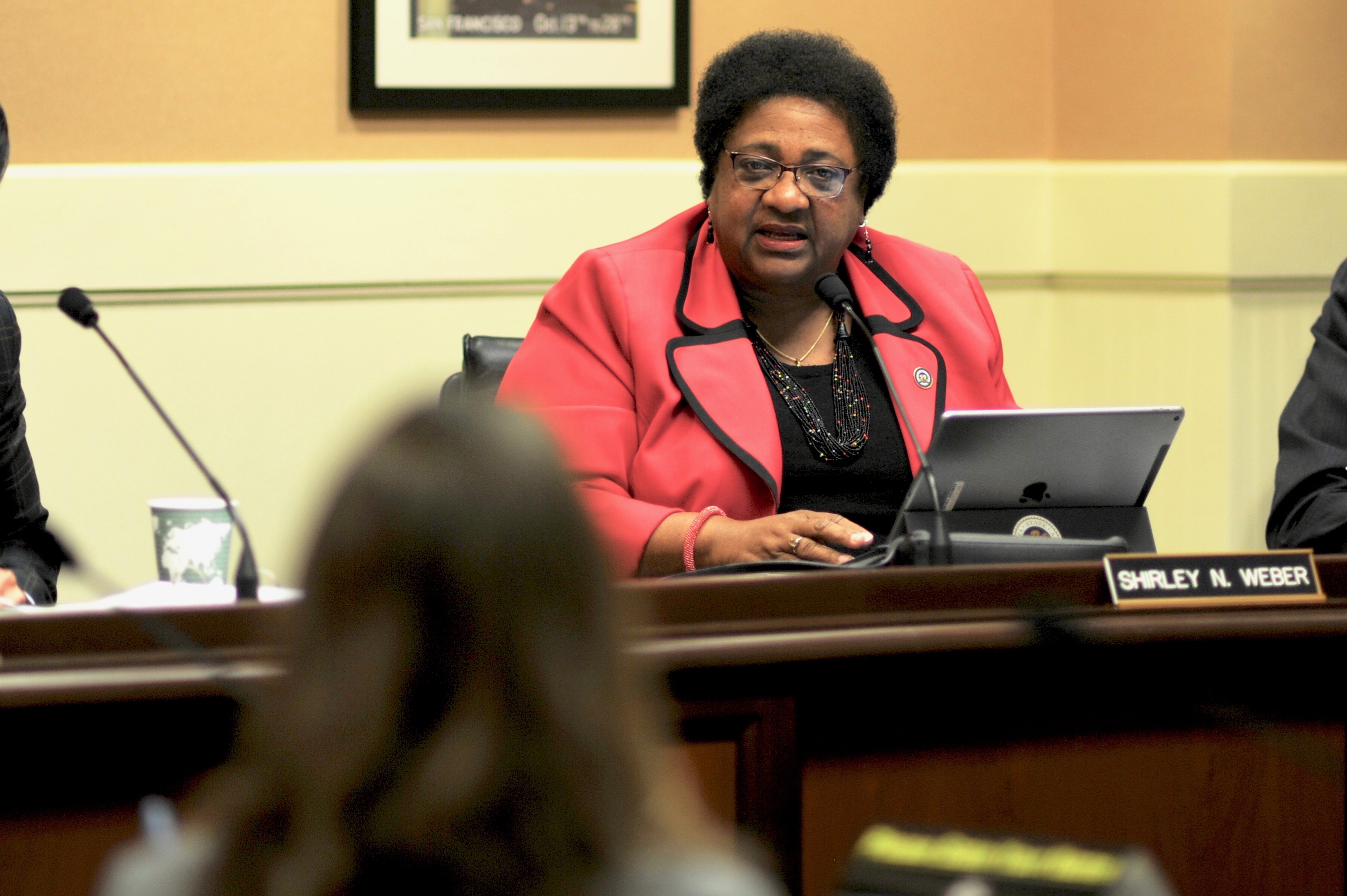 At a Berkeley hearing presided over by Assemblywoman Shirley Weber (D-San Diego), a group of elected officials, university representatives, and students discussed the current climate of diversity and inclusiveness on college campuses across California.
Following a report by the Anti-Defamation League that showed a 77% nationwide rise in white supremacist propaganda on colleges and universities, as well as testimony from students across the state reporting discrimination and discriminatory related actions, the lawmakers and college leaders in attendance expressed that more needed to be done.
Assemblywoman Weber made it clear that the growing number of discriminatory incidents needed to end.
"As we continue to grow as a system, we become increasingly diverse … our students need to feel safe on campus," stated Assemblywoman Weber. "Unfortunately, symbols of hate, offensive hate speech and acts of intimidation have continued to be on a steady incline over the past four years."
Weber also noted about Wednesday's event that it "…is a chance to learn about the work we've done nationally about campus climate, hear students' voices and how California's higher education sectors are responding."
Many attended the event did note that colleges, overall, were becoming safer with the advent of new ideas such as "safe spaces," or places on a college campus where similarly marginalized students can come together.
"The media has painted this as a purely Millennial thing," said Kelsie Armstrong, a community college guidance counselor in San Diego. "But suffragettes had the exact same thing in the 1910's, and so did those for and against the Vietnam War in the 60's and 70's. Several schools had spaces in libraries solely for returning Vietnam veterans just so other students against the war wouldn't bother them. It's the same principle, just a different name."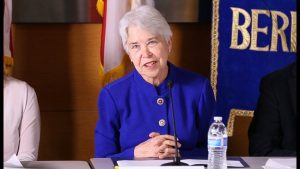 During the meeting, Berkeley Chancellor Carol Christ also brought up helping those students marginalized by others.
"Although I believe we are making progress on these issues, we must also acknowledge that many challenges persist after years of systemic marginalization," stated Christ.
Some of those in attendance speculated on the rise of discrimination and marginalization on campuses. Some noted this might be a natural cycle. Assemblywoman Buffy Wicks (D-Oakland) blamed the rise on President Donald Trump and his current policies. Others noted a rise following movements across the country such as Black Lives Matters pointing out it was 'backlash' to that.
Many colleges also showcased how they were combating the rise in conflicts concerning race, ethnicity, gender, sexual orientation, religion, gender identity, and disability. The California State University system, the University of California system, and California Community Colleges each showed what they were doing in making campuses open to all.
The most spirited discussion concerned Proposition 209, a 1996 law that bans consideration of race, gender, or ethnicity in public colleges in California. Many students in attendance called for an end of it, with many claiming that it would solve many current diversity issues.
"It's true that there was a sharp downturn of minority students in universities after Prop 209," explained Armstrong. "But it flew right back up. Now two out of every three college students in California comes from another ethnic or racial group. Getting rid of it now and introducing affirmative action policies again, there's no telling what would happen. We might see more minority representation, or we could see Bakke again on a larger scale.
"In California, diversity managed to tick back up thanks to more early education programs and schools opening their doors to more students, among many other factors."
The result of the campus climate hearing was resoundingly mixed, with colleges showing improvements while problems still persisted with some alarming growth in hate group action.
More hearings like the one held at Berkeley are expected at later dates in other cities in California.

Latest posts by Evan Symon
(see all)