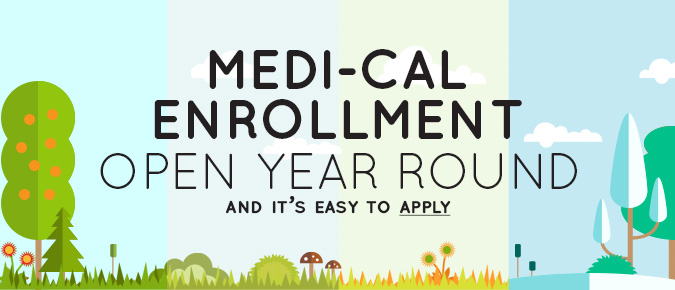 'Medi-Cal for All' Has Been Available in California For Decades
'You may qualify for health insurance through Medi-Cal even if you are not a U.S. citizen or a U.S. national'
By Lloyd Billingsley, April 19, 2019 6:21 am
Upon taking office in January, Governor Gavin Newsom announced he was proposing state-funded full scope Medi-Cal healthcare coverage to 138,000 illegal immigrant adults ages 19-26, as reported by California Globe.
Gov. Newsom now seeks to expand Medi-Cal, the state's low-income health program, to everybody in California under age 26, regardless of immigration status. However, according to an April 17 story from the USC Center for Health Journalism Collaborative titled, "Will undocumented immigrants avoid new state health benefits?" that has been the rule for at least 27 years.
The USC Center for Health Journalism Collaborative's Virginia Gaglianone and Yesenia Amaro write of a woman named Claudia Navarro, whose daughter suffered from spina bifida. They explain that 27 years ago, Navarro, a Mexican national, "brought her two young children to the U.S. to seek medical help. She obtained limited Medi-Cal benefits for her child, despite her immigration status, and arranged treatments that kept her daughter alive."
The reference to "immigration status" would indicate that Claudia entered the United States illegally, but the article gives no information on her background or occupation.
The authors do not spell out how Navarro "obtained" the Medi-Cal benefits, or how she "arranged" the live-saving treatments for her daughter. By implication, there might have been something improper about the process. The cost of spina bifida surgery can range as high as $30,000, an amount that can easily be spent in the first year of treatment.
California taxpayers picked up the costs. Gaglianone and Amaro do not explain whether Claudia, now 51 and living in Los Angeles, arranged any Medi-Cal benefits for her other child or herself, but she does seem to have some regrets.
"Now, 27 years later," Gaglianone and Amaro explain, "Navarro worries that her decision to seek benefits could threaten her chances at becoming a legal U.S. resident."
"She's focused on proposed federal restrictions that would place new limits on who can qualify for a green card" and the broader "definition of  a 'public charge' — essentially a taxpayer burden and includes an expanded list of federal taxpayer-funded public benefits that would count against immigrants, including food stamps and Medi-Cal, the state's health program for low-income individuals and families. Under the new rules, which are still under review, immigrants also could be denied a green card if they are deemed likely to depend on federal benefits in the future, even if they haven't applied for them yet."
"Since we arrived, it's been an ordeal trying to find doctors and hospitals, a real agony," Navarro told the reporters, who say that Claudia's adult children "are on Medi-Cal." They have also "won temporary protection from deportation under the Deferred Action for Childhood Arrivals."
The authors do not say how Claudia manages to earn a living, but "right now, everything regarding my status is in limbo. We live in great anguish and uncertainty, praying that Dreamers and their parents are granted residency status."
Gaglianone and Amaro claim 1.5 million "uninsured and undocumented immigrants in California are forced to weigh the benefits and potential risks of using public services." They cite "Ana" who "asked to keep her real name confidential," and has been waiting 30 years to become a U.S. resident. Ana also worries about being denied "for having asked care for my children." Her "older son," who allegedly received taxpayer funded care is not named.
Virginia Gaglianone also works for La Opinion and before that she "collaborated with KPFK 90.7 Pacifica Radio." Yesenia Amaro also writes for the Fresno Bee and the pair's article also ran on page one of the Sacramento Bee.
Meanwhile, according to an official government Medi-Cal website:
"You may qualify for health insurance through Medi-Cal even if you are not a U.S. citizen or a U.S. national," and "You do not have to be a citizen or have satisfactory immigration status to qualify for Medi-Cal." Those who meet eligibility requirements but lack legal immigration status are "entitled to emergency and pregnancy-related services and, when needed, state-funded long-term care." 
Information about immigration status is "only used to verify status for Medi-Cal eligibility purposes." And as the government health site also explains, "if you are not registered to vote where you live now and would like to apply to register to vote today please visit this website or call 1-800-345-VOTE (8683)."
"Daniel Zingale, director of the governor's Office of Strategic Communications and Public Engagement, said the state will spend millions of dollars to educate immigrant communities about the Medi-Cal expansion if the governor's initiative goes through," the authors say. "It's hard to underestimate the potential chilling effect of the Trump administration's proposal to redefine who represents a 'public charge' and the fears spurred by other federal immigration crackdowns, he said."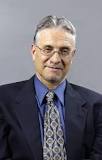 Latest posts by Lloyd Billingsley
(see all)