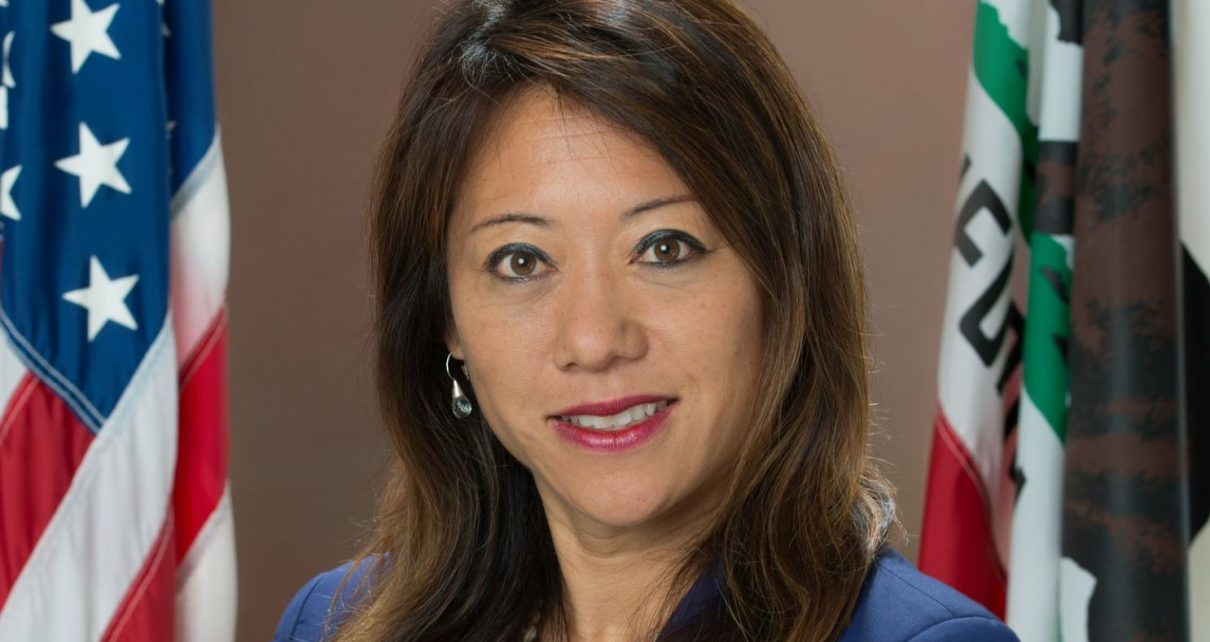 State Treasurer Fiona Ma Sends Letter To Seven Studio Heads Urging Them To Resume Negotiations With SAG-AFTRA, WGA
WGA strike currently at 121 days, SAG-AFTRA at 47 days
By Evan Symon, September 1, 2023 2:30 am
California State Treasurer Fiona Ma sent a letter to seven CEOs of Hollywood studios on Thursday, urging them to resume talks with the Writers Guild of America (WGA) and the Screen Actors Guild and American Federation of Television and Radio Artists (SAG-AFTRA) because of the harm that both strikes have brought to California's economy and retirement assets.
The WGA strike, which started on May 2nd and has currently lasted 121 days, and the SAG-AFTRA strike, which started on July 14th and has lasted 47 days, have both largely been at a standstill with the Alliance of Motion Picture and Television Producers (AMPTP) for months, with periods of negotiation coming up here and there before talks breaking down once again. Both unions have been pulling for better residual fees for streaming service programs, overall better pay, a minimum number of writers on writing staff to ensure continued employment, and strict regulation on the use of artificial intelligence.
After months of deadlock a few aborted attempts, negotiations with the WGA finally started up on August 11th. The AMPTP gave their latest offer, which included greater transparency on streaming  viewership, increased pay rates, some concessions on AI usage, and a compromise over writer room size. The WGA rejected that offer within a few days and gave their own counter offer. After several more days of discussions, and a break because of Hurricane Hilary passing over the city, the WGA and AMPTP met for a final time last week. There, talks began to break down, as the AMPTP pushed their first counteroffer again, and the WGA accusing the studios of not wanting to make a deal and wanting them to cave instead.
The AMPTP fired back, with the group releasing to the public what their latest offer to the WGA was and President Carol Lombardini saying that "Our priority is to end the strike so that valued members of the creative community can return to what they do best and to end the hardships that so many people and businesses that service the industry are experiencing. We have come to the table with an offer that meets the priority concerns the writers have expressed. We are deeply committed to ending the strike and are hopeful that the WGA will work toward the same resolution."
As for SAG-AFTRA, both sides there haven't met since July, despite some attempts being made earlier this month. Because of all the halts, Californian lawmakers have attempted to inject themselves in as either negotiators or bringing the two sides together. Governor Gavin Newsom attempted this last month, but his offer was almost immediately rejected by both the AMPTP and the unions. And, with all talks still halted on Thursday, state Treasurer Fiona Ma tried her hand at restarting negotiations, sending letters to Apple CEO Tim Cook, Amazon CEO Andy Jassy, Disney CEO Bob Iger, Comcast CEO Brian Roberts, Netflix CEOs Ted Sarandos and Greg Peters, Paramount CEO Bob Bakish, and Warner Brothers CEO David Zaslav.
In her letter, Ma pointed out the economic harm that the strikes have done to California, including how many businesses have been negatively affected and how the strike has severely hurt many retirement plans. She also pointed out that around 20% of LA area income is tied to the entertainment industry in some way, with the industry alone accounting for 700,000 jobs in the state. However, Ma then clearly takes a side, saying that the AMPTP has failed to come to an agreement and said that other unions had members out of work now because of the strike, including 15,000 members of the Teamsters Union.
Ma writes to AMPTP studio heads
"I write with deep concern regarding your failure to end the ongoing strike," said Ma in her letters. "With the Writers Guild and Screen Actors Guild on strike, virtually all film and television production in this country has come to a full stop. The impact of these two strikes paralyzes Hollywood and reverberates across the state, affecting countless businesses, thousands of pension fund beneficiaries and millions of Californians.
"Your failure to come to an agreement is threatening the industry's ability to ensure that writing, acting and other positions are viewed as sustainable careers in California. Since the earliest days of the motion picture industry, workers across the entire production ecosystem have supported an economic system vital to the economy of California. That system is now at significant risk.
"The hit from the current work stoppage has well eclipsed that of the 2007-2008 writer strike, which led to $2.1 billion in lost economic output. The cost of settling with the WGA this time around would pose significantly less economic harm.
"In my capacity as a member of public pension fund boards (California Public Employees Retirement System and California State Teachers Retirement System) with billions of dollars invested in your companies, I am deeply concerned about the risk that the strike and its growing disruption poses to the long-term stability of the funds' investments. I urge your companies to negotiate fair deals to end the strikes promptly, allowing the industry to return to captivating audiences worldwide."
Experts told the Globe on Thursday that while the letter had more of a weight to it that previous lawmaker statements because of an economic focus rather than simply wanting to end the strikes, putting the blame squarely on the studios would likely result in even greater resistance from them.
"The letter was good, but it had a critical flaw in attacking studios," said Theresa Stevenson, an arbitrator in Michigan who has helped settled union disputes and strikes in the past. "Smart people know not to take sides when trying to get two opposite groups to negotiate. Ma, speaking directly to studios, blatantly said 'Your failure.' That will not win anyone over, and was likely included so that she can show the unions that she is friendly to them. Big mistake.
"These sorts of things always make a side dig in their heels more. I mean, the LA Times recently had a letter saying that the studios already lost the strike. Again, that only emboldens studios. Plus, everyone knows that people in the unions will really be suffering financially in about a month from now, so the studios are staying mum and holding out longer. They can afford to. Unions can't. That's why more and more shows are getting permission to restart productions.
"The letter is moot at best. The studios know exactly the strategy they'll take."
As of Thursday, no negotiations are currently set to resume, although the studios themselves are currently having closed door meetings with each other.

Latest posts by Evan Symon
(see all)