The Approach Gov. Newsom is Implementing to Achieve 'Single Payer'
A backdoor plan to cover the health care of all young undocumented immigrants
By Katy Grimes, May 7, 2019 7:55 am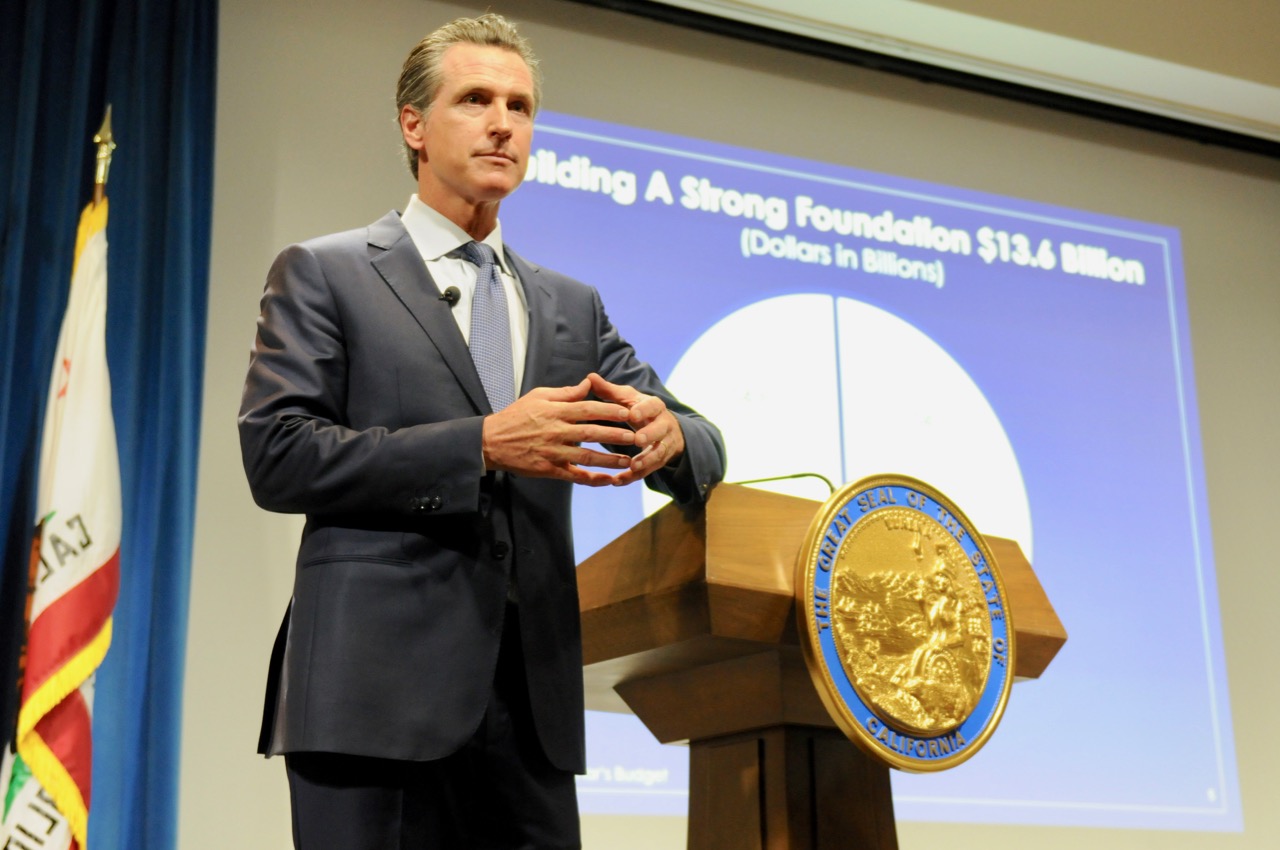 Gov. Gavin Newsom has announced a plan to cover the health care of young undocumented immigrants – children and young adults – and it would divert public health funding from 45 counties tasked with serving poor populations. This is a backdoor way straight into Newsom's single payer plan.
Newsom says the counties the money is being taken from would no longer need it, as low-income young adults will be covered by the state – in a single payer style, state run health plan.
In his 2019-20 budget plan, the Governor proposed expanding eligibility to undocumented young adult immigrants from age 19 through 25, at a cost of $260 million just for 2019-2020. Newsom's revised budget plan will be released May 14.
During his speech on his new budget in January, Newsom already had unveiled his health care plan to continue and even expand the federal Affordable Care Act, to include and expand coverage for health care for illegal immigrants and give the state new powers to negotiate pharmaceutical drug prices.
"It's time for the individual mandate," Newsom said. "The President is wrong, and California is right," he said referring to Congress overturning the individual mandate in the Affordable Care Act, because it penalized people with a fine for not having health insurance. "The revenue it generates will be used to subsidize people in poverty. Then we can expand eligibility from 400 percent to 600 percent through Covered California," he added. However, this will need legislation. As for conflicting with the federal government on this, Newsom said that the Trump Administration has granted some states waivers, and said he feels California could also receive one.
However, the current plan robs from Peter to pay Paul: "As a result of the reduced funding, Sacramento County also would have to slash health services to its unauthorized immigrant residents — the very people Newsom aims to help — by an estimated 75%," the Sacramento Bee reported. Every California county would be required to give up millions of dollars to this plan. These same counties are suffering under the homeless explosion, measles outbreaks, and many other health concerns with the low-income population.
The $260 million required to cover this plan might have had state and federal governments help with the Medicaid costs, however, California would have to bear the full cost of covering the undocumented illegal population.
The California State Association of Counties warned in a letter that Newsom's plan "severely restricts the amount of funding available for indigent health care in their communities, including, in some cases, health care for undocumented people."
Latest posts by Katy Grimes
(see all)