California Mass Murderer Juan Corona Dies at 85
'Machete murderer' was deportee of Mexico, his victims all Americans
By Lloyd Billingsley, March 5, 2019 7:50 pm
"California State Prison-Corcoran inmate Juan Vallejo Corona, 85, died of natural causes at 8:15 a.m. on Monday, March 4," the California Department of Corrections reports. Readers learned that Corona was "serving 25 concurrent life sentences for 25 counts of first-degree murder," but the CDC report, like many news stories, was short on detail.
Corona was born in the Mexican state of Jalisco in 1934 and in 1950 illegally crossed the border into the United States. He picked carrots and melons in Imperial Valley, then moved north to the Yuba City area, near Sacramento. Deported in 1956, Corona returned to the United States and by 1960 the Mexican national became a labor contractor for local American farmers.
On May 19, 1971, farmer Goro Kagehiro noticed that someone dug a man-sized space in his peach orchard and filled in the hole. This turned out to be the grave of Kenneth Whiteacre, whom somebody had sodomized and stabbed before chopping apart his head with a machete. Like Whiteacre, Corona's victims were all farm workers.
The victims ranged in age from 40-68 and not a single one was Mexican. Police found the mutilated bodies of Charles Fleming, Melford Sample, Donald Smith, John J. Haluka, Warren Kelley, Sigurd Beierman, William Emery Kamp, Clarence Hocking, James W. Howard, Jonah R. Smallwood, Elbert T. Riley, Paul B. Allen, Edward Martin Cupp, Albert Hayes, Raymond Muchache, John H. Jackson, Lloyd Wallace Wenzel, Mark Beverly Shields, Sam Bonafide and Joseph Maczak. Four others were not identified.
With the body of Melford Sample and other victims, police found receipts made out to Juan Corona. At Corona's home they found a meat cleaver, machete, double-bladed ax and wooden club, all stained with blood. Police also found a gun and a ledger book containing the names of seven victims.
In 1973, a jury found Corona guilty of murder and sentenced him to 25 consecutive life terms. In 1978, a state appeal court overturned the conviction, charging that his lawyers failed to counter the 119 witnesses for the prosecution. Corona's second trial in 1982 took seven months and cost taxpayers $5 million. Closing arguments took 12 days and after two weeks of deliberation the jury found Corona guilty on all charges. The court duly restored the 25 life sentences.
Corona's murder spree was the worst in U.S. history before John Wayne Gacy, convicted in 1980 of killing 33 young men and boys in Chicago. Illinois executed Gacy in 1994 but Juan Corona took 25 American lives, possibly more, and got to keep his own life. Corona was denied parole eight times and outlived fellow Corcoran inmate Charles Manson, who died in November, 2017, at the age of 83.
Corona's victims included two African Americans and a Native American, but the murders were never considered a hate crime. Corona originally entered the country illegally, but politicians never cited his murder spree as a warning of the dangers of illegal immigration.
According to California's Legislative Analyst, it costs $81,203 to house a prison inmate for one year. A full 22 percent of inmates in the federal prisons population entered the country illegally, and according to the Federal Bureau of Prisons, 12.1 percent of inmates are from Mexico, more than any other group.
An internet search for the amount Mexico contributes to the incarceration costs of their citizens turns up nothing, so a ballpark figure is zero. On the other hand, Mexicans abroad sent $33.7 billion back to Mexico in 2018 alone, an increase of 21 percent from the previous year.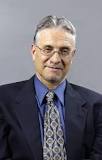 Latest posts by Lloyd Billingsley
(see all)