2020 March Primary Preview: 13th State Senate District
California Globe takes an inside look into the 13th State Senate District primary race
By Evan Symon, February 5, 2020 6:14 am
The 13th State Senate District:
The richest Senate district, the 13th stretches from the suburbs of San Francisco to the suburbs of San Jose, engulfing a fair chunk of Silicon Valley and the tech giants inside of it. Mountain View and Menlo Park are here, so that's Google and Facebook alone, not to mention countless other tech giants ready to burn campaign money.
The district is strongly Democrat. VERY strongly. As in 'Gavin Newsom got over 75% of the vote here in 2018' strongly. Across the board, Democrats in every major race get at least 70% of the vote, with Republicans being lucky if they break 25%. Trump only managed to get 17% here in 2016. It should be a pretty good clue on how the 13th district race will go.
History of the 13th:
There have only been two Senate races in the 13th since coming out of redistricting in 2011. Both times Senator Jerry Hill (D-San Mateo) won by a massive lead.
In 2016 he managed to get over 75%, one of the highest margins for a state Senator in California history. It helps that he's a former Republican/centrist Democrat with a long history of 'clean money' politics and having high rankings from environmentalists, trade unions, and the LGBT community.
He would have won big in 2020 yet again, but he's bowing out this time. With a power vacuum in one of the richest districts and numerous qualified candidates chomping at the bit for a shot at higher office, the 13th just found it's first competitive Senate race and the biggest Democrat free-for-all outside of the presidential primary.
Sally Lieber: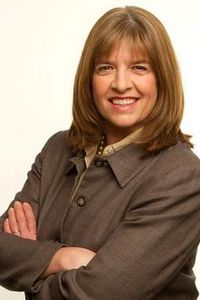 The first of many Democratic candidates running for the Senate, Lieber has been something of a fixture in politics around the district for two decades. Elected to Stanford City Council in the late 90's, she quickly moved up to be Vice Mayor and Mayor. By 2002 she was elected to the Assembly, serving as Assemblywoman until 2008. Subsequently losing Santa Clara County Board of Supervisor and State Senate primary races (the latter against Senator Hill in 2012), Lieber then became an adviser for the San Francisco Bay Restoration Authority.
A very left liberal, Lieber is picking up a lot of support from Senator Hill's environmental support thanks to her recent environmental work and policies she helped pass in the 2000's. She was also fighting to pass gay marriage during her tenure in the Assembly, as well as fight against climate change, education and health care reform, as well as back somewhat more offbeat bills such as ending prisoner shackling. While these policies are about standard for Democrats today, it was a big deal 15 years ago, and her foresight may win her a lot of support from Democrats. Her policies on homelessness may also win her some support.
She has some big names like activists Dolores Huerta and Erin Brockovich behind her, as well as dozens of state and local politicians. Backing of LGBT groups, environmental groups, and numerous labor unions also look good for Lieber. However, coming off of Senator Hill's more moderate terms, some voters may be put off by some of her more very left leaning policies. Also not helping is her view on more housing in the region, which many of the wealthier residents may not exactly smile upon.
Josh Becker: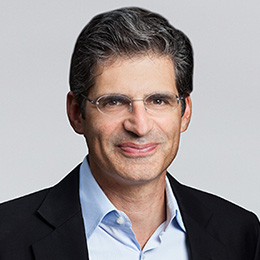 If there is any candidate who has something of an edge in this race it is Josh Becker. While he tends to pull more left than Hill, he isn't as far left as Lieber. Becker comes in with no elected political experience. A philanthropist, Becker has run the Full Circle Fund, a Bay Area charity that focuses on a wide variety of problems, since 2000. He also held a five year stint on California State Workforce Development Board, being appointed there by former Governor Jerry Brown.
He comes into the race with a platform of typical district concerns such as building affordable housing, traffic issues, environmental issues, and healthcare. While he may not have much in the way of union, LGBT, or other groups backing like Hill and Lieber have, Becker is one of the few candidates to have the support of Governor Gavin Newsom. Newsom had over 75% of the vote in the 13th in 2018, so that counts for a lot. And that's not mentioning the dozens of state and local lawmakers backing him, everything from U.S. Senators to former area mayor. He's also holding a lot of environmental support.
But he's also a Silicon Valley favorite. While many of the big companies are based here, among poorer residents they haven't been so favored and are often called out on causing higher housing prices and forcing many to leave. Becker will have to contend with that. While it's true that half the district has a college degree and a higher percentage have well-paying jobs, there is still a large group of poorer Democrats in the district. Even though he's for affordable housing, other candidates have been getting a lot more support from them, especially among union members. While other candidates have unions backing them in droves you can count on one hand of how many unions back Becker. In the primaries it may end up hurting a bit.
Shelly Masur:
A long time women's health and education non-profit leader who served as CEO for the education non-profit Californians Dedicated to Education Foundation, Shelly Masur is best known politically for being on the Redwood City City Council since 2015, where she currently serves as Vice Mayor. Being on dozens of state, regional, and local committees concerning everything from housing and community services to the environment also helps boost her experience on pretty much every major issue in the race.
In addition to education and women's rights issues that have been near and dear to her for decades, Masur has also made environmental concerns, affordable housing, and getting rid of red tape in Sacramento her top agenda points.
Like Lieber and Becker, Masur has some well-known and popular people backing her. State Senator Scott Wiener (D-San Francisco) is most prominent, spreading cross-district support that has proven to be effective in past Senate elections. She has as many state lawmakers as them as well, with more local lawmakers to boot. Being big on education issues has won her a lot of support there, while her women's rights stance and years of women's health non-profit work have made her the most popular candidate among women in the 13th.
She's also a union darling, racking up more than Lieber, including the powerful California Federation of Teachers and California Teachers Association unions. However, she also enters the race with no elected state-level experience like Lieber or the campaign money like Becker. She's popular, but so are others.
Michael Brownrigg:
Former Burlingame Mayor Michael Brownrigg makes it a four-way Democratic fight. A former Congressional Aide for Representative Howard Berman, Brownrigg served as a Diplomat in the 1990's with service in Asia and Europe. After leaving the foreign service, Brownrigg was elected to the Burlingame City Council in 2009 after serving on the Planning Commission before being chosen as Mayor in 2014 and 2018.
A big advocate of public resource use, as well as having a track record against firearms, makes him a perfect for for the race in the 13th. Based on the previous candidates stances on issues you can pretty much guess what he's fighting for in his run. It should be noted that a lot of his positions and values are centric to a small town or area, with not many district or statewide issues being brought up much. Most of his accomplishments are only Burlingame-centric. While that's fine for a local race, it may hurt in a statewide race like Senator.
His endorsements are many but also specific. He has few state level supporters, with the vast majority coming locally in the form of former council members and mayors. There's a lot of them, more local lawmaker support than the others, in fact. But with few unions giving their blessing, and no real group support, Brownrigg will have to do a lot of convincing until March.
Among other candidates the on of note is the Republican, Alexander Grew. While he hasn't been tracking very high, he could see a surprise number 2 spot in the General if the other Democrats fractionalize the race among themselves. It isn't likely but it is possible. 15% of the district are registered Republicans after all.
What does this mean?:
The 13th District is going to have the most dramatic primary among state office districts. Four major Democrats with big blocks of support and campaign dollars where only two (or possibly one if three or more candidates are close) can get to November.
Lieber has the most experience, Becker has the most high-profile support, Masur has the most groups and unions supporting her, and Brownrigg has the most local lawmakers backing him. For voters it may come down to individual issues, or more realistically, where they stand on the liberal spectrum. A high turnout of Bernie Sanders supporters could be in favor of Lieber while a Joe Biden or Buttigieg victory may give Becker the edge, and all points in between.
For the majority of voters that will be the question: What kind of Democrat are you?
For Democrats they are guaranteed at least one candidate on the ballot. At this time Becker has a slight edge there. For the other spot it depends on who has more left support, Lieber or Masur. Or if they want another moderate, which in case Brownrigg gets the second spot for November. Or, if the votes are really close all among them, the Republican Grew might face off against the victor.
Democrats are winning here. We just need to know the lineup at the primary. And at this point there are a lot of variations that are possible.

Latest posts by Evan Symon
(see all)