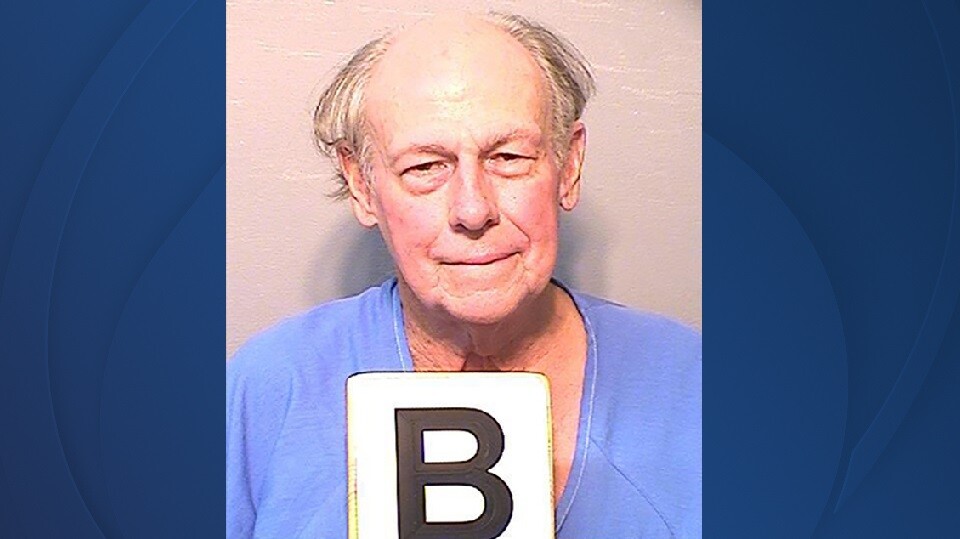 Chowchilla School Bus Kidnapper Recommended for Parole by Panel
Frederick Newhall Woods to face full Board of Parole panel decision from Gov. Newsom later this year
By Evan Symon, March 29, 2022 12:52 pm
Frederick Newhall Woods, one of the three men responsible for the 1976 Chowchilla school bus hijacking where a bus driver an 26 children were kidnapped and buried alive in a scheme to collect a ransom demand, was recommended for parole on Monday by the California Board of Parole.
Woods, along with brothers James and Richard Schoenfeld, planned the elaborate kidnapping of an entire school bus in the summer of 1976. On July 15th, the three used a van to block the road of a Chowchilla school bus carrying 26 children to a swimming pool at a fairgrounds. Armed, all three men quickly took over with one man in the back, one driving, and one holding the bus driver, Frank "Ed" Ray, at gunpoint. The kidnappers quickly ditched the school bus, transferred everyone into two vans and drove them all for 11 hours before finally reaching a quarry in Livermore.
There, all 27 victims, some as young as 5, were forced down into a buried moving van and covered. Woods and the Schoenfelds tried to call the police to make a $5 million ransom, but telephone lines were tied up due to the police, media, and victims families frantically using them. All three went to sleep to try again later. Meanwhile, Ray and older children in the moving van began to pile mattresses that were in the van and wedge the top of the van, weighed down by sheet metal and heavy batteries, with a piece of wood. They succeeded after several hours and soon made it to safety. By the time the kidnappers awoke the night of the 16th, they saw that they had all escaped.
The kidnappers quickly fled, but due to the quarry being owned by Woods' family, all three of the kidnappers having priors, and police finding the weapons and draft ransom note near the van all linked to the three, police fanned out to find them. Richard Schoenfeld turned himself in 8 days later, with his brother being captured in Menlo Park 6 days after that. Woods fled to Vancouver, British Columbia in Canada but was soon arrested by Canadian police two weeks after the crime.
All three, who admitting to the kidnappings to pay off large debts, were given mandatory life sentences with no parole. Four years after the kidnapping in 1980, a state Appellate panel, led by Judge William Newsom, the father of California Governor Gavin Newsom, reduced their sentences to life but with the possibility of parole. While the Schoenfelds were granted parole in 2012 and 2015, Woods has been denied several times more due to receiving contraband in prison and for running numerous businesses, including a gold mine, in prison. Woods also inherited $100 million from his parents in prison, married, and bought a mansion from behind bars.
On Monday Board of Parole Commissioner Patricia Cassady and Deputy Commissioner Keith Stanton found that the now 70-year-old Woods is no longer a threat to society following nearly 50 years behind bars and 17 failed parole attempts before this one.
"I've had empathy for the victims which I didn't have then," said Woods Friday at his parole hearing. "I've had a character change since then. I was 24 years old. Now I fully understand the terror and trauma I caused. I fully take responsibility for this heinous act."
Decades of trauma, an upcoming decision by Governor Newsom
In the decades after the kidnapping, most victims have reported severe trauma, with symptoms and coping mechanisms ranging from developing multiple fears to substance abuse to attacking people outside their homes. While victims were compensated in 2016 from Woods' trust fund, many victims have said that it barely paid for therapy.
"I'm overwhelmed to the point that I had to leave work," said victim Darla Neal in a 2015 interview. "I tell myself I should be able to shake this off and deal with it. Yet here I am, a mess."
Another victim, Jennifer Brown Hyde, also noted that "It's not normal for someone who's almost 50 years old to be afraid of the dark. Until recently, I had to sleep with a nightlight on. The types of nightmares I have, I was prepared to die. I actually had nightmares where somebody killed me. I saw myself at my own funeral. If you have a very overprotective parent, which would be myself, your children don't get to lead a normal life – get on a bus, go on a field trip, stay the night with a friend. And that's been very difficult. It's been a life of hard work, trying to be normal."
Despite victims saying otherwise, Woods now stands to be paroled. The Commissioner's decision for parole will become final in the coming four months. Once final, Governor Gavin Newsom will have 30 days to review it and call for a full board review, as he is unable to reject it outright due to it not being a murder conviction. If not challenged by Newsom, Woods may leave  the California Men's Colony Prison in San Luis Obispo sometime later this year.
Many experts note that Newsom, despite his father helping grant the three kidnappers the right to parole in 1980, is unlikely to leave Woods' parole recommendation alone due to it being an election year and Newsom's non-parole stance on high-profile criminals. In the last several months alone, despite granting parole to some, Newsom has rejected the parole of well-known criminals such as RFK assassin Sirhan Sirhan and Manson Family member Leslie Van Houten.
"Newsom doesn't dare touch the people associated with famous murders or well-known crimes," explained Barry Riley, a California-based survivor's advocate, to the Globe on Tuesday. "He also doesn't want to add fuel to the fire that California is soft on crime, not now in this climate where San Francisco crime news is of national interest. He lets Woods go by without challenge, he hurts his parties chances on the crime front. Plus, he loses a lot of voters up there who remember this happening or were horrified to learn of it years later."
"And let's not for get the trauma Woods put these kids through. He kidnapped them, put them in unmarked vans, ordered them into a bunker, all at gunpoint mind you, then tried to ransom them out. And once out, he has millions to spend. No one would allow the recommendation to go through unchallenged, not today."
Governor Newsom is set to decide on a full board review in the coming months.

Latest posts by Evan Symon
(see all)