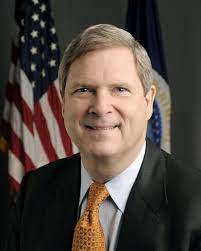 USDA Settles Lawsuit With SNAP Beneficiaries, Increases Emergency Benefits For Over 1 Million in CA
Sec. of Agriculture Tom Vilsack found that USDA had not implemented higher SNAP funding act properly
By Evan Symon, April 3, 2021 2:25 am
The United States Department of Agriculture (USDA) reached a settlement with SNAP beneficiaries in California and Pennsylvania on Thursday, paving the way for over 1 million Californian households to receive higher Supplemental Nutrition Assistance Program (SNAP) benefits starting as early as this month.
Both California and Pennsylvania filed suits last year alleging that the previous Secretary of Agriculture, Sonny Perdue, had not properly implemented part of the Families First Coronavirus Response Act. The Act, which allows the USDA and individual states to tailor SNAP for their specific needs, was quickly passed by Congress in April 2020. However, according to the suit, many Californians were denied the additional benefits by the USDA and California's variant of SNAP, CalFresh, because they were already receiving the maximum monthly benefit of $194 per month.
This caused many Californians who were denied benefits to form a lawsuit with the the Impact Fund and the Western Center on Law & Poverty against the USDA after months of denials despite a critical need for more assistance. Two of the California plaintiffs, Steven Summers and Robin Hall, even noted in Hall v. U.S. Department of Agriculture that they were single adults in a high risk category for COVID-19 complications.
The lawsuit saw very little movement from the federal government until just after President Joe Biden's inauguration in January when he announced his oppositions to the Trump administrations stance on emergency SNAP assistance maximum benefit levels. Biden even signed an Executive Order making the USDA give higher maximum benefits to the lowest income households.
This influenced the current Secretary of Agriculture, Tom Vilsack, to dismiss the appeal and settle with the California and Pennsylvania plaintiffs on Thursday. According to the USDA, the settlement will provide an additional $1 billion per month in SNAP assistance to 25 million very low-income households in the country, including over 1 million in the golden state alone. Effectively, it also ended all USDA guidance on emergency SNAP allotments.
Emergency SNAP funding under Families First Coronavirus Response Act tp be given to beneficiaries soon
"The emergency SNAP increases authorized by Congress last year were not being distributed equitably, and the poorest households, who have the least ability to absorb the economic shocks brought about by COVID, received little to no emergency benefit increases," Secretary Vilsack said in a statement on Thursday. "As part of President Biden's commitment to deliver economic relief and ensure every family can afford to put food on the table, today's actions will provide much-needed support for those who need it most."
Hall, one of the plaintiffs in the California case, gave a statement on Friday on how important the ruling was for Californians who were denied benefits.
"Even before the pandemic, I worked hard to stretch my monthly SNAP benefits to meet my food needs. The pandemic made it much harder to get regular meals," noted Hall. "This emergency assistance will be a huge help to me and many others. I feel so honored to fight for everyone like me. It means so much to me."
Another plaintiff, Summers, added that "The outcome of this lawsuit counters the mythology that SNAP covers an entire food budget. Households have to supplement what they receive even in normal times. Just because you get the full amount doesn't mean you are on easy street. Hopefully this lawsuit will be a reminder of this: not enough is not enough, no matter how much you receive. I hope this is a springboard for recognizing the shortcomings in SNAP and making more changes to combat hunger."
While celebrated by many hunger experts and SNAP recipients on Friday, critics noted that the increased SNAP benefits may not end until well after many are back on their feet and able to completely afford food again.
"You know, COVID-19 took many people's jobs away, with food budgets being tight due to people having less money out there," Ryan Webb, a research assistant in Denver who has looked into SNAP abuse cases in several states, told the Globe. "Overpayments have been going up for years, with fraud rates now hovering officially around 1-2%. What the settlement does is, while giving people more, it's also making them more reliant on SNAP. Fraud rates go up after any recession, so  this may encourage it."
"We can't encourage the myth of the welfare queen or people buying only steak and lobster. Especially now with a pandemic going on and many people out there truly needing more help. But giving carte blanche like this is going to have some negative effects like people trying to stay on longer despite being able to afford groceries again, more fraud cases, and other similar concerns."
"This helps so many people. We can't deny that. But we need to keep a close eye on it too."
Additional SNAP funding is due to reach recipients sometime later this month.

Latest posts by Evan Symon
(see all)