High Speed Rail's Top Consultant Suspended After Assemblyman Requests Ethics Investigation
After blistering state audit, ethics violations and conflicts of interest no surprise to many
By Katy Grimes, June 5, 2019 2:05 am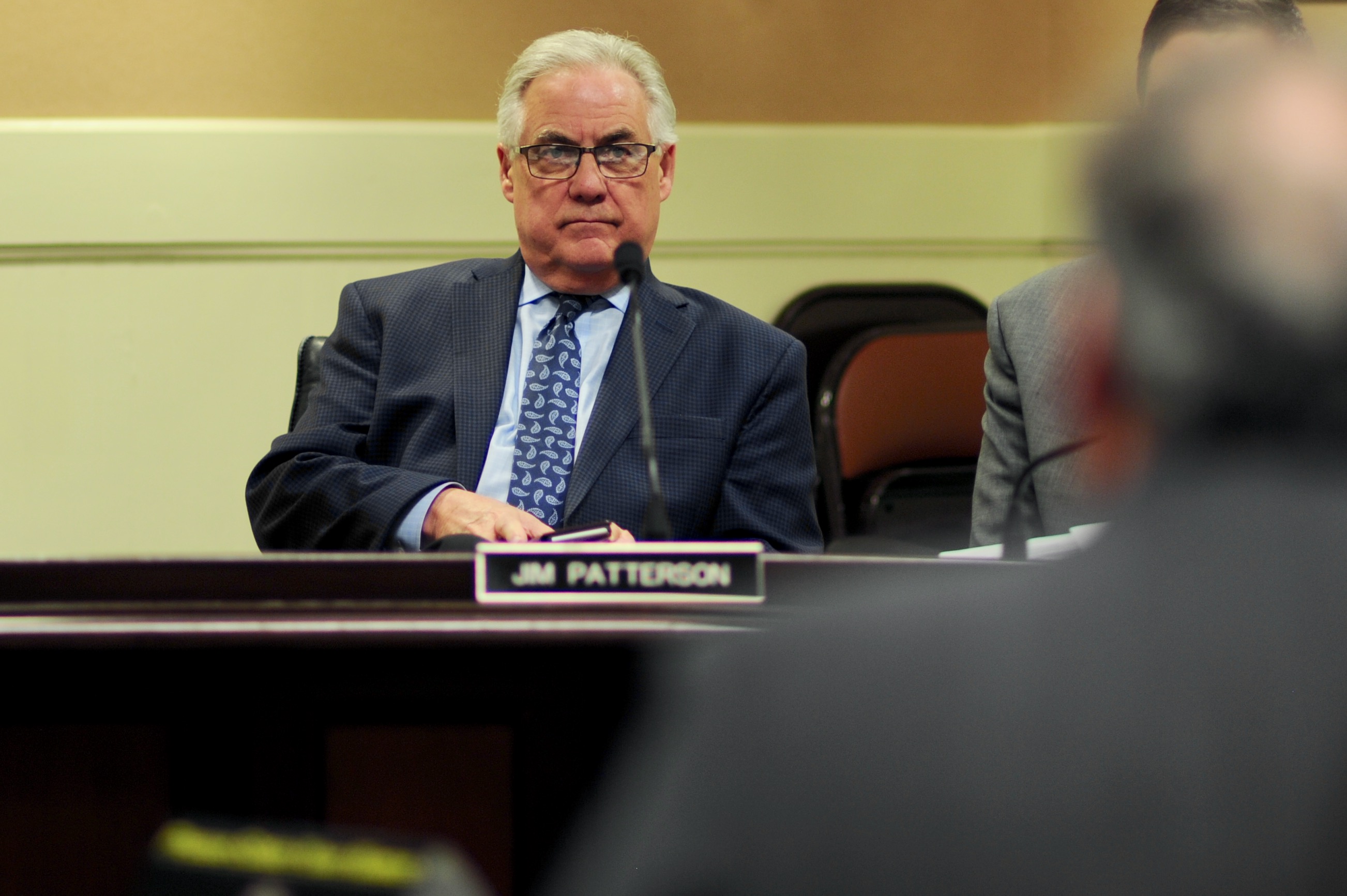 Assemblyman Jim Patterson says it took almost three years to get approval for an audit of the California High Speed Rail Authority… and what an audit it was. "The ruling Party really pushed it off," said Patterson, a Republican from Fresno. "But whistleblowers inside the High Speed Rail Authority, and good journalism made it happen," he added.
Now that the audit has been out since November, more is coming to light about the High Speed Rail Authority consultants and contractors. Patterson requested that the state Fair Political Practices Commission watchdog agency investigate Roy Hill, the CHSRA's Deputy Chief Operating Officer, the top consultant on the high speed train project, for signing a $51 million change order for a company he had invested with.
What Happened?
Patterson said California State Auditor Elaine Howle's audit uncovered rail employees, contractors and consultants with conflicts of interest.
Howle allowed the title of the audit to speak for itself: "California High‑Speed Rail Authority: Its Flawed Decision Making and Poor Contract Management Have Contributed to Billions in Cost Overruns and Delays in the System's Construction." From Howle's Audit report:
This report concludes that the Authority's flawed decision making regarding the start of high-speed rail system construction in the Central Valley and its ongoing poor contract management for a wide range of high-value contracts have contributed to billions of dollars in cost overruns for completing the system.  
The Authority began construction in the Central Valley in October 2013 despite being aware of the risks associated with beginning construction early—the fact that the Authority had not acquired sufficient land for building, had not determined how it would relocate utility systems, and had not obtained agreements with external stakeholders. These unmitigated risks have contributed to $600 million in costs overruns thus far for the three active Central Valley construction projects, with another $1.6 billion in additional costs needed to complete the projects.
Moreover, despite its challenging financial situation, we determined that the Authority has failed to implement sound contract management practices. As a result, it cannot demonstrate that the large amounts it has spent on its contracts have been necessary or appropriate.
Howle's State audit, the U.S. Department of Transportation's Office of Inspector General audit of the $3.5 billion in grants, together with former employees of the High Speed Rail Authority, inspired Patterson and his staff to continue investigating when it became evident that the rail authority gave "carte blanche" to contractors, Patterson explained in an interview.
Just last month, the HSRA acknowledged in a hearing that without federal cooperation they cannot meet looming deadlines, and they have no contingency plan. "Yet again, they are asking for additional funds and an extension of the deadline for completion," Senate Republican Leader Shannon Grove wrote in a California Globe op ed. "The latest report documents another $1.8 billion in cost overruns, which puts the cost of building the project between Bakersfield and Merced at about $120 million per mile."
Patterson requested the investigation by the FPPC after The Los Angeles Times published a story about the project's overreliance on consultants. Patterson's office requested financial disclosure forms of consultants working on the project from the FPPC. The FPPC Form 700's, a Statement of Economic Interest, is required by every elected official and public employee who makes or influences governmental decisions.
In March of this year, HSR Deputy Chief Operating Officer Roy Hill filed a Form 700 with the FPPC showing he held between $100,000 and $1 million of stock in Jacobs Engineering, the company which benefitted from the $51 million change order. According to the Times, Jacobs Engineering is the Texas-based firm which provided engineering and design services to the specific project in Kings County. Mr. Hill did not disclose when he purchased the stock.
"This and similar decisions appear to constitute conflict of interest violations under Government Code Sections 87100 and 1090," Patterson wrote to the FPPC in his letter requesting the investigation. The code sections state:
(a) Members of the Legislature, state, county, district, judicial district, and city officers or employees shall not be financially interested in any contract made by them in their official capacity, or by any body or board of which they are members. Nor shall state, county, district, judicial district, and city officers or employees be purchasers at any sale or vendors at any purchase made by them in their official capacity.
Patterson said his staff looked at individuals and contractors of the High Speed Rail project, and compared all with the Form 700s to find the conflicts of interest and potential ethics violations.
High Speed Rail Set Up To Fail?
"It turns out that the State Auditor found that many of the people who put up money for the bond measure (Proposition 1A in 2008), the HSRA allowed thousands and thousands of dollars to go out the door, when they didn't even have the property yet," Patterson said. "I'm stunned by this. There is no way to explain this. The individuals involved did not come forward and say 'I'm conflicted.'"
Patterson said the Political Reform Act and Government Code Section 1090 are intended not only to strike at actual impropriety, but also to strike at the appearance of impropriety. "This recent information troubles me," Patterson said. "This looks like an insiders group of self-dealers. I am certainly going to keep investigating."
Roy Hill was suspended Monday as a result of the investigation request.
Roy Hill 2018 700 Form

CP 2-3 2017 Change Order

FPPC complaint 5-31-19

Latest posts by Katy Grimes
(see all)