Why California is Club Med For Murderers
'Criminalfornia' shelters all false-documented illegals from federal authorities
By Lloyd Billingsley, March 18, 2019 2:05 am
A false-documented Salvadoran national calling himself Carlos Eduardo Arevalo Carranza has been arrested for the murder of Bambi Larson, 59, in San Jose. As ABC News reported, Larson suffered "extensive and deep wounds" and police tracked down the suspect by means of boot prints. The suspect was in possession of Larson's tablet and cell phone, and it was not his first violation of the law.
The Salvadoran, 24, had been arrested multiple times on charges of possession of methamphetamine, false imprisonment, prowling and battery on a police officer. Santa Clara County ignored ICE detainers on the false-documented criminal a full seven times. Los Angeles County ignored two ICE detainers on the Salvadoran criminal, for a total of nine.
California Governor Gavin Newsom and Attorney General Xavier Becerra, issued no statement on the arrest and no statement of sympathy with Larson. The murder victim, a mother of two children, graduated from San Jose state in 1983 and worked for various tech companies in Silicon Valley.
When Larson did not report for work on February 28, a co-worker and family member found an open back door at her residence. Video footage showed that the suspect had been casing the area and San Jose police Chief Eddie Garcia told reporters the Salvadoran had been stalking the victim.
Garcia blamed Carranza's multiple releases on policies "not set at our level." That gave Californians, especially Bambi Larson's family and friends, plenty to ponder.
The sanctuary policies of SB 54 defy federal law, but law enforcement officials like chief Garcia make no effort to defy state and county sanctuary policies, even with violent criminals. In similar style, San Francisco released a man calling himself Jose Inez Garcia Zarate, a repeat deportee and career criminal.
The false-documented Mexican national gunned down Kate Steinle on a San Francisco pier on July 1, 2015. These sanctuary practices provide Mexican and Salvadoran criminals with ample motivation to prey on innocent victims in California.
The border region of California is the most distant from Central America but caravans duly show up there, with good reason. California gives false-documented illegals in-state tuition and a host of government-funded benefits. California also registers false-documented illegals to vote but state officials decline to reveal how many ineligibles actually vote in state and federal elections.
Under SB 54, California shelters all false-documented illegals from federal authorities, even violent criminals, as the nine releases of the criminal Salvadoran Carranza confirm. The Salvadoran MS-13 gang has inflicted a "reign of terror" in Mendota, near Fresno, where the gang has murdered at least 14 victims.
Many gang members are juveniles but California's Proposition 57 forbids the direct filing of juvenile cases in adult court. Proposition 57 was applied retroactively to convicted murderers such as Daniel Marsh, who murdered and mutilated two elderly Davis residents in 2013.
Juveniles convicted of murder in juvenile court serve only until age 25, whatever the gravity of their crime. SB 1391 forbids the prosecution of 14- and 15-year-olds as adults, whatever the severity of their crime. This measure, signed last year by Jerry Brown, may lead to the release of convicted murderers long before the term of their original sentence.
As criminals are doubtless aware, California has not executed a convicted murderer since 2006. In 2016, Californians approved Proposition 66, which speeded up the process for executions and rejected Proposition 62, which would have eliminated the death penalty.
Governor Gavin Newsom recently defied voters by halting executions and granting a reprieve to 737 murderers. All 737 were convicted by a jury of their peers, beyond reasonable doubt. All 737 had exhausted all their appeals.
Their ranks include Luis Bracamontes, a previously deported Mexican national who in Sacramento in 2014 gunned down police officers Danny Oliver and Michael Davis. In his trial, Bracamontes said he wished he had killed more cops. The murderer also shouted "black lives don't matter" at African American family members of the victims.
If the Salvadoran calling himself Carlos Eduardo Arevalo Carranza is convicted of murder and sentenced to death, the sentence will not be carried out. It would be hard to blame Californians for believing that the state's ruling class is more favorably disposed to violent criminals than their victims.
As her obituary notes, Bambi Larson was born in San Jose on November 13, 1959. She leaves behind children Renee and Steven. Their mother Bambi "was a beloved member of the Thousand Oaks neighborhood where she lived for over 20 years. She loved fitness, animals, baking, travel, and will always be remembered for her generous nature and positive attitude."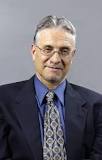 Latest posts by Lloyd Billingsley
(see all)